This Unloved Car Brand Is Headed for the Scrap Heap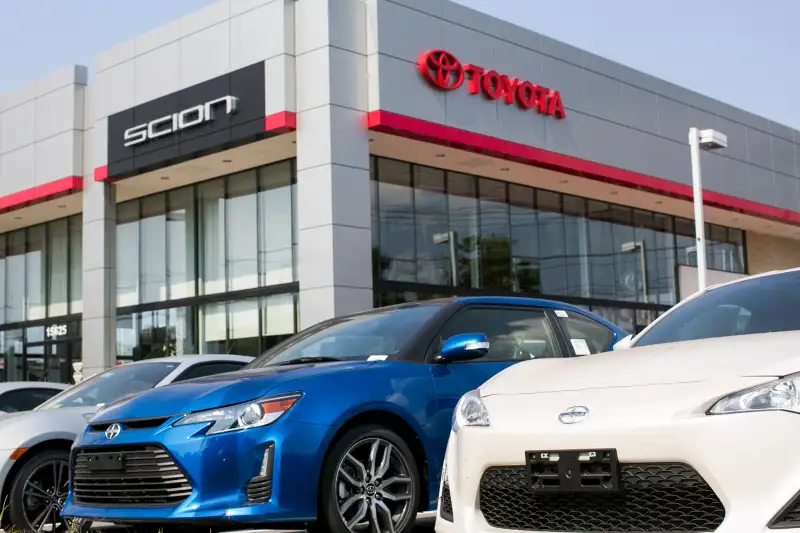 Toyota is relegating Scion to the boneyard, the automaker said Wednesday. Despite rolling out two new models just five months ago, including its first-ever sedan, the 13-year-old brand will be absorbed into the main Toyota line this year, according to Business Insider.
Toyota initially positioned Scion as a young, hip alternative to its flagship brand, but it didn't really work out like that. Three years ago, Reuters reported that the average Scion owner was 49 years old, whereas a Toyota exec had claimed the average age was closer to 30. Back then, the company predicted that a crossover and a new convertible would be joining the family. But prior to last year's introduction of the iM and iA, new models hadn't been added as frequently as many expected. "Scion products have not resonated with consumers, and the lineup grew stale," Kelley Blue Book senior analyst Rebecca Lindland told Business Insider.
The 60,000 Scions sold last year were a fraction of the 100,000 vehicles Toyota expected to deliver. In addition to its demographic difficulties, the brand recently had been stymied by rock-bottom gas prices, which made drivers less interested in the small, high-MPG vehicles that characterized its lineup. It didn't help that two Scion models were included in a Toyota recall of 2 million vehicles in the U.S. issued last year over a potential fire hazard in a power window switch.