The U.S. Treasury Is Now Accepting PayPal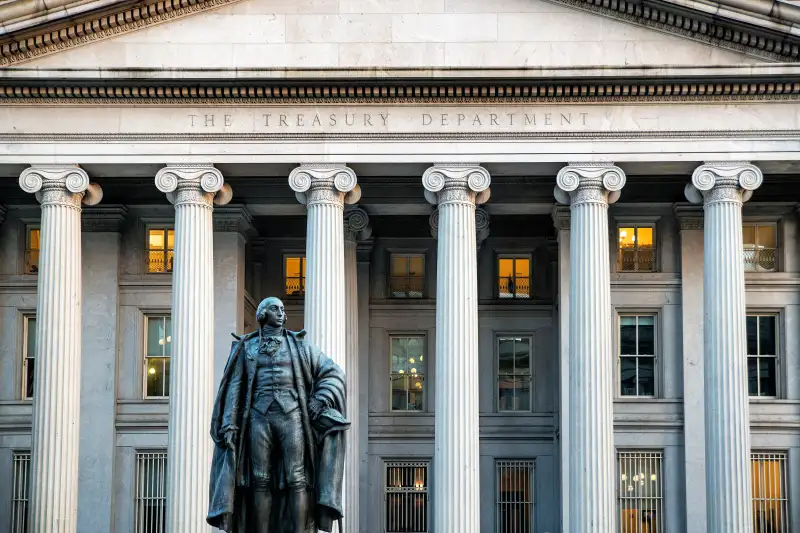 John Greim—LightRocket via Getty Images
What do eBay, Walmart, and the U.S. Treasury Department have in common? They all accept PayPal.
That's the word from the Treasury Department, which announced on Wednesday that its Bureau of the Fiscal Service would begin accepting payments to federal agencies through both PayPal and Dwolla, an electronic payment network that lets users transfer money cheaply.
For now, the move exclusively affects Pay.gov, a website where citizens can pay things like court fees and Veterans Affairs health care co-payments, or donate to the National Endowment for the Arts. In other words, you can't PayPal Uncle Sam your taxes just yet.
The new changes also appear to be limited in scope. In our own quick scan of Pay.gov, not every payment type listed PayPal and Dwolla as an option.
That said, the changes will still make a difference to a large number of Americans who were previously limited to debit and credit card payments. The Fiscal Service Bureau collected $3.73 trillion in fiscal year 2014 and processed 400 million transactions through multiple programs including Pay.gov. Adding more modern payment options should make government bills a little less painful for the site's many users.
Beyond the immediate benefits, the news also shows the Treasury is slowly but surely entering the 21st century when it comes to moving money. Some of the fastest growing startups are centered on making transferring cash easier and more user friendly, and it's nice to see the federal government isn't totally oblivious to which way the wind is blowing.
"Digital wallets provide convenience, simplicity, and a trusted customer experience, while achieving cost effectiveness for the Federal Government," said Corvelli McDaniel, assistant commissioner for revenue collections management for Fiscal Service, in a statement. "We are committed to operational excellence and continually improving our business processes; digital wallets help us achieve that goal."
Today PayPal, tomorrow... Apple Pay?