Uber Reveals How Much Its Drivers Really Earn...Sort Of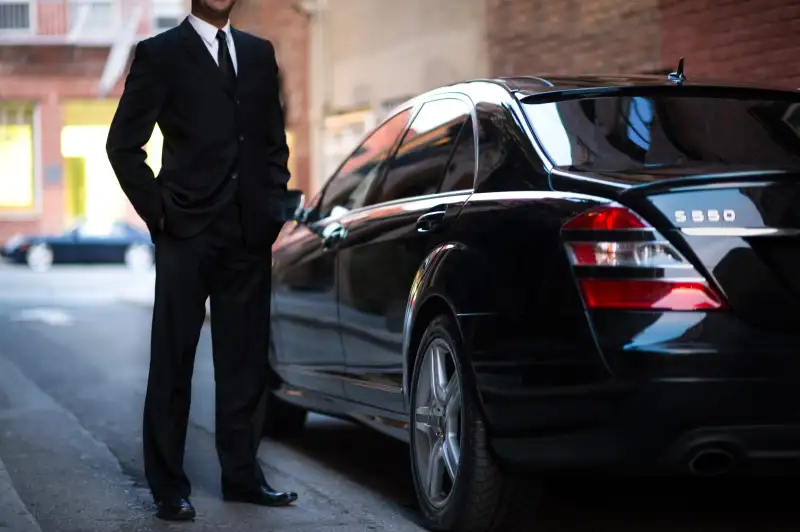 Gamma Nine Photography/Uber
Uber has long said its drivers get paid more than traditional cabbies. But do they really?
Driver surveys, strikes, and class action lawsuits suggest otherwise. Most recently, BuzzFeed estimated that drivers in Denver, Detroit and Houston make less than $13.25 an hour after expenses, using calculations based on more than a million trips.
This spring, Uber was hit with two class action lawsuits from drivers in Florida and Illinois who seek to recover unpaid overtime wages and other expenses (this after the company paid $100 million to settle similar lawsuits in California and Massachusetts).
To understand what's behind these suits, let's shift into reverse for just a minute. When Uber launched in 2009, the San Francisco company offered riders the convenience of calling a cab with the touch of a button and promised drivers the autonomy to be their own boss and set their own schedule. But that autonomy comes at a price: drivers, classified as independent contractors, must bear costs for gasoline, maintenance, and other expenses themselves. That cost them an estimated $730 million over the past seven years, according to the settlement. The world's most highly valued startup has also been hammered by accusations that drivers are being ripped off by fare cuts and the company's no-tip function policy.
Data published last year by the ridesharing service gives the clearest look into the company's business—and that of its drivers. In 2015 Uber released two reports: an anonymous survey of 601 Uber drivers and an analysis of the Uber labor market co-authored by Princeton economics professor Alan B. Krueger and Jonathan Hall, Uber's head of policy research. Together, they provide information on how drivers use Uber, how much they make, and how fast Uber's business is growing.
The real scoop on wages
The big news in this latest report is wage data. Previously, Uber stated the median driver in New York City was making $90,000 a year in "business income," but this number was criticized by many because business income doesn't include costs like gasoline, maintenance, car insurance, health insurance, and, you know, the car itself. Another complaint was that the company wasn't being clear about how many hours one had to drive in order to make said $90k.
This time around, Uber still isn't including those costs when calculating drivers' wages, but it has broken down earnings on a per-hour basis and compared them with government data on how much conventional taxi drivers take home. The results show an Uber driver makes an average of $6 per hour more than the average taxi/chauffeur/limo driver. (The Bureau of Labor Statistics lumps those professions together, which makes for a reasonably fair comparison to Uber's grouping of commercially licensed Uber Black drivers—a premium service—and lower-paid UberX drivers.)
These numbers are impressive, but Uber acknowledges that its driver-partners "are not reimbursed for driving expenses, such as gasoline, depreciation, or insurance, while employed drivers covered by the OES [Occupational Employment Statistics] data may not have to cover those costs." So how much do these drivers really make, including expenses? It's still hard to say. Uber told finance writer Felix Salmon that fuel, gas, maintenance, depreciation, and insurance would add about $15,000 per year in New York City.
That works out to about $7.20 per hour (assuming a 40-hour work week), which would still leave New York Uber drivers ahead, but would seriously cut into Uber's advantage across the board if costs in other cities are similar. It should also be noted that cab drivers likely share in many of those expenses. But cab drivers may not have to pay for their own vehicle, which drives Uber's average net hourly wages even lower.
So while it seems like an Uber driver's salary is at least on par with that of a normal cab driver, and potentially more, since that data was released, fare cuts in many cities have slashed driver earnings below minimum wage.
"Fares have been cut by as much as 45% in some cities, and while Uber is guaranteeing this will actually lead to larger earnings for drivers, the opposite has already proven to be true—drivers are reporting they're making as little as $2.89 per hour," the Observer reported.
Uber contends that lower fares encourage more people to use the app, meaning more business for drivers. Of course, that's yet to be the case, hence the boycotts, lawsuits, and so on.
What kind of jobs is Uber providing?
In 2015 the vast majority of Uber drivers—78%—said they were satisfied working for the company. The data also showed that many drivers see the ride-sharing service as a stopgap measure until they find a better job. According to the survey, 32% of drivers said the major reason for partnering with Uber was "to earn money while looking for a steady, full-time job."
Read next: Uber CEO: We'll Create 50,000 Jobs in Europe This Year
That makes sense considering nearly half of Uber's drivers have a college degree or higher, well above the 18% of taxi drivers with similar credentials. Indeed, slightly more than half of Uber drivers became inactive one year after joining the service, suggesting they quit or found other work.
Fast-forward one year later, and more than 60% of Uber drivers said they were thinking about quitting; 18% of drivers had already quit because of fare cuts.
The numbers demonstrate how Uber isn't providing a career as much as an income supplement or temporary gig: Just 24% of Uber drivers say the company is their only source of personal income, and another 16% say Uber is their largest source of income but not the only one. Meanwhile, nearly 40% of drivers said Uber did not make up a significant source of their wages.
Stunning growth
Ultimately, it's up to drivers to choose whether Uber makes sense for them. In the United States, Uber says, more than 160,000 drivers had partnered with the company by the end of 2014, and almost 40,000 new U.S. drivers provided their first trips in December of last year. As these cases continue to make their way through the courts, and more data is released, prospective drivers will have more information than ever when making their decision.