Uber and Lyft Get Cheaper With New Carpooling Services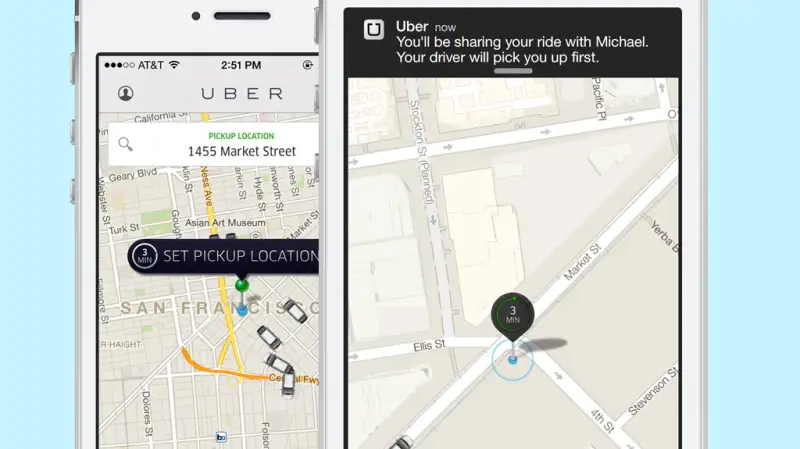 Uber and Lyft, the two dueling care-sharing services, have taken another swing at the traditional taxi establishment.
On Tuesday, each company announced it was releasing a new carpooling service that would help reduce fares.
Uber's version, named UberPool, will let riders who use the service pay half-fare in exchange for sharing a ride with someone who's going to a nearby destination. Uber says its normal service, where riders can summon an uber taxi within minutes using their smartphone, is 40% cheaper than the average taxi. UberPool would cut that bill by another 50%.
Lyft's new service, Lyft Line, works in pretty much the same way, except they're giving an even steeper discount of 60% off the normal fare. Both companies will still give you the carpool discount even if they can't find another person to join your ride.
All that sounds great, but as Uber admits, this savings could come at the price of a lot of awkwardness. "This is also a bold social experiment. There's the interaction between riders in an UberPool—should they talk to each other? When is that cool and when is it, well, annoying?" reads the announcement. "We're going to find out how this brave new world of UberPooling works." In an effort to make interacting a little easier, Uber will let customers know the name of their ride-partner as soon as they are selected.
While neither company is the first to enter the app-powered carpool marekt—Hitch, another app with the same premise, already exists—Lyft and Uber have the potential own the industry as the two are already dominant players in normal ride sharing. Hitch even advertises how much cheaper it is to group up with its own service than to use an Uber or Lyft taxi by yourself, perhaps explaining why both services decided to enter the carpooling space.
Lyft had previously sold Zimride, a carpooling company with a focus on long-distance travel, to Enterprise Rent-A-Car.
So when you start carpooling with your phone? Lyft Line is starting right now in San Francisco, and the company is even offering your first ride for free.
UberPool is rolling out more slowly. A private beta is already in progress, with help from erstwhile ally Google; the beta will be expanded further on August 15. You can sign up here to receive a notification when UberPool comes to your area. Standard Uber service is already available in 42 countries, and more than 100 cities worldwide, and Lyft is available in about 60 different cities.