Uber and Lyft Cap 'Surge Pricing' During East Coast Storm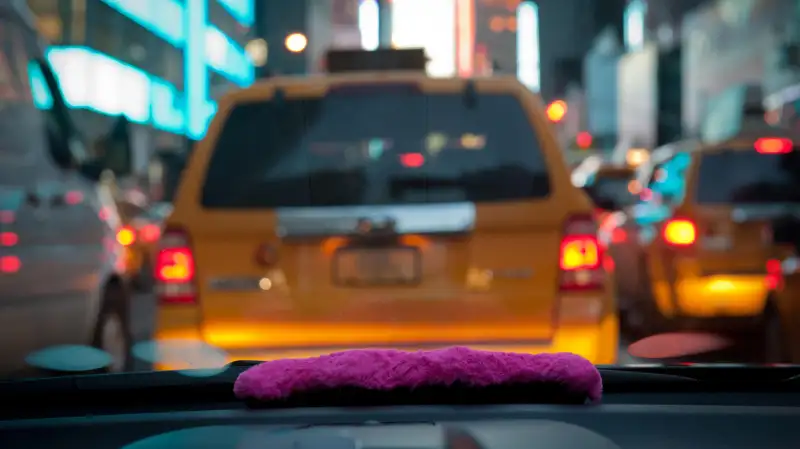 Bryan Smith—ZUMA Wire/Alamy
Worried about getting around during the impending East Coast blizzard? Don't rule out calling an Uber.
On Monday, ridesharing services Uber and Lyft announced they would be capping their "surge" prices for the coming storm. Lyft will limit prices to three times the normal fare, while Uber will cap prices at 2.8 times the normal rate.
Both companies use demand-based pricing to increase fares when there aren't enough cars on the road to field requests in a timely fashion. While critics have at times referred to this tactic price gouging, Uber and Lyft defend the practice, saying it encourages drivers to work during the busiest hours—or, as an economist might put it, helps supply keep up with demand.
Lyft has maintained a 200% cap on fares ever since the company launched Prime Time pricing, its version of demand pricing, last year. The one exception was New Years Eve, when the company increased the cap to 400%. Prime Time adds a certain percentage to the overall fare, meaning a 200% Prime Time rate is equivalent to triple the cost of normal ride. On Monday, Lyft sent out an email to New York customers reminding them of the cap and urging both drivers and riders to be safe during the blizzard.
Uber generally does not cap its surge pricing, but after high fares during Hurricane Sandy provoked an outpouring of criticism, the company reached an agreement with New York attorney general Eric Schneiderman to limit demand pricing during "abnormal disruptions of the market" such as emergencies and natural disasters. Uber has since expanded this policy nationwide, and further promised to donate 20% of elevated fares to the Red Cross during times when surge pricing is capped.
Unlike Lyft, Uber does not have a flat cap on its demand pricing. Instead, according to Schneiderman, the cap is "limited to the normal range of prices [Uber] charged in the preceding sixty days. In addition, it will further limit the allowable range of prices by excluding from the cap the three highest prices charged on different days during that period
In an email to users on Monday afternoon, Uber clarified that "prices would not exceed 2.8x the normal fare rate" due to the State of Emergency declared in New York. The company also said all "proceeds" will be donated to the American Red Cross.
In a Monday press conference, New York City Mayor Bill de Blasio appeared to call into question Uber's agreement with Attorney General Schneiderman when he urged New Yorkers to report any service that raises prices during the storm.
"If you have any evidence—if you happen to take, for example, for-hire vehicles or have any evidence of people taking advantage of this emergency to unfairly and illegally raise the prices of their rides, it is important to call 311 and report it," said Blasio. "Price gouging in the context of emergency is illegal." It is unclear if de Blasio was including Uber and Lyft in his definition of "for-hire vehicles."
The utility of ridesharing services during the weather emergency may also be in doubt for New York City residents. Mayor de Blasio has said all streets will be closed to non-emergency vehicles after 11 p.m. Monday night.
Correction: The original version of this article misstated the Lyft demand pricing plan. Because Prime Time pricing adds a percentage to the overall fare, a 200% cap limits rates to three times the cost of a normal ride.