Why Black Friday Deals on UHD 4K TVs Will Cost More Than You Think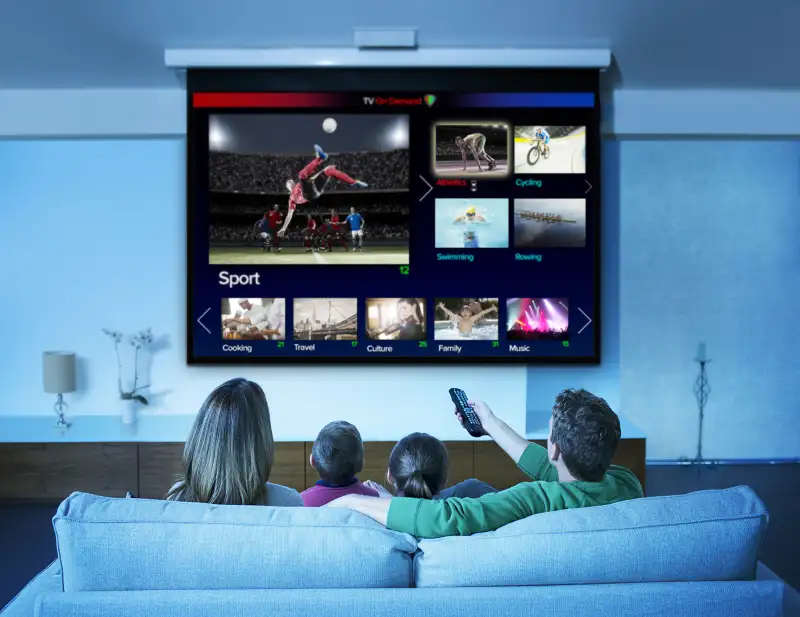 Ultra-high-definition TVs, also called UHD TVs or 4K TVs, are the hottest thing right now — but they have an unexpected, expensive down side: A new report says they're significantly more expensive to run.
Retailers will be advertising UHD TVs like mad for Black Friday, analysts predict. "4K TV prices have come down. My guess is they'll be heavily promoted," says Moody's Investors Service vice president Charlie O'Shea. But those cheap TVs might wind up costing you more on the back end. According to the Natural Resources Defense Council, UHD TVs use 30% more energy than normal HDTVs. Given that the average house has multiple TVs in it, the group says once 4K TVs become the norm, Americans could shell out up to $1 billion more in energy costs to run them.
There are two big differences that make UHD TVs energy hogs. They tend to be bigger than many of the HDTVs we currently have in our homes, and they have a lot more pixels — up to 8 million. If you have your heart set on buying a new TV this holiday season, the NRDC suggests looking for sets with an Energy Star rating, using automatic brightness control and turning off the quick-start feature on smart TVs, which the group says wastes energy when the set is in standby mode.
The study noted "dramatic" differences in how much energy different models consumed, so it's best to shop around. The "best TV" might not be the cheapest upfront, but the one that will save you money on your electric bill in the future.
Read next: These Are the Best Black Friday 2015 Deals