Uh-Oh, Theme Parks Shift Toward Surge Pricing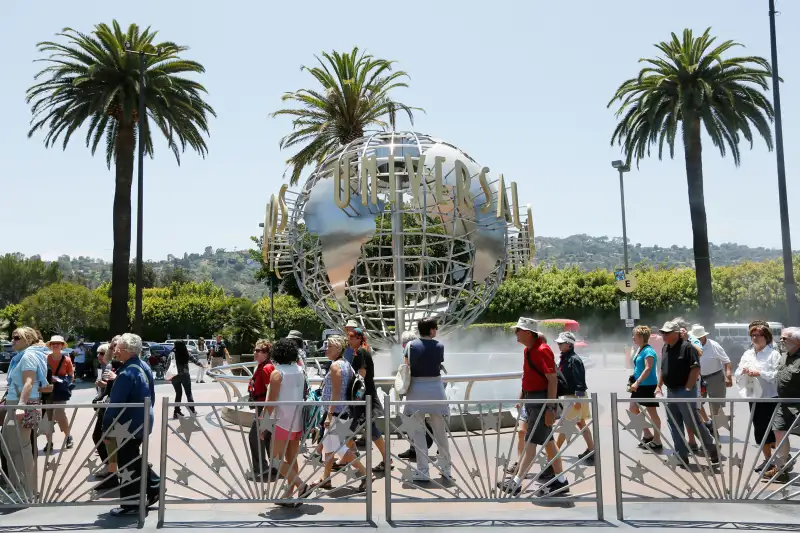 In Hollywood, it seems like you always have to pay more if you want what's popular. And now this concept is a reality at one of Los Angeles' biggest theme parks.
Universal Studios Hollywood is adopting a pricing model that's common for airlines, hotels, and ski resorts, but hasn't until now been a part of how parks and attractions set their prices. So-called dynamic or variable pricing, in which visitors pay more for admission during popular times, and which has been discussed as a strong possibility in the theme park industry for years, will go into effect later this year.
The new pricing system will work like this, according to the website Theme Park Insider: The one-day, walk-up ticket price (currently $95) will remain the same, but visitors could score discounts of $5 to $20 by buying tickets online in advance. The bigger discounts will be available on slower days -- think midweek, during non-holiday periods.
While any discount is nice, and pushing people to buy online will help them avoid lines at the gates, the concept stinks for a few reasons, Theme Park Insider points out. First, you're going to pay more if you want to visit on popular days like holidays. Next, if you opt for discounted tickets online in advance, you're locked into visiting on that particular day — tough luck if your plans change. The new system also raises the possibility that the park could sell out entirely before a specific day, potentially pressuring tourists into feeling like they must buy tickets in ahead of time. Add this to the long list of profit-maximizing strategies that have been killing spontaneous fun at theme parks.
The move was undertaken in advance of the opening of the "Wizarding World of Harry Potter" on April 7, which is expected to draw big crowds.
As if that isn't enough of a bummer, the site Inside Universal suggests that other big theme parks (think mouse ears) could climb on board the "surge pricing" bandwagon. "Walt Disney Co. may be considering demand pricing to spread out the crowds that are certain to arrive when Disneyland in Anaheim opens its highly anticipated 'Star Wars' land," the Los Angeles Times reported.
Read next: What Disney's Big Theme Park Pricing Changes Are Really About
While Disney hasn't resorted to variable pricing yet, it did take baby steps toward a pricing system that makes it costlier to visit on busy weekends and holidays, while nudging people to hit the parks on slower midweek periods. Changes to Disney's annual pass structures announced in the fall featured expanded blackout dates and big price increases to passes that allow visitors access to Disney parks 365 days of the year. The expected result is that more people will be pushed into buying passes with blackout dates during peak visitor time. So anyone visiting during Christmas week or peak periods around Spring Break and summer will surely be paying top dollar.