Some of the Best Available Mutual Funds Are Now Off Limits to Millions of Investors
Money is not a client of any investment adviser featured on this page. The information provided on this page is for educational purposes only and is not intended as investment advice. Money does not offer advisory services.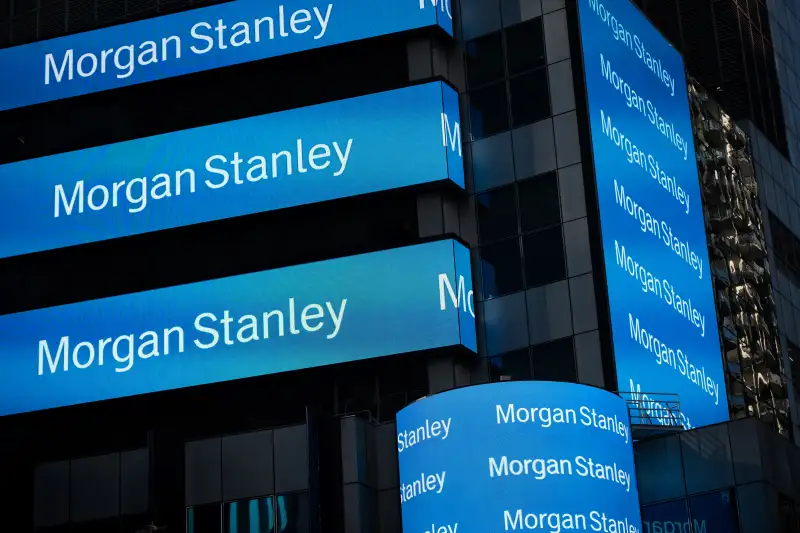 Mark Kauzlarich—Bloomberg via Getty Images
The largest brokerage in the country, Morgan Stanley, is cutting off access to the only mutual funds that investors seem to want to buy.
Vanguard was the best-selling mutual fund manager last year—with roughly $183 billion in net new assets flowing into its mutual funds, according to Morningstar. Money frequently recommends its low-cost, no-frills indexing approach—championed by its founder, Jack Bogle—and has placed almost 20 of its funds on the Money 50, an annual list of mutual funds and exchange-traded funds we recommend using to build a long-lasting portfolio.
But starting next week, Morgan Stanley will not permit its 15,800 financial advisors (currently the biggest team of brokers in the U.S.) to sell customers shares of Vanguard's mutual funds, a company spokeswoman confirmed Thursday.
As first reported by industry website AdvisorHub, Morgan Stanley customers who are not already invested in Vanguard will not be able to buy new shares of the company's conventional mutual funds starting on Monday. Those with existing Vanguard shares will not be immediately yanked out of the funds, but they only will be able to increase their positions through early next year.
The follows Morgan Stanley's announcement in April that it would be pursuing a series of pricing, policy and product changes spurred by the Department of Labor's fiduciary rule, which would require advisors to act in their clients' best interests when working on retirement assets. "These changes are designed to reduce client costs, ensure we are offering top quality products to clients, and reduce the potential for conflicts of interest," said the company, which says it has 3.4 million clients. The company did not explain how eliminating a line of low-cost funds would help reduce client costs.
After the cuts, the firm will offer about 2,300 funds.
Morgan Stanley's move is seen as retaliation against Vanguard over its refusal to pay the brokerage for access on its advisor platform, AdvisorHub reports. (Last May, Merrill Lynch made a similar decision to remove Vanguard mutual funds from the funds available for advisors to sell to clients.) It's not unlike what happens when cable companies threaten to cut certain channels when contract negotiations break down.
"It's unfortunate that certain advisors and then therefore their clients are not able to access the conventional shares of Vanguard mutual funds," a spokeswoman for Vanguard said Thursday. However, she noted that Vanguard's ETFs are still available and provide the same kind of low-cost, broadly diversified option for investors.
Even with ETFs still available, Morgan Stanley could be taking a big risk—because Vanguard is one of the few mutual fund companies that investors can't get enough of. Last year, Vanguard's mutual funds took in more money than the rest of the fund industry combined, according to Morningstar's calculations.