A 'College GameDay' Fan Asked People to Venmo Him Beer Money. Now He's Donating $30,000 to a Children's Hospital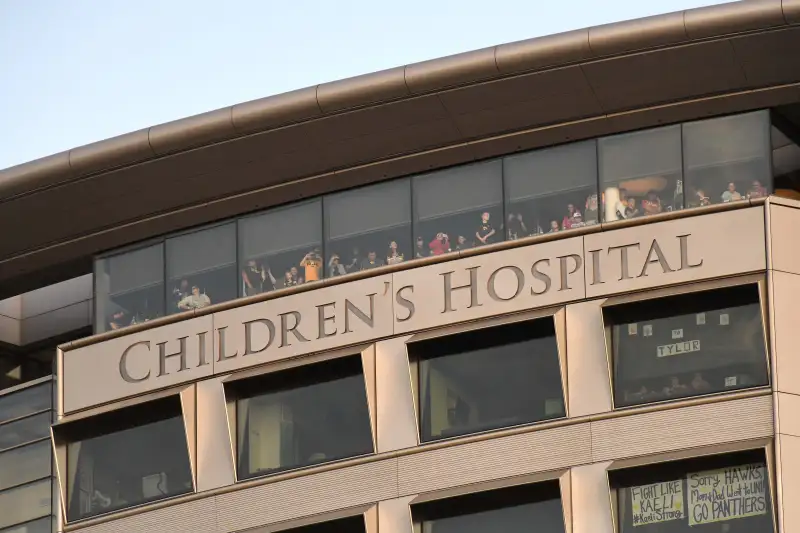 Icon Sportswire—Icon Sportswire via Getty Images
Carson King just wanted some beer money for game day. Thanks to some TV exposure, the growing popularity of smartphone payment apps, and ample generosity all around, he ended up with well over $20,000 and counting — which he's donating to a hospital that helps sick kids.
The 24-year-old, who woke up at 5:30 a.m. on Saturday to attend a college football game between his alma mater, Iowa State, and rival University of Iowa, did what many sports fans in the stands do at games - he made a sign. Thanks to his early morning efforts to secure a visible spot in the crowd near the stadium's TV stage, he was spotted by ESPN "College GameDay" cameras.
King's sign read "Busch Light Supply Needs Replenished," and included his Venmo user name so people anywhere could send him cash. The stunt wasn't exactly original — other enterprising and thirsty college football fans have made signs asking for Venmo donations for before. But how much money King received from random donors, and what he did with all the money afterward, sets this story apart.
King didn't realize anyone had actually seen his sign and taken it seriously until a friend asked, "who keeps texting you?," he told CNN. He looked down at his phone and realized that he already received more than $400 after just 30 minutes of being seen on TV. As the donations continued to pour in, King alerted his parents, and as a family they came up with an idea for how to spend it.
"After I got $600 I thought, 'There are better things I can do with this,'" he told CNN.
They decided to donate the money to the University of Iowa Stead Family Children's Hospital (save enough for one case of Busch Light), which is next door to the University of Iowa's Kinnick stadium in Iowa City. Fans there regularly turn around en masse to wave to the kids in the hospital, who can see the games from their windows. King took things a step further to help them out by donating the money he'd received via Venmo.
Busch Beer took notice and jumped in to help too, tweeting to King on Tuesday that they would match his donations.
Generosity is contagious: when Venmo saw Busch was donating to King's cause they said they would pitch in to match the donations, too.
According to King's twitter bio, the campaign has raised more than $29,000 and counting. He told CNN he would leave his Venmo account open to continue collecting donations until the end of the month, when the hospital invited him to deliver the check in person.