Bloomberg Just Named This Guy "Wall Street's Highest Paid Executive"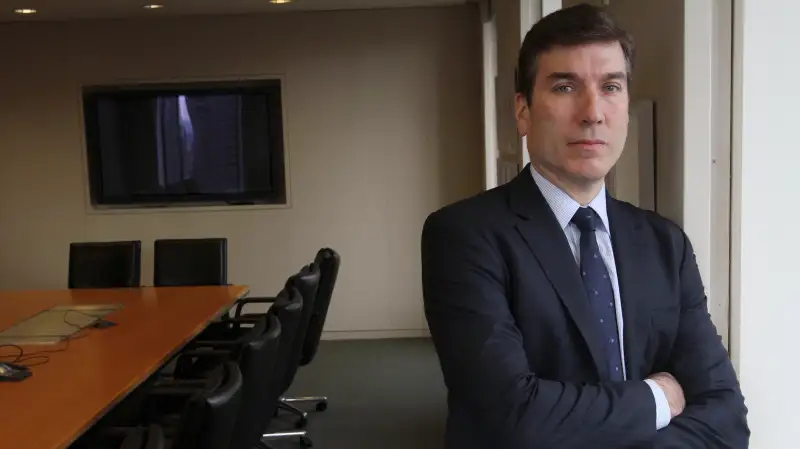 Tina Fineber--The New York Times/Redux Pictures
Paul J. Taubman is new king of Wall Street, at least according to pay data compiled by financial news and information company Bloomberg.
The former Morgan Stanley banker, now chief executive of PJT Partners Inc. (yes, ahem, it stands for Paul J. Taubman) was awarded compensation totaling $164 million last year, more than any other banker on Wall Street, according to the Bloomberg Pay Index.
By contrast some other, better-known Wall Street honcho's earned less: Goldman Sachs chief executive Lloyd Blankfein took home a "mere" $33.1 million, while JPMorgan Chase's Jamie Dimon earned $30.4 million.
There is a big catch. Taubman's pay is almost entirely in the form of stock in PJT, a publicly-traded boutique merger advisory firm (in other words, PJT helps companies buy other companies) that was spun off from Blackstone Group LP in October.
There is no guarantee Taubman, 55, will ultimately get it all. Just over half, $86 million, is tied to him boosting PJT's stock price, Bloomberg reports. To receive the full amount Taubman will have to more than triple the company's market value in the next five years. That would be big pay for a big accomplishment.
Of course, the dirty secret of Wall Street has always been that while the rewards are handsome for success, they can also be handsome for mediocrity. In addition to Taubman's $250,000 base salary, the rest of his pay will come in the form of a $78 million stock grant that he will be able to fully cash out in 2019, regardless of how PJT's stock does.