Walmart's New Credit Card Can Pay You 5% Cash Back. Here's How It Compares to Apple and Target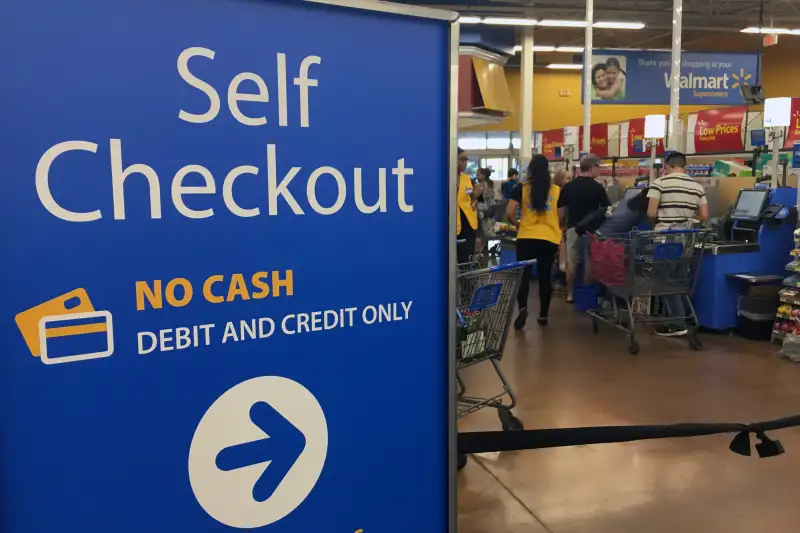 Roberto Machado Noa—LightRocket via Getty Images
Walmart might not exactly be at the top of a fashionista's list of trendy retailers. But when it comes to Walmart's brand-new rewards credit card, the big box behemoth is offering perks and incentives that look a lot like what the cool kids (ie. Apple) are offering.
The biggest change evident in the new Capital One Walmart Rewards Mastercard, which launches September 24, is that it has bumped up the credit card rewards for shopping at Walmart, both in-store and online. Walmart shoppers can get a sweet 5% cash back on many purchases with the new card. (Also, although this isn't a detail shoppers would likely notice, Walmart also switched issuers, going from Synchrony to Capital One.)
The richer rewards with the new Walmart Capital One credit card are in keeping with the "arms race" of more generous category-specific rewards lenders are rolling out — part of a broader strategic shift in emphasizing ongoing card benefits as opposed to eye-catching signup bonuses or promotional APRs.
A big drawback Money found in the old Walmart Mastercard was its paltry reward rate for actually shopping at Walmart. Online purchases earned 3% cash back, but people shopping in brick-and-mortar stores got back a measly 1% — less than you could earn with many general-purpose cash back credit cards on the market today.
Now, the regular cash back rate for in-store purchases with the official Walmart credit card is 2%. What's even better is that the new rate for online spending at Walmart.com, which includes grocery delivery and pick-up options, is a more-than-respectable 5% — a level that puts it on par with Money's 2018 top store credit card, the Amazon Prime Rewards Visa Signature, which gives 5% back for both Amazon.com and Whole Foods purchases. (You can save 5% on all Target purchases, in-store and online, with a Target credit card too.)
Other spending on the Capital One Walmart Rewards Mastercard earns 1% cash back. Although the new card incentivizes shoppers to spend their money at Walmart, like its predecessor, it also functions as a general-purpose credit card you can use at any merchant that takes Mastercard.
Other rewards categories also got tweaks with the new Walmart credit card: The 2% cash back for gas is gone, but it's been replaced by 2% cash back on restaurants and travel — two categories we're seeing more cards outside of the typical travel-card space start to add.
Perhaps the most intriguing aspect of the Capital One Walmart Rewards Mastercard is its promotional offer: For the first 12 months, cardholders can get 5% back on in-store purchases if they use the Walmart Pay digital wallet. This offer bears a striking similarity to the rewards structure rolled out by Apple when it debuted its new, Goldman Sachs-issued Apple Card this summer: Users get 2% cash back on all purchases made through Apple Pay.
Although Walmart's 5% cash back incentive for Walmart Pay purchases is a limited-time offer, the end goal is long-term: To get and keep more customers within the brand's own ecosystem, and to try and get a toehold in the nascent — and still quite fragmented — digital wallet marketplace. Also similar to the Apple Card, Capital One Walmart Rewards Mastercard cardholders can begin using their new account immediately after approval by using the brand's digital wallet — Apple Pay and Walmart Pay, respectively — without having to wait for the arrival of the physical card via snail mail.
Walmart's gambit to try and engage brick-and-mortar shoppers by wooing them with big rewards for digital wallet usage is a novel one. Will people who prefer the in-store experience be willing, or even eager to leapfrog right over online shopping and into digital wallet usage? It's a bet Walmart seems to believe will pay off. If the retailer's assumptions about shopper behavior are correct, Bentonville could wind up doing more for mainstreaming digital wallet usage than Cupertino.