Walmart Now Sells Deep Fried Twinkies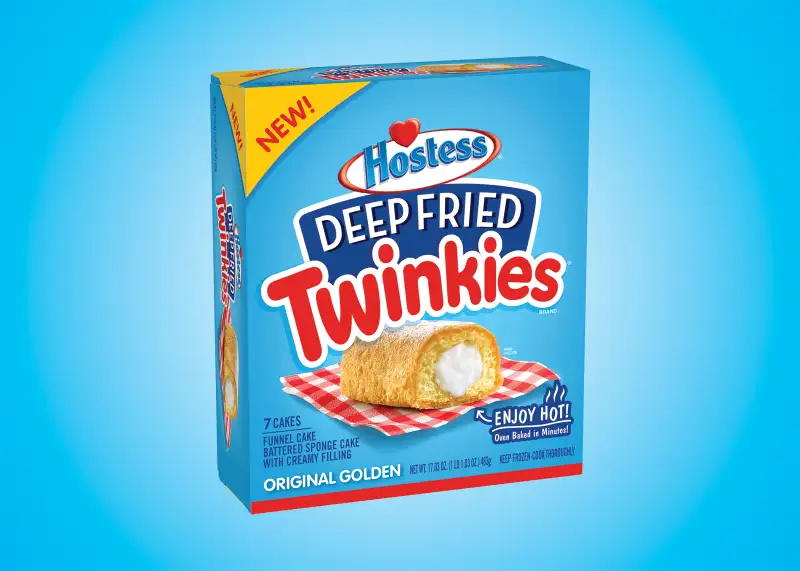 Forget the hassle of frying your Twinkies yourself or driving out to a county fair to get a taste, now you can pick them up in any Walmart freezer aisle.
"Deep Fried Twinkies" is the result of a year-long collaboration between Hostess Brands, the company that makes the treat, and Wal-Mart Stores to boost food sales, ABC News reports.
A box of seven will cost $4.76 and, for the first three months, will only be available at Walmart stores. A box of regular Twinkies runs about $5.00 for 10.
The best part: You can get the cream-filled snack in either vanilla or chocolate.
Read More: 29 Ways to Save Hundreds on Groceries
But the sweet treat isn't as quick to eat as the original. These Twinkies are battered and only partially fried before being frozen. You will need to pop them in the oven, a toaster oven or frying pan for a short time to finish the cooking.
The deep fired version, also, unsurprisingly contains more fat and calories than a regular Twinkie. The vanilla flavor of the Deep Fried Twinkies has nine grams of fat and 220 calories while a regular Twinkie has four grams of fat and 130 calories.