Want Income Equality? Move to Wausau, Wisconsin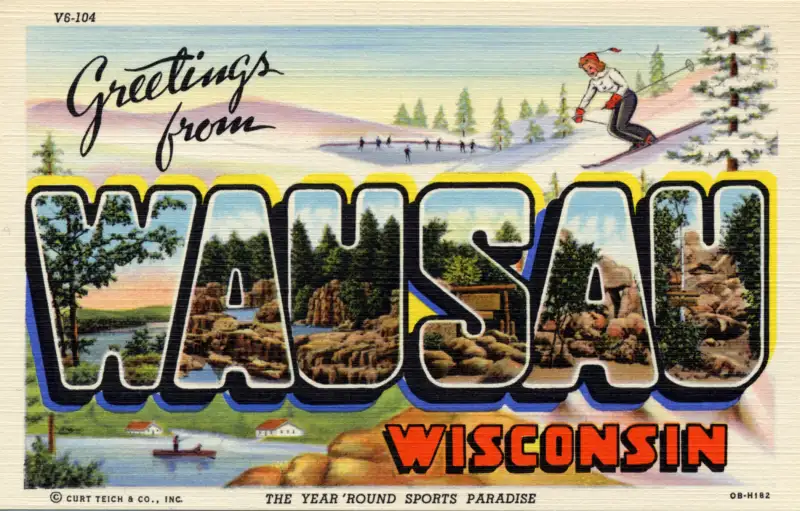 Lake County Discovery Museum/Alamy
It's no secret that places like New York and San Francisco are beset with gross economic equality. But where does the dream of an egalitarian America actually live? In Wausau, Wisconsin -- at least according to a new analysis of government data by the Pew Research Center.
The city of 39,000, located on the Wisconsin River, has the highest share of middle income residents -- 67% of the population -- of any of more than 200 metropolitan areas examined by Pew researchers. Close behind were two other Wisconsin areas -- Janesville-Beloit with 65% of its population in the middle class and Sheboygan with 63%. (In all, seven out of the ten most equal cities were in the Midwest.)
The findings were part of a broader study on rising inequality in which Pew found that between 2000 and 2014, the share of adults in middle income households fell in 203 of 229 metro areas it examined across the U.S. It defined middle income as those making $42,000 to $125,000 for a three-person household, with adjustments made for cost of living by region.
Nationally 20% of adults were counted as upper class, 51% were middle class, and 19% were lower class.
Equality may come at a price.
Cities with the highest share of middle class residents tended to have economies tied to the manufacturing sector, which offers well paying jobs, but is also shrinking. For instance, manufacturing employment fell 49% in Janesville-Beloit between 2000 and 2014, according to Pew. There was some good news for Wausau, however. While the city lost 3,200 manufacturing jobs in that time span, overall private employment rose by 1,000 workers.