10 Ways to Make Some Extra Money This Month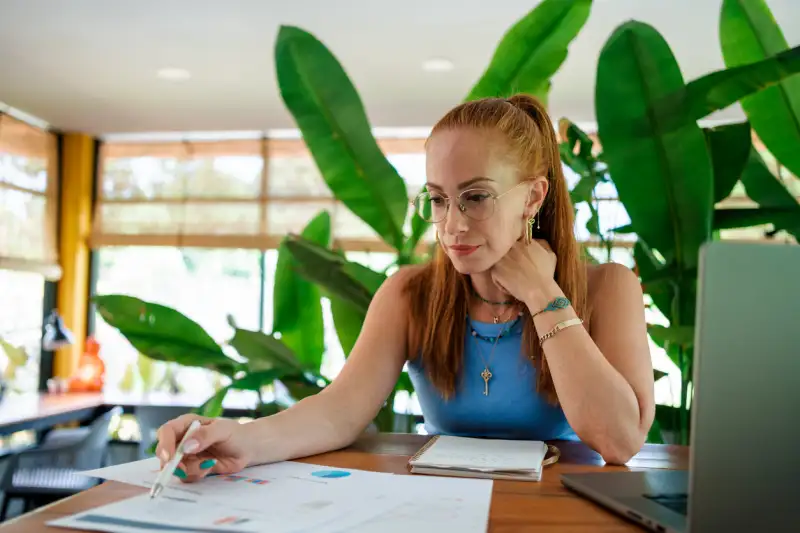 Are you looking to make some extra cash but don't want to take on a second job? Believe it or not but there is a world of side hustles out there that could earn you real cash without ever leaving the house.
These gigs won't get you rich, but they could earn you some extra income that can be saved up for that next big purchase or help pay off some credit card debt.
Below are 10 ways you could make some extra money without leaving the comfort of your home.
1.) Get up to $500 for playing games, taking surveys & more
Make some extra cash from home or on the go with this easy-to-use app!
The KaskKick app is free to download and pays you real money for playing games, watching videos, taking surveys, and more!
Get up to $500 your first week, and easily cash out your earnings from as low as $10. No gimmicks, deposit needed, no catch, just cash!
Whether you're a student, stay-at-home parent, or simply looking to make some extra money on the side, Kashkick has something for everyone. So why wait?
Sign up today (it's free) and start earning
---
2.) Earn up to $200 every time you win Solitaire
If you enjoy playing Solitaire on your phone, why not turn your skills into real cash?
All you have to do is download the Solitaire Cash game app to your iPhone or Samsung (it's free) and start playing in regular or cash tournaments for a chance to win up to $200 per victory!
You'll be matched with other players within the same skill level and everyone gets the same deck, making the game fair and a real test of skill. The faster you clear the board, the higher your ranking will be, and the bigger the prize!
Make secure deposits and withdraw your winnings using PayPal and Apple Pay. Oh, and did we mention there are no ads?
Solitaire Cash™ is the #1 most downloaded iPhone app in its category with over 242,000 reviews and a 4.6 out of 5-star rating from happy players.
Download the free app to start winning
---
3.) Let this company pay you for your opinions
Do you enjoy taking online surveys in your spare time? So why not get paid for doing it?
With the SurveyJunkie app, you can become a real-life influencer while earning some extra cash on the side — just for filling out online surveys!
Creating an account is free and relatively easy, and gives you access to new surveys daily which can be completed on your own time.
Once you have signed up, start sharing your opinions on a wide variety of services and products in exchange for virtual points that can be redeemed for real cash via PayPal!
SurveyJunkie as an easy-to-use platform, 4.6/5 stars rating from the App Store with nearly 69,000 reviews, and over 11 million members to date.
---
4.) Join the website that has paid users over $40,000,000 for taking surveys online
Earn money for taking online surveys from your couch. All you need is your phone.
Branded Surveys is a free app that pays you for answering easy surveys on various products and services for Fortune 500 companies like Apple, Walmart, FedEx and many more!
With 79,000 plus reviews and 4.2/5 stars rating from Trustpilot, Branded Surveys has paid users over $40,000,000 in earnings to date.
Creating an account is fast and easy and allows you to start earning rewards right away. New members also receive a free 100 bonus points!
---
5.) Get personalized loan results for up to $50,000 in minutes
Are you looking for some cash to help pay off your credit card debt? A personal loan could help.
Instead of going from lender to lender to find something you qualify for, AmOne will match you with loan options that fit your specific needs in just minutes.
Skip the long and tedious waiting process, and possibly get your funds in as little as 1 day from approval for loans ranging from $2,500 to $50,000 — depending on your credit score.
Just fill out one quick application and they'll show you multiple loan offers all at once. There's no application fee and no minimum credit score needed to apply. Also, checking rates won't affect your credit.
---
6.) Stop overpaying when shopping online
Shopping online can be convenient, but finding the best deals can be extremely time consuming.
Capital One Shopping does that part for you by working quietly in the background searching for every possible discount and coupon code for your online purchases, and automatically applies them to your cart at checkout.
Not only can this tool save you money, but it also saves you time by eliminating the need to search for deals yourself.
The Capital One Shopping browser extension is free for everyone and no Capital One account is required.
Download the tool to your browser today, and never worry if you're missing out on a deal on your online purchases again.
Add Capital One Shopping to your browser now
---
7.) Win up to $2,000 playing bingo against other players
Do you enjoy playing Bingo on your phone? If so, put your skills to the test and earn real money with a game app called Bingo Tour!
Perfect for Bingo lovers, Bingo Tour gives users a chance to earn real cash by competing in multiplayer games against players from all around the world. To receive a prize, all you have to do is get one of the top three positions.
Play for free, or download money into your app wallet to enter the higher-level games. And, as you compete against higher-skill players, your ranking will also increase — giving you the opportunity to earn bigger cash prizes!
With more than 113,000 reviews on the App Store, this game has a 4.9 out of 5 stars rating.
According to the Bingo Tour app, players must be 18 years or older and Bingo Tour cash tournaments are not available in the following states: Arizona, Arkansas, Connecticut, Delaware, Louisiana, Montana, South Carolina, South Dakota, Tennessee, and Vermont.
---
8.) Ask this company to pay off your credit card debt
If you're struggling with high-interest debt and steep minimum payments, you could consider debt consolidation.
To break it down in simple terms, debt consolidation involves rolling multiple debts into one fixed monthly payment, and paying it off using a new debt under typically better terms.
A popular option is taking out a debt consolidation loan with a potentially lower APR than what you're currently paying.
Simple Debt Solutions' online platform offers a variety of loan options from lenders that accept a wide range of credit scores. Better yet, checking rates has no impact on your credit.
Simple Debt Solutions has an easy pre-approval process with instant decision on loans starting at $10,000 up to $100,000, as well as flexible repayment terms based on your budget.
Get an approval decision today
---
9.) Get up to $300 in free stock with this trading app
Entering the world of investing and trading can be easier than you may think.
With apps such as Public, you can start investing in companies like Tesla, Nike, Apple and Google in a matter of minutes. The best part is, you don't need a thousand dollars to buy thousand dollar stocks.
Public is an all-in-one investing platform that offers what's called "fractional shares" which basically means you can buy a piece of a high valued stock with as little as $1.
Another perk of the app is that you can invest in more than just stocks, but also ETFs, crypto and other alternative assets without the fees or commissions that are typically charged by traditional investment platforms.¹
Signing up with Public can also score you a free slice of stock worth up to $300 after making a qualifying deposit into your account.
¹ Commission-free trading of stocks and ETFs refers to $0 commissions for Open to the Public Investing self-directed individual cash brokerage accounts that trade the U.S.-listed, registered securities electronically during the Regular Trading Hours. Keep in mind that other fees such as regulatory fees, Premium subscription fees, commissions on trades during extended trading hours, wire transfer fees, and paper statement fees may apply to your brokerage account. Please see Open to the Public Investing's Fee Schedule to learn more.
The information provided on this page is for educational purposes only and is not intended as financial or investment advice.