8 Things College Students Should Do Now That Will Pay Off Big Later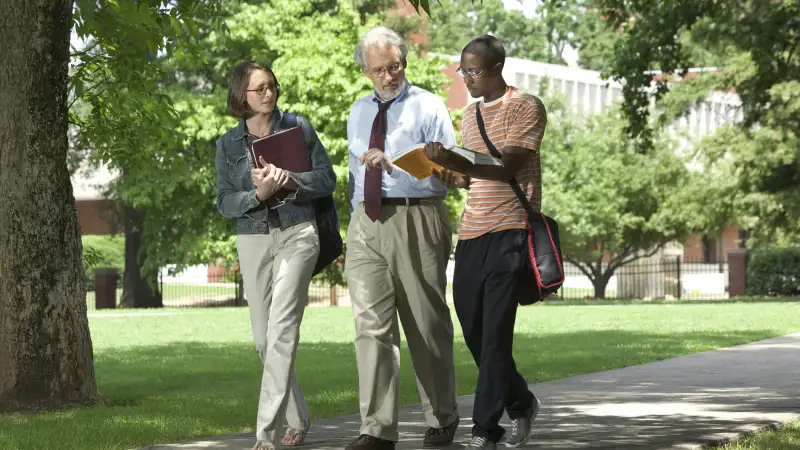 Don't be fooled by the photos in college viewbooks. If you don't want to move back in with your parents after you graduate, you're going to have to do much more than sit in classrooms and play Frisbee with friends on the green while you're in school.
"In college, you're encouraged to find your bliss and experience life. That's all good, but you should also be acquiring skills that will help you get started with your career," says Alice C. Stewart, a management professor at North Carolina Agricultural and Technical State University in Greensboro, S.C. and co-author of Making College Pay: Strategies for Choosing Wisely, Doing Well & Maximizing Your Return (Eagle Creek Press).
Here are eight things to do now that will help you step onto a career path and become happily self-supporting after you graduate.
1. Get to know your professors. We're not suggesting you party with your profs like frat boy "Pinto" Kroger did with stoner English professor Dave Jennings in National Lampoon's Animal House. You don't need to be pals with your teachers, just worthy of inclusion in their LinkedIn networks. That means talking to them after class about courses, research projects, and internships that can help you achieve your post-graduate goals. Your efforts will pay off in more personalized letters of recommendation and maybe even introductions to potential employers.
2. Use your college career office. Don't assume that your campus career center caters only to accounting and engineering majors that employers recruit on campus. No matter what your major, you should visit your career center to learn how to write a résumé and cover letter, research potential employers, ace an interview, and network effectively. If you wait until after graduation and hire an independent career coach, your parents will pay $150 to $400 an hour for the same services.
3. Snag an internship or two, or more. Nowadays, an internship is your audition for your first job after graduation. Sixty-three percent of graduating seniors have had at least one internship and seven of 10 interns are offered full-time jobs by their employers, according to internships.com, which matches students to employers.
Related: 6 Tips for Landing a Last-Minute Summer Internship
4. Conduct research. Back in the day, graduate students assisted professors with research projects. Today, undergraduates do research so they can get into graduate school and do more research. Should you jump on this bandwagon if you're not planning to go to grad school? It won't hurt your prospects for employment. A survey of business and nonprofit leaders by the Association of American Colleges and Universities found that the critical thinking and problem-solving skills that you gain from doing research could convince employers that you'll succeed in the workplace.
5. Earn a valuable credential. "Credentialing is the next big thing," says Stewart. Ask professors, college career counselors, and employers that you meet at campus job fairs which credentials have value in your field. If you want to work in finance, for example, you could earn the Bloomberg certification, which shows that you know how to use that company's news and data terminal.
6. Master a second language. Bilingual college graduates stand out, and your college years are the perfect time for foreign language immersion. If you study abroad, try to lodge with a local family so you'll be able to practice what you've learned in class. If your college has special dormitories like Washington and Lee's Casa Hispanica, where residents speak only Spanish in the common areas, consider applying.
7. Get a part-time job. Research shows that you'll gain experience and employer recommendations that will help you get a full-time position after you graduate. You'll also make money, which means you won't have to borrow as much for college.
8. Take a personal finance class. You'll be glad you did as soon as you have to apply for an auto loan or choose investments for your 401(k) plan. You may be able to take a personal finance course for credit at your college. Check the business school or consumer science department for options. Or, consider a free, online course, like UC-Irvine Distance Learning Center's Fundamentals of Personal Financial Planning.