What's Even Better Than Southwest's Three-Day Sale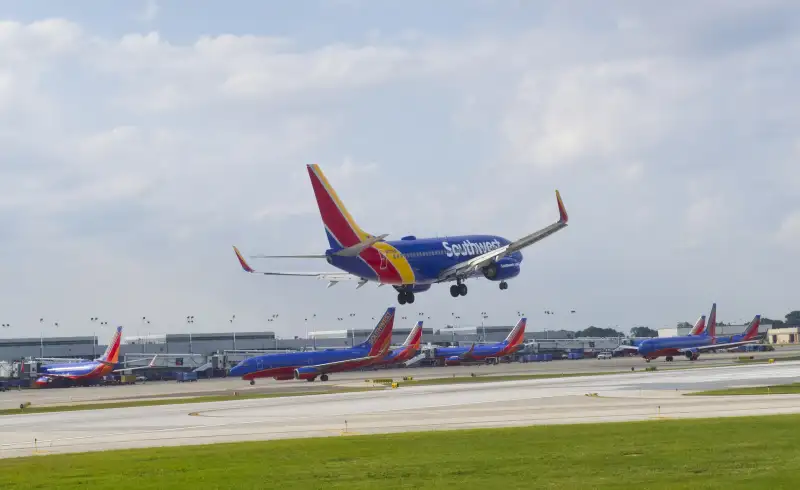 KAREN BLEIER—AFP/Getty Images
We're a day into Southwest Airlines' three-day flash sale, and its rivals are feeling the heat. With the sale dropping ticket prices to as low as $49 on short routes, travelers could snag a roundtrip fare for less than $100 before taxes and fees.
And now, those low airfares are triggering a price war.
USA Today reports that Southwest's rivals are matching some of those fares, with carriers including American, United, JetBlue and Virgin America offering fares that just undercut Southwest's sale prices. So far, so good. But, (come on, you knew there was going to be a "but" in here) they're doing so selectively, USA Today observed.
If you're looking to score a deal, your best bet for snagging a cheap ticket is on a popular route where there's more competition among carriers. In some metro areas with more than one airport, rival airlines are also slashing prices on flights from alternate airports — so if you're on the hunt for a cheap vacation getaway, set your search parameters to include neighboring airports.
Southwest has done these kinds of sales before; as USA Today noted, there are more restrictions this time around, with lowest fares limited to certain days of the week, depending on the destination, and some blackout dates around holidays. The really deep discounts are on nonstop flights, and longer flights are also on sale, with one-way fares up to $149.