This Is When Amazon Prime Day 2018 Kicks Off — and Everything Else We Know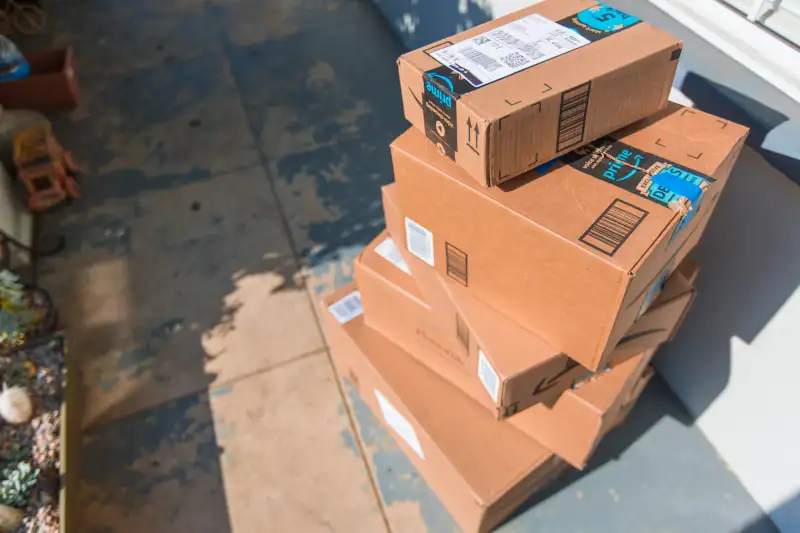 Jorge Villalba—Getty Images
Heads up, bargain hunters: It's getting close to Amazon Prime Day 2018, when shoppers can score Black Friday-like deals on all sorts of stuff — assuming you're an Amazon Prime member.
Amazon promises this year's Prime Day, which kicks off July 16, will be "bigger than ever." Some of the best deals will run all day, and some have already begun. If you see a steal, don't delay. Most offers are only good while supplies last, and some are quickie flash sales that come and go in a matter of minutes. And check back often: Last year, Amazon introduced new Prime Day deals as frequently as every five minutes.
Here's what we know about Amazon Prime Day 2018.
When Is Amazon Prime Day 2018?
The company confirmed in a news release Tuesday that this year's Amazon Prime Day will actually stretch over two days: July 16 and July 17. Crack your knuckles and get your credit card ready.
When Does Amazon Prime Day 2018 Start and End?
The shopping holiday kicks off at 3 p.m. ET on July 16 and goes for 36 hours.
That eclipses the 30 hours of Amazon Prime Day 2017, which officially took place on July 11, but had some early deals starting at 9 p.m. ET on July 10 and didn't end until 3 a.m. on July 12.
How Much Is Amazon Prime?
Of course, you have to be an Amazon Prime member to get Amazon Prime Day deals. Amazon hiked the price of an annual Prime membership this year by $20, to $119. The company had already raised the price of monthly Amazon Prime memberships back in January, from $10.99 to $12.99 for standard subscriptions, and from $5.49 to $6.49 for college student subscriptions.
If you're not one of the 100 million people around the world who already decided to subscribe to Amazon Prime, it might be worth considering. Aside from sweet Prime Day deals, Prime members get free two-day shipping on zillions of products sold by Amazon, plus free access to Amazon's streaming music and video libraries.
That said, if you're only interested in Prime Day — and not the additional perks that come with a subscription — you can simply sign up for a free 30-day trial. That'll make you eligible to participate.
What Are the Best Amazon Prime Day 2018 Deals?
Amazon says it will offer more than 1 million deals globally for this year's Prime Day, so you should probably start sorting through them. In fact, some of the promotions have already started.
The Echo Show device is on sale for $129.99, a discount of $100 from its normal price, and certain vitamins have been marked down 30 percent. Twitch Prime members can score free games and loot through Prime Day, while others can check out Amazon Music Unlimited's premium services for four months for just $0.99.
Like in previous years, Amazon appears to be using the event in particular to promote and sell its own devices and services. In 2017, there were big discounts on Amazon's Kindle Unlimited and Music Unlimited subscriptions, as well as Audible audiobook subscriptions, Echo smart speakers, Fire tablets and Kindle Paperwhite e-readers. The Amazon Prime Day 2018 deals are all but guaranteed to include big discounts on more Amazon devices.
While people have poked fun at some oddball Prime Day deals over the years (who can forget that 55-gallon drum of lube or those Bigfoot garden statues?), there are some seriously good deals to be found, often on high-end brand names. Last year, there were deals on Coleman grills, DeWalt drills, Bose speakers, Roomba robotic vacuums, and All-Clad cookware sets.
There have regularly been big Prime Day discounts on kitchen appliances too, namely the multi-cooker blockbuster Instant Pot. This year, the brand-new Instant Pot Max is slated to make its debut very soon, and will perhaps be sold at a discount on Prime Day. Even you can't get a Prime Day Instant Pot deal on that model, it's likely that older models will be marked down. Last year, the popular eight-quart Instant Pot DUO80, which generally retails for around $140, was available on Prime Day for just $90.
What Are Prime Day Launches?
Amazon is also hyping its Prime Day Launches, which are early releases exclusively for Prime members. This year's Prime Day Launch items include Bai Braspberry tea, Fingerlings Light Up Unicorn Mackenzie and the Moto G6 64 GB, according to the release.
What Other Stores Have Prime Day Deals?
Even if you're not a Prime member, you still might be able to take advantage of Amazon Prime Day. Last year, retailers including Macy's, Best Buy and Home Depot rolled out their own "Black Friday in July" sales to compete with Prime Day.
We've included affiliate links into this article. Click here to learn what those are.