10 Places Millennials Are Moving For Bigger Paychecks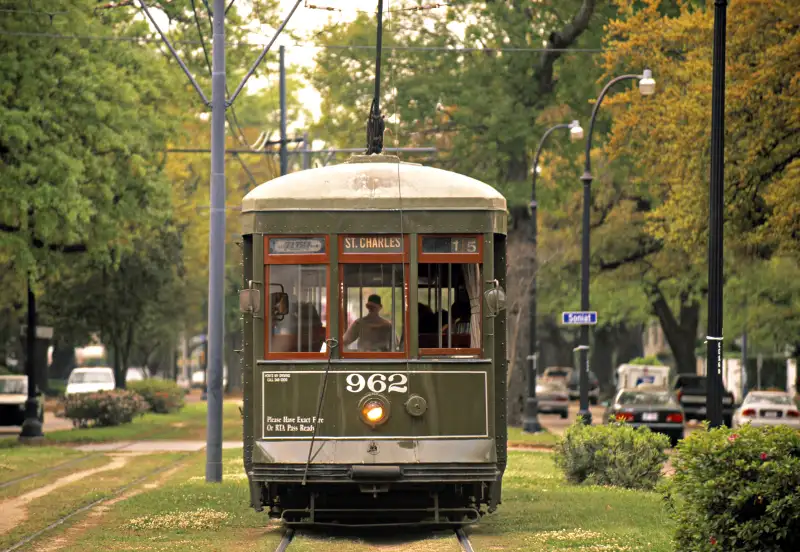 John Coletti—Getty Images
Millennials are on the hunt for high-paying jobs, and they're moving to some unexpected places to find them, according to a new report out today.
Bruised by the rough post-recession job market, Gen-Yers are moving from lower-cost cities to places with a higher cost of living but more plentiful and lucrative jobs, a RealtyTrac analysis of Census data from 2007 through 2013 found.
"Millennials are attracted to markets with good job prospects and low unemployment, but that tend to have higher rental rates and high home-price appreciation," says Daren Blomquist, vice president of RealtyTrac. "It's a tradeoff."
In the 10 U.S. counties with the biggest increase in millennials, the average unemployment rate is 5.2%, well below the national average of 6.1%. The average household income is $62,496, vs. $51,058 nationally. The median home price is $406,800 (nearly double the U.S. median of $222,900), while a three-bedroom apartment rents for $1,619 a month on average, just over the national average of $1,550.
Riding the robust job market in the D.C. area, two counties in Northern Virginia with unemployment rates below 3.7% top the list. But not all places that the 69-million-strong millennial generation are flocking to are expensive. New Orleans, where the median home price is $140,000, edged out San Francisco, where tech jobs may be plentiful but the median home price is nearly $1 million.
New Orleans, where the unemployment rate is 5.1%, is a transportation center with one of the busiest and largest ports in the world, as well as tons of jobs related to the local oil refineries. Denver, Nashville, and Portland, Ore., all top 10 areas, offer median home prices below $300,000 and a diversity of jobs in technology, health care, and education.
Perhaps the most surprising millennial magnet: Clarksville, Tenn, the fifth largest city in the state behind Nashville, Memphis, Knoxville, and Chattanooga. Forty five miles north of Nashville, it benefits from spillover from that city's strong job market, but Clarksville also has its own industrial base, plus nearby Ft. Campbell and Austin Peay State University. The unemployment rate: 4.7%.
Here are RealtyTrac's top 10 destinations for millennials on the move:
| Rank | County | State | Metro Area | % Increase in Millennial Population, 2007-2013 | Milennials % of Total Population, 2013 | Median Home Price, April 2014 | Average Monthly Apartment Rent (3 beds), 2014 |
| --- | --- | --- | --- | --- | --- | --- | --- |
| 1 | Arlington County | Va. | Washington, DC | 82% | 39% | $505,000 | $1,996 |
| 2 | Alexandria City | Va. | Washington, DC | 81% | 34% | $465,000 | $1,966 |
| 3 | Orleans Parish | La. | New Orleans | 71% | 30% | $140,000 | $1,190 |
| 4 | San Francisco County | Calif. | San Francisco | 68% | 32% | $950,000 | $2,657 |
| 5 | Denver County | Colo. | Denver | 57% | 33% | $270,000 | $1,409 |
| 6 | Montgomery County | Tenn. | Clarksville | 46% | 31% | $128,000 | $1,016 |
| 7 | Hudson County | N.J. | New York | 44% | 31% | $330,000 | $1,643 |
| 8 | New York County | N.Y. | New York | 43% | 32% | $850,000 | $1,852 |
| 9 | Multnomah County | Ore. | Portland | 41% | 28% | $270,000 | $1,359 |
| 10 | Davidson County | Tenn. | Nashville | 37% | 29% | $160,000 | $1,131 |