Why (and how) Americans born before 1968 are buying Gold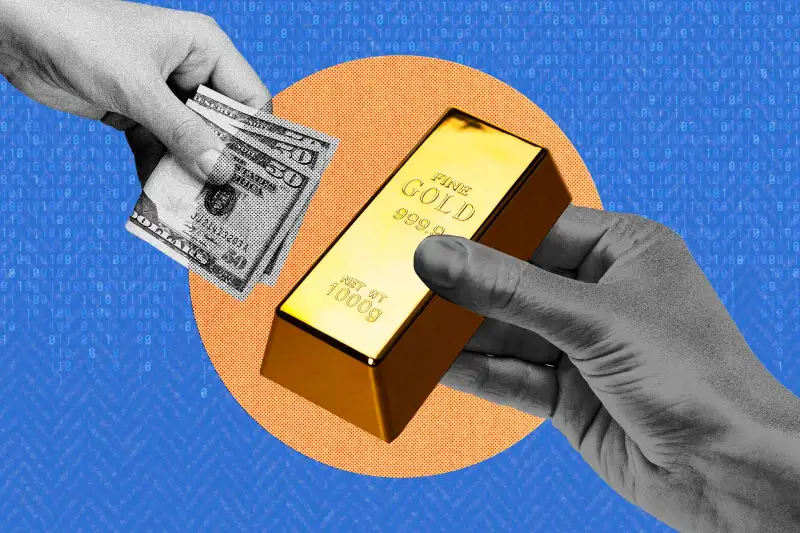 Eddie Lee / Money; Getty Images
Article Summary:
High inflation and a volatile economy are leading many Americans to diversify a portion of their retirement savings into gold.

Gold can be purchased through "Self-Directed IRAs," funded by transferring assets from an existing retirement account.

To open a Self-Directed IRA, most people typically work with a specialized trustee or custodian such as

Goldco

.
As the headlines are filled with stories of bank collapses soaring inflation, and an uncertain financial future, it's natural to feel a mix of concern and confusion during these turbulent times.
It's no surprise that the recent economic volatility is causing many Americans to take action and store their money in potentially more stable investments such as gold.
Why are more people buying Gold?
A hedge against inflation:

Gold is a tangible asset that has a history of maintaining its value during economic downturns, and typically performs well during times of high inflation.

It can't be printed:

The value of gold does not rely on the performance of companies or government intervention and may provide investors with a sense of security and independence. Additionally, gold is often considered a safe long-term investment because, unlike the dollar, it can't be printed or manipulated by governments.

A store of value for centuries:

For centuries, gold has been valued as a symbol of wealth, status, and stability.
How are people investing in Gold?
Many people are diversifying their retirement funds by investing in gold through a "Self-Directed IRA." Unlike a traditional IRA, a Self-Directed IRA allows individuals to invest in a broader range of assets (including gold) while benefiting from similar tax advantages as a standard IRA.
Step 1: Opening Your Self-Directed IRA
To open a Self-Directed IRA, many people typically work with a specialized trustee or custodian such as Goldco who can walk you through each step of the process.
Step 2: Funding Your Self-Directed IRA
You can fund your Self-Directed IRA by rolling over or transferring assets from your existing retirement accounts, such as a 401(k), 403(b), TSP, savings, or other IRA accounts. Those rollovers and transfers usually take place without tax consequences. Once your Self-Directed IRA is funded, you can start buying gold as part of your retirement account.
Get more information:
YOU remain in control of your self-directed IRA account.
Once the account is created you choose how much to transfer and then you decide how much you want to invest in Gold.
To learn more about how to buy gold through a Self-Directed IRA, visit our partner Goldco's website and request a free investor's information kit today.
The information provided on this page is for educational purposes only and is not intended as investment advice.