Why (and how) Savvy Investors Are Investing in Fine Art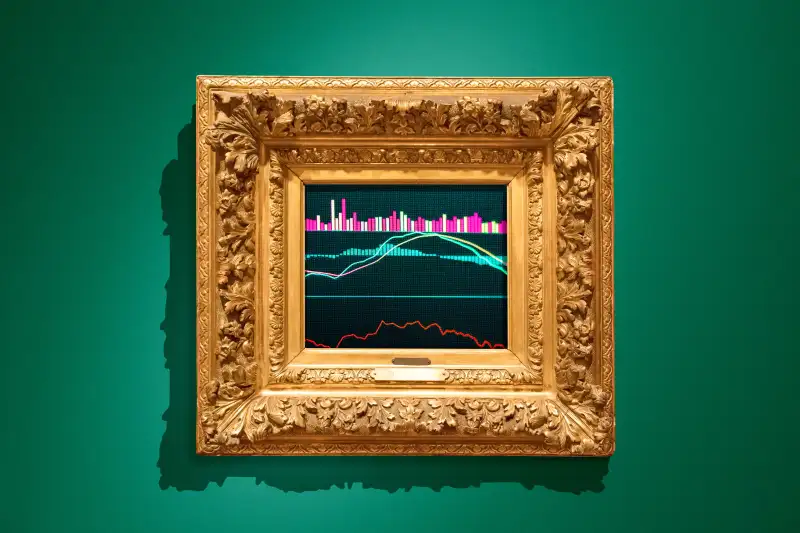 Article Summary:
Art was once an asset class exclusive to the 1% but is now accessible to the everyday investor at affordable prices.

Masterworks

has changed the art investment world by providing a digital platform where users can invest in multi-million dollar works of art (also known as 'blue-chip' art).

Gain access to expertly-vetted artworks curated by an industry-leading research team using

this link

to get started.
The rich and famous have been buying and selling blue-chip art as a "side hustle" for centuries, creating a $1.7 trillion asset class in the process.
Investing in multi-million paintings usually requires a substantial amount of capital, but thanks to companies like Masterworks disrupting the scene, the everyday investor can now easily invest in shares of iconic artworks from the likes of artists such as Banksy to Picasso — without breaking the bank.
Learn why and how savvy investors are investing in high-priced artworks without spending a fortune or ever stepping foot in a gallery.
Why are people investing in art?
Easy & direct access:
Ownership of contemporary art has accumulated a buzz in recent years, with companies such as Masterworks offering an accessible way to enter the art investing market. If you're an art enthusiast or looking to diversify your portfolio with one of the most exclusive asset classes without having to spend millions of dollars, Masterworks' online investment platform provides expert insights into the current art market, as well as top-notch support resources, and an easy to navigate marketplace.
Strong track-record:
Masterworks' track record has helped build investor confidence and has played a great hand in attracting investors to its platform.
As calculated by Masterworks contemporary art database, an investment in contemporary art has demonstrated strong appreciation over the last 26 years, outpacing the S&P 500 by 131% and boasting an average 12.6% annual return.
As of today, all of Masterworks' sold artworks have been profitable, with recent exits delivering investors +17.8%, +21.5%, and +32% in net annualized returns.*
Note that though these numbers may not represent the experience of everyone investing in contemporary art, it is a noteworthy trend. You should also consider that this type of investment may be riskier when compared with other investments and is about capital appreciation rather than a recurring income stream. Once art is acquired, it's generally not sold for 3-10 years, which is why this type of investment is generally a longer term play.
Invest in fine art without the legwork:
In addition to providing members easy access into the art investing world for a fraction of the price, Masterworks' art specialists do the work of finding, purchasing and securitizing the artworks for you. They also solve the problem of authenticating and storing the artworks, something that would typically cost an art investor a pretty penny.
The platform especially stands out for their use of proprietary data to determine which artist markets have the most momentum, giving them a quantitative edge in the art market.
This means that you no longer have to be an art expert to own a masterpiece, as Masterworks' research team works in the background to calculate historical appreciation rates, correlation and risk adjusted returns for its members.
How to get started investing in art?
Step 1: Submit your info to apply
To get started building a diversified portfolio of expertly-vetted works curated by an industry-leading research team, skip the waitlist and use this link to fill out Masterworks' quick membership form.
Click here to get started with Masterworks.
Step 2: Speak with an art investing specialist
After completing Masterworks' quick form, a knowledgeable and friendly member of their team will contact you to talk about your investing goals and guide you through the next steps of applying and getting approved for a membership.
Step 3: Get approved and fund your account
After being approved (most people are approved for trading, so you shouldn't have to sweat it out too long), you will need to link your bank account to your trading account in order to fund it. Once all of this is completed, you are all set to invest in shares of artworks from your favorite artists. Welcome to the world of fine art investing!
*Past price trends are not indicative of future price trends and are not intended to be a proxy for historical or projected future performance of any specific artwork or Masterworks shares. Additionally, note that all investments may involve risks.
The information provided on this page is for educational purposes only and is not intended as investment advice.
This article is sponsored by Masterworks. For more information, see Masterworks' important disclosures at: Masterworks.com/cd.