Every Starbucks in the U.S. Is Closed This Afternoon. Here's Why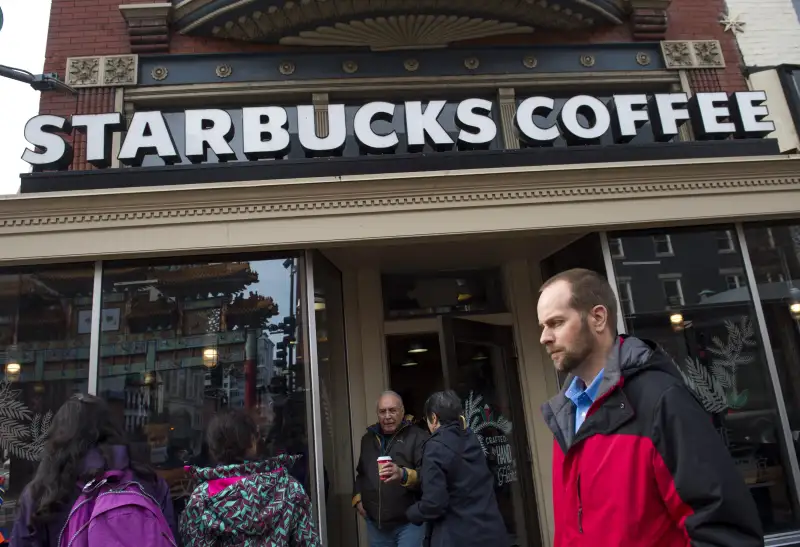 SAUL LOEB—AFP/Getty Images
There's a reason why you won't be able to get your afternoon pick-me-up from Starbucks on Tuesday.
But why are Starbucks closed on Tuesday, May 29? Starbucks said it is shutting down all its U.S. locations — more than 8,000 stores across the country — in the afternoon for a company-wide racial bias education day. It is unclear exactly how long the training will last, but nearly 175,000 employees will participate in the diversity training program — a first step, the company said, in addressing issues of racial bias among its workforce after a high-profile incident in Philadelphia last month prompted massive backlash and public outcry.
Starbucks' employees will participate in the racial bias program that will include videos of top executives and board members speaking to the importance of diversity and improving as a company. The program will also have employees reflect on their experiences in a workbook, and watch a video that features Common, an Academy Award-winning rapper and artist.
While it's unclear exactly how the program and initiatives that follow will change the company's workforce, Starbucks executives and spokespeople have said it is committed to addressing the issue head-on with more initiatives to come.
"We know that one day of training will not stop bias or solve racism," a company spokesperson told Money in an email. "These are hard, complex questions and this is a step in a long-term effort."
Last month, a white store manager at a Philadelphia-based Starbucks location called the police on two black men who were sitting in the store and had not yet purchased anything. Those two men, Donte Robinson and Rashon Nelson, were sitting in the store for several minutes waiting for a business meeting with a third person when they were arrested and removed from the store. Robinson and Nelson settled with the city and received a symbolic $1 each, with the promise from local officials to set up a $200,000 scholarship program for young entrepreneurs.
The high-profile incident prompted the company to create the diversity training day that involves shutting down many Starbucks location for the afternoon of May 29, as well as enact several policy changes. One of those changes is that Starbucks will allow people who have not purchased any beverages or food items from the store to use its bathrooms and sit inside. Social scientists have said these kinds of systematic and structural changes can help make lasting changes and ensure similar instances of racial bias seldom occur at the retail coffee chain.
Customers who are disappointed with the afternoon closures on May 29 should fret not. There are plenty of other coffee shops to choose from.