How to Work in Retirement and Still Have Fun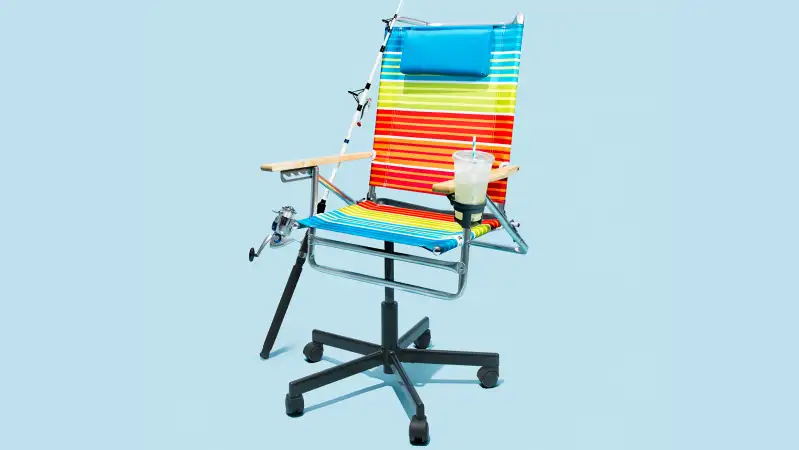 Just because you retire doesn't mean you have to stop working. In fact, if you want to earn a paycheck after finishing up your career, you've got company: Two-thirds of workers 50 and older say their ideal retirement includes part-time work, according to a Merrill Lynch Age Wave survey.
No wonder. Working in retirement can keep you connected with a social network, give you new challenges to tackle, and—oh, yes—earn you some dough. Even a small salary may be enough to delay taking Social Security, and for each year after age 62 that you can hold off collecting you'll get a bump in monthly benefits.
The trick is finding the right work. You want something that's rewarding but not draining. You want to keep busy, but you also want a flexible schedule—part-time work or short-term projects. In other words, you want a retirement that still has room for fun.
So where is the work that fits the bill? Try these avenues:
Draw on Your Expertise
To stay in your longtime field, parlay your experience into a consulting gig. A natural starting point is your preretirement employer, says Nancy Collamer, a career coach and the author of Second-Act Careers. Still on the job? About six months before you'd like to retire, talk to your manager about picking up part-time work or focusing on special projects.
Should that company not be an option, the easiest way to land work is to have someone else do it for you. You're more in demand than you might think. "Baby boomers are flying out the door," says Jennifer Spicher, a vice president at staffing firm Kelly Services. "Clients are clamoring for solutions to retain experienced workers."
Kelly, for one, places older workers in what are usually two- to three-month assignments; skills most in demand are in finance, accounting, marketing, and engineering. Other organizations connecting veteran professionals with temporary and part-time jobs include Patina Solutions, YourEncore, and RetiredBrains.
Part of what makes you attractive to companies is what makes this work attractive to you: no expectations of a long-term commitment. Pay typically is near the hourly equivalent of a staff salary, minus the benefits. A chemist, for example, could make between $95 to $125 an hour, says Christopher Peck, a vice president at YourEncore, which specializes in science and technology jobs.
Other staffing organizations target nonprofits. ReServe, for one, matches professionals 55-plus in 10 cities with part-time work. To find similar operations, check out this list from Encore.org. Be prepared for a lower-than-corporate pay scale, though.
Indulge Your Passions
Now might be the time to build on interests that have little to do with your prior career. One fertile area is specialized retail: Are you an oenophile? Work at a wine store. A golf nut? Go to the pro shop. The pay may not be great, but hours are usually flexible, and you have the chance to share your enthusiasm with customers.
Finding such work isn't as easy as dropping a résumé at a national chain, warns Blake Nations, CEO of the newly launched Over50JobBoard.com. Start with a few local stores, beginning with the places you frequent already, and talk to the manager in person.
If you love the outdoors and travel, visit job site CoolWorks.com's Older and Bolder section, which lists retiree-friendly temporary jobs at national parks, lodges, and resorts. Wineries, museums, and historical sites also offer seasonal jobs as tour guides. Pay is generally $8 to $20 an hour.
Read More: Retiring? Redefine Yourself.
Get Personal
To really leave the office behind, try your hand at personal services. Maybe you don't want to own a pet but you'd like to have one part-time. At Fetch! Pet Care, a national pet-sitting and dog-walking chain, you can earn 50% of what clients pay. Care.com and SitterCity aggregate pet sitting, babysitting, and tutoring gigs. At those sites you create a profile, include your desired work schedule, and get matched with jobs. Pay ranges from $10 to $20 an hour.
Seniors are even becoming part of the sharing economy. In July, AARP announced a partnership with ride-sharing service Uber to recruit older drivers. Uber reports that about 25% of drivers, who make about $20 an hour on average, are over 50.
Read Next: Why It's Risky to Plan to Work in Retirement