Why Slacking Off Is Good for Your (Short-term) Job Security
Money is not a client of any investment adviser featured on this page. The information provided on this page is for educational purposes only and is not intended as investment advice. Money does not offer advisory services.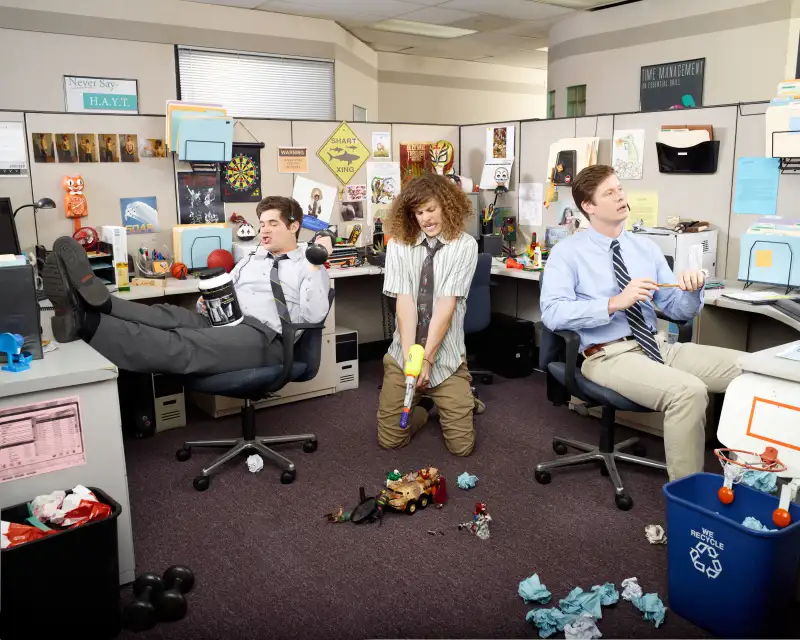 courtesy of Comedy Central
If you're reading this story while on coffee break, take your time. Take another sip. Linger over the words. Why be in a rush to get back to work?
A new government report released Wednesday showed that in the first quarter, overall productivity in the business sector fell by 3.2%, a much bigger drop than was initially thought. In fact, this marked the worst slide in productivity since the global financial crisis in 2008, when companies began laying off workers in droves, eventually doubling the nation's unemployment rate.
This time, however, a collective slack off may be just what the job market needs — at least in the short run.
Actually, a substantial body of academic research shows that over long periods of time, rising productivity leads to job creation, not destruction. In fact, a McKinsey & Co. report found that in all but one 10-year rolling period since 1929, the U.S. economy witnessed both rising productivity and rising employment. This makes sense: Over time, rising productivity helps expand output and profits, which grows the economy, which creates more demand, which eventually leads to the need to higher more workers.
But there are times when this virtuous cycle gets broken. For instance, in the financial crisis. Since then, the recovery has been so slow to pick up that companies could get by without hiring and simply squeezing more work out of their existing employees. This explains why even in a soft economy, companies in the S&P 500 index are posting record high profits.
But demand in this economy, while still soft, has picked up lately, as seen here by the ISM Purchasing Managers Index, which captures (among other things) the pace of new orders:
ISM Purchasing Managers Index data by YCharts
To meet this growing demand, companies have been boosting factory output, even as the average productivity of U.S. workers has slumped lately.
US Industrial Production Index data by YCharts
The result: Employers have been forced to add to their payrolls, albeit incrementally, for fear of losing out on this new business.
US Change in Nonfarm Payrolls data by YCharts
This reflects a nuance in the relationship between productivity and employment that was captured in a paper written a while back by economist Carl Walsh for the Federal Reserve Bank of San Francisco. In that report, titled The Productivity and Jobs Connection: The Long and the Short Run of It, Walsh writes that while higher productivity is correlated with job creation in the long run, the short run be an entirely different story:
And right now, with productivity not just unchanged but falling, it looks like employers are going to need to start filling some empty cubicles to catch up.