The World Series Is Making People in Cleveland Pay $100 Just to Park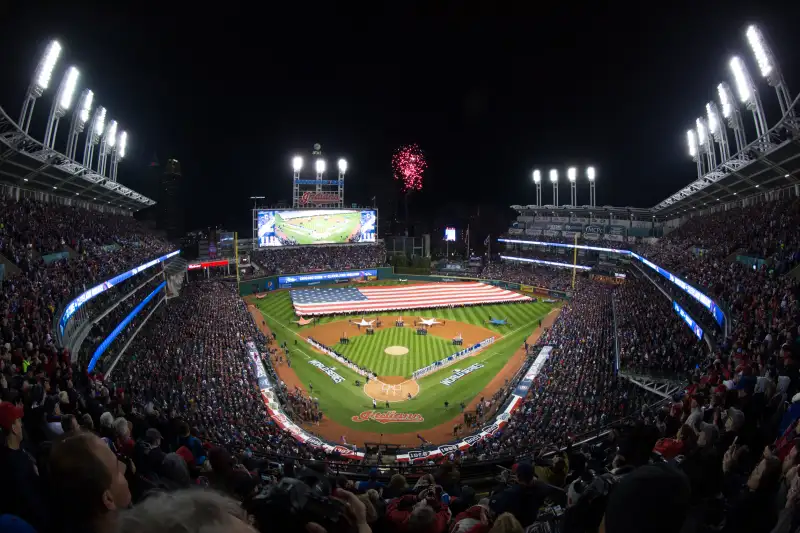 Icon Sportswire—Icon Sportswire/Getty Images
Cleveland sports fans scored a double victory yesterday, but local wallets were the clear loser.
Tickets to the World Series between the Chicago Cubs and the Cleveland Indians were already insane (more than $6,000 apiece!), but even Clevelanders who weren't baseball fans were stuck with World Series inflation: downtown parking garages near were charging as much as $100 the day of the opening game against the Chicago Cubs — a higher price than they charged during the Republican National Convention this summer, Cleveland.com reports.
For parking garage operators, Tuesday was a big payday: Not only was it game one of the World Series, but it also was the first game of the season for the NBA's Cleveland Cavaliers.
While local news reported that most parking facilities increased their rates modestly, some operators took advantage of the higher demand in a big way, with "special event" parking available for a cool $100 at one garage near the ballpark. Another was charging an almost-as-bad $80, although they at least threw some school spirit in there with a "Thank You! Cavs 2016 Champions" sign next to the smaller sign with the game-day price.
Although those sticker-shock prices were outliers, most parking facilities closest to the games charged $50, and even those a few blocks' walk away were charging $30.