You Can Make Thousands of Dollars Online With This Browser Extension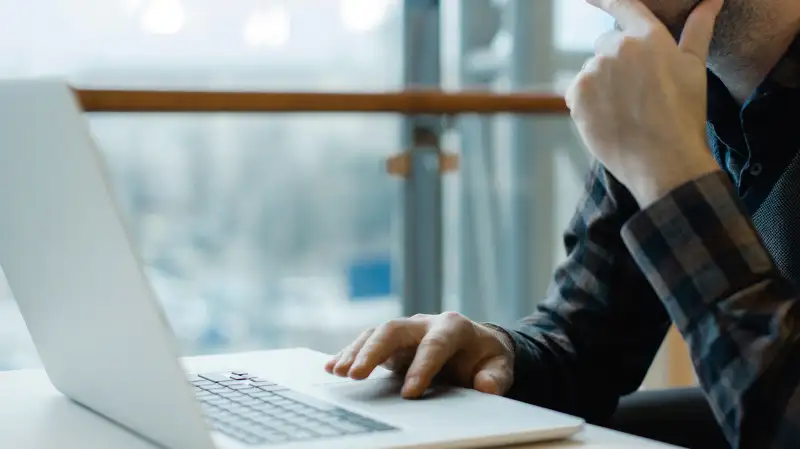 Mike Naab says earned $13,000 online last year thanks in part to a browser extension called Turkopticon.
Naab, who runs the advice site TopMoneyHabits.com, made the extra cash by using Amazon's Mechanical Turk. The platform hooks up gig-seekers without people or companies who need help with small tasks. Naab says the browser extension let him review and rank requestors, helping to weed out the ones who don't pay or habitually reject users after they've already done the work.
A good chunk of Naab's income came from taking quick and easy online surveys. That might sound like the wind-up to a scam pitch, but it's really a legit way to make money. Academic researchers, market research companies and others are always hungry for data about average Americans' likes, dislikes and habits. While you shouldn't expect it to be your main gig, experts say it's possible to pocket some extra cash if you're diligent.
While Naab stuck to Mechnical Turk, other platforms will also connect you with online surveyors. Donna Freedman, author of the financial-advice book, Your Playbook for Tough Times, suggests companies like Harris Polls, ZoomPanel and Pinecone Research for people looking for survey-taking gigs.
That said, there are some rules of the road you'll need to know.
Don't give out personal or financial information. Avoid survey sites that want a lot of personal information, such as your Social Security number — these are likely to be scams set up to collect data for identity theft. "Start a new e-mail address just for the surveys, and never give out bank info," Freedman advises. Legitimate survey companies generally pay via PayPal, gift cards or checks.
Don't pay to play. Stay away from any unsolicited calls or emails asking you to take part in surveys — they're likely to be scams, the pros warn — and don't engage with any company that contacts you with the promise of survey gigs, then wants you to pay them.
Make sure they're going to pay real money. Even if it's only 50 cents a pop, you want to be earning actual money for your opinions. Some online platforms pay in rewards points or similar that have to be cashed in for merchandise at (often inflated) prices.
Know what you're getting into. Survey-taking experts warn that it's important to know how long of a time commitment a particular survey will take ahead of time, so you can decide if the rate is worth your time. "A survey may take five minutes or it may take a few hours. They will usually tell you how long it is expected to complete," says Michelle Schroeder-Gardner, who runs the site MakingSenseofCents.com.
Keep an open mind. While some survey conductors are looking for a particular geographic or demographic segment of the population, there's an almost limitless demand out there for consumer feedback, Freedman says.
"There's a survey for just about everything out there, and some you might never have considered," she says. You could find yourself answering questions for a company doing research on how to package their new product, or be part of a data set in a university grad student's research project.
Expect to do a lot of them. Experts like Naab warn that it's unrealistic to expect to make more than a dollar or so per survey; companies that promise $10 or $20 are more likely to be scams. Think of yourself like a factory owner; if you're making a low-margin product, you need to crank them out at a rapid rate. Volume can make low-margin production worthwhile; similarly, earning a few pennies at a crack is only sustainable if you can do tasks in quantity.
Keep your expectations realistic. "You almost certainly won't earn a living wage doing this," Freedman says. But for people with lots of time and little cash to spare, providing your opinion for a few bucks and free products could be worth the trade-off. "I was paid to cook a taco dinner, use a new kind of mop, try a new variety of chocolate-chip cookie, use a new shampoo and join an online focus group about doughnuts," she says.
Be flexible. While you can work from home, doing surveys on your computer, Freedman said she's also made money from participating in in-person focus groups. And be available when they need you; Naab says most Mechanical Turk survey requests tend to pop up on weekdays during regular business hours, and (because so many come from universities) at times when the school year is in session.