It's Been the Best Year Ever for Sales in These 3 Industries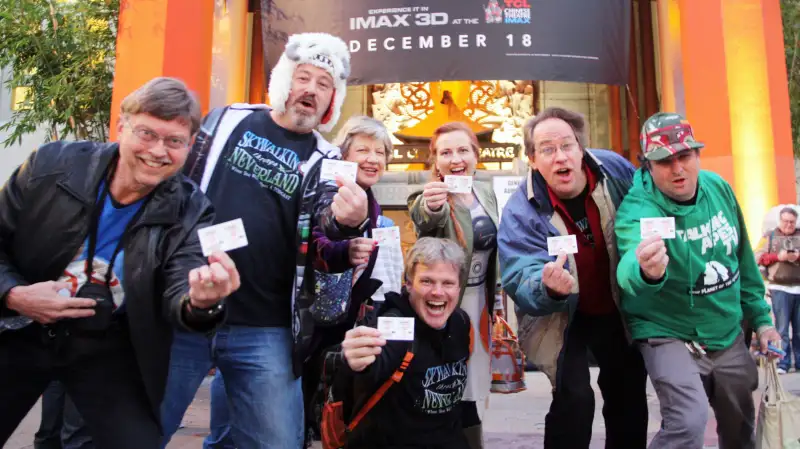 While the final numbers won't be in for a few more days, it's clear that 2015 has been a record-breaking year in terms of sales for certain industries. Here are three categories that had a particularly stellar 2015.
Movies
By the middle of 2015, observers were already noting that the year was on pace to be the biggest year ever at the box office, what with strong performances from blockbuster sequels like "Furious 7," "Avengers: Age of Ultron," and "Jurassic World," as well as a few completely original hits, like "Inside Out." As the year comes to a close, the box office is all about another epic sequel, "Star Wars: The Force Awakens," which has broken record upon record for sales, including crossing the $1 billion mark in just 12 days.
As the New York Times reported, when the final numbers come in, domestic ticket sales are expected to top $11 billion for all of 2015, which would trump the previous record of $10.9 billion in 2013.
Cars
Through November, auto sales in the U.S. were up 1.4% compared with the same period a year ago. So long as the pace keeps up in December, 18.55 million cars will be sold in 2015, clinching the title for biggest year ever and easily trumping the previous record, 17.35 million in 2000.
Cheap gas, low unemployment, and confidence in the economy have helped auto sales, but the biggest factor of all in rising sales is probably the fact that cars on the road have never been older—11.5 years old, according to a mid-year estimate. In other words, after putting off car shopping for years, people have simply been overdue to pick up a new set of wheels.
Read Next: Amazon Just Had It's Most Successful Holiday Season Ever
Online Shopping
The fact that e-retail sales will hit a record in 2015 should come as no surprise whatsoever—because a new record is broken every year. As Census data shows, e-commerce sales have grown steadily in terms of both dollars spent and as a percentage of overall retail sales year after year, for the past decade.
Even so, the rate of e-retail's growth is amazing. Total web sales in the U.S. were $300 billion in 2014, a rise of 15% over 2013. By most accounts, e-retail is expected to grow another 14% to 15% in year, meaning the total for 2015 would be around $350 billion—and perhaps much higher. In 2008, e-commerce sales represented around 3% of total retail sales. That figure is up over 7% today, and one projection calls for it to reach about 10% by 2019.