2016 Trump Victory Newspapers Could Become Valuable Collectibles
The stunning upset of Donald Trump over Hillary Clinton in the 2016 presidential race has been described in many colorful ways.
House Speaker Paul Ryan, who has waffled in his support for Trump, called it the most "incredible political feat". Nationalist KKK leader David Duke said the election was "one of the most exciting nights of my life," noting that "our people have played a HUGE role in electing Trump!"
On the other hand, the New Yorker editor David Remnick summed up Donald Trump's election as "nothing less than a tragedy for the American republic, a tragedy for the Constitution, and a triumph for the forces, at home and abroad, of nativism, authoritarianism, misogyny, and racism."
If there's anything people from opposite ends of the political spectrum can agree on, it's that the 2016 elections made history. And, as with many things historic, it's natural for people to want a piece of the big moment—perhaps with the idea that it'll be worth something in the future.
Read Next: Your Old iPod Could Be Worth $20,000
The Associated Press reported earlier this week that newspapers all over the country were planning on printing hundreds of thousands more copies than usual for Wednesday, in anticipation of a steep increase in demand. The Cleveland Plain Dealer and The Los Angeles Times, for instance, have tripled the normal number of papers sent into circulation in stores and kiosks.
The Wall Street Journal planned on a 50% increase in newsstand sales on Wednesday, while the Washington Post would "print several times our usual weekday single copy print for the election edition," communications manager Molly Gannon told Poynter. "We will also leave plates on one of the presses for this edition should there be a need to go back to press due to demand issues. This will enable us to get papers to market quickly."
It's not just newspaper publishers trying to earn some quick profits on this historic event. Entrepreneurs hoping to take advantage of the moment are also eager to cash in. Basic copies of today's Los Angeles Times and the Chicago Tribune are being listed on eBay at "Buy It Now" prices of $10, or even $19.95. Bidders for a copy of Wednesday's New York Times had pushed the price up to $8.50 with more than 9 hours to go in the auction. Another seller was asking a flat $50 for a bundle of today's USA Today, Wall Street Journal, and New York Times.
How Markets Around the World Reacted to a Trump Victory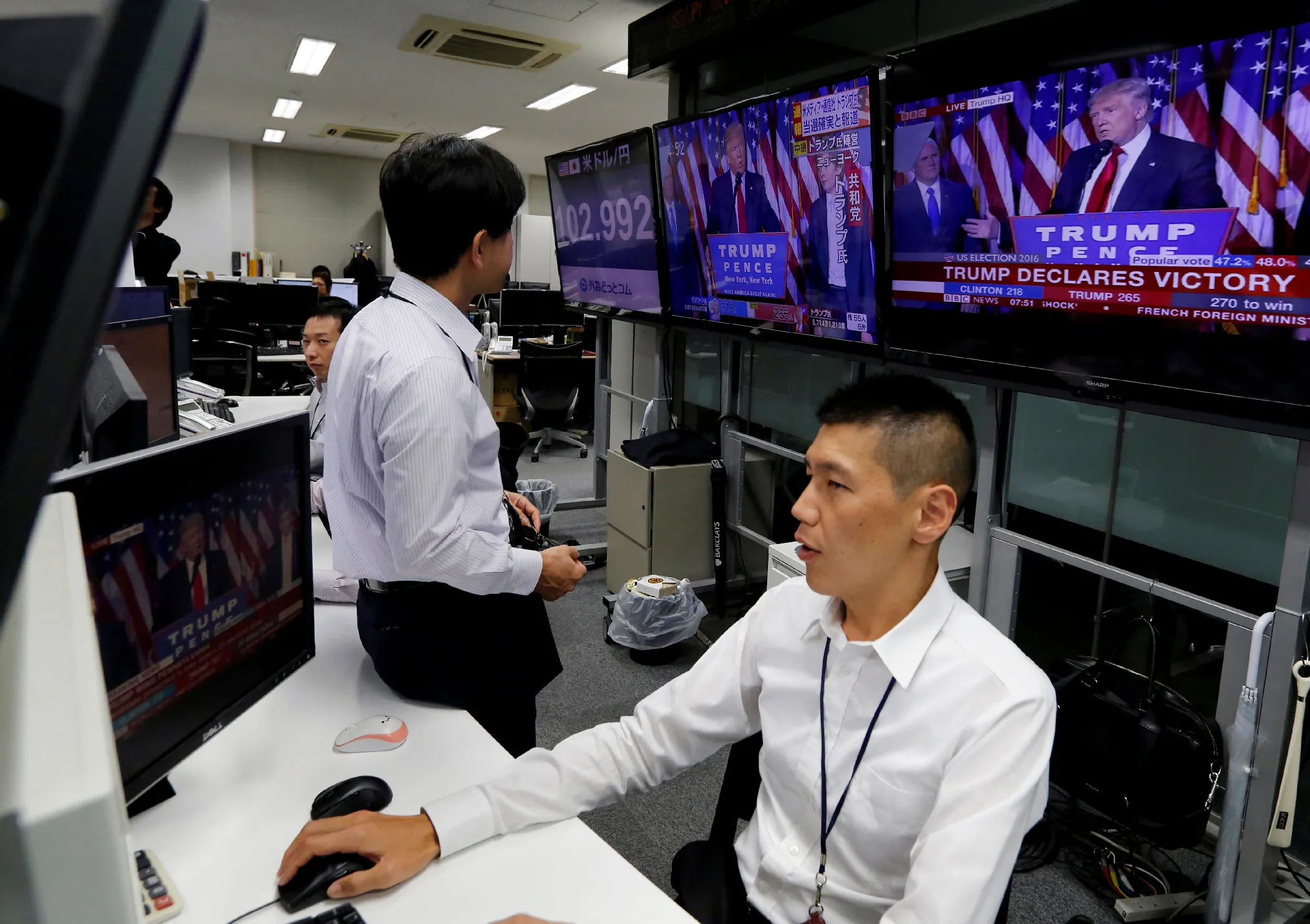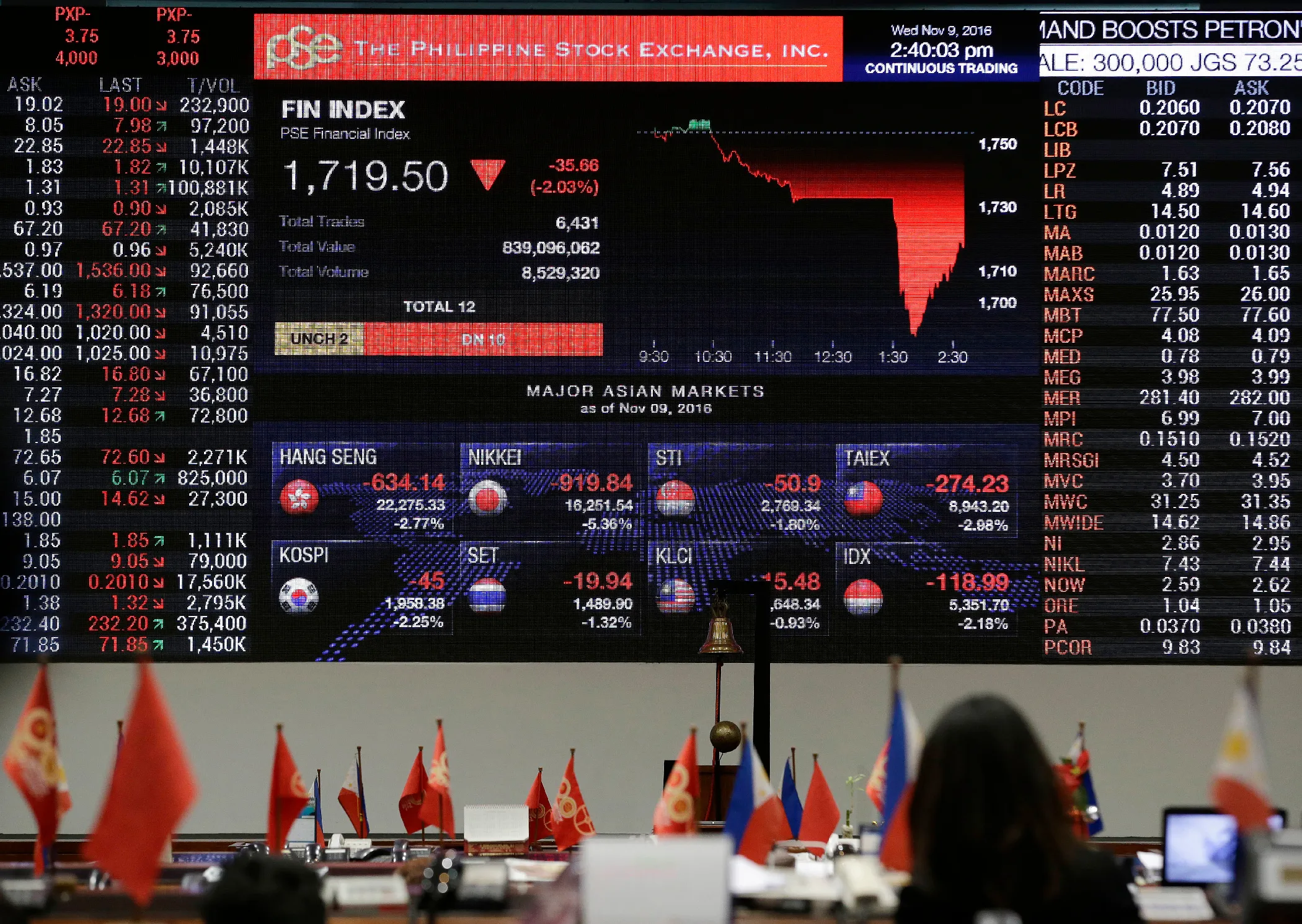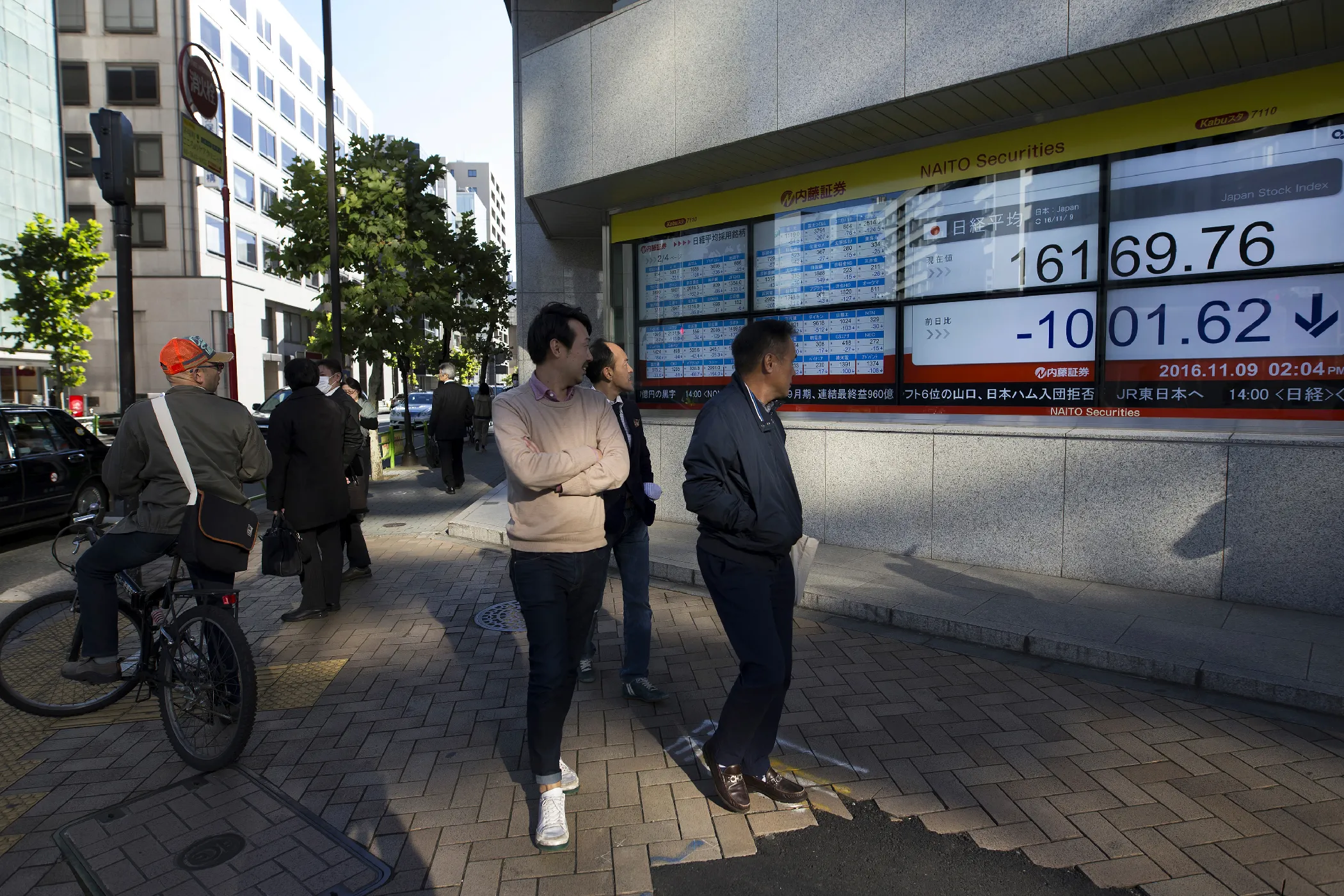 Tomohiro Ohsumi—Bloomberg via Getty Images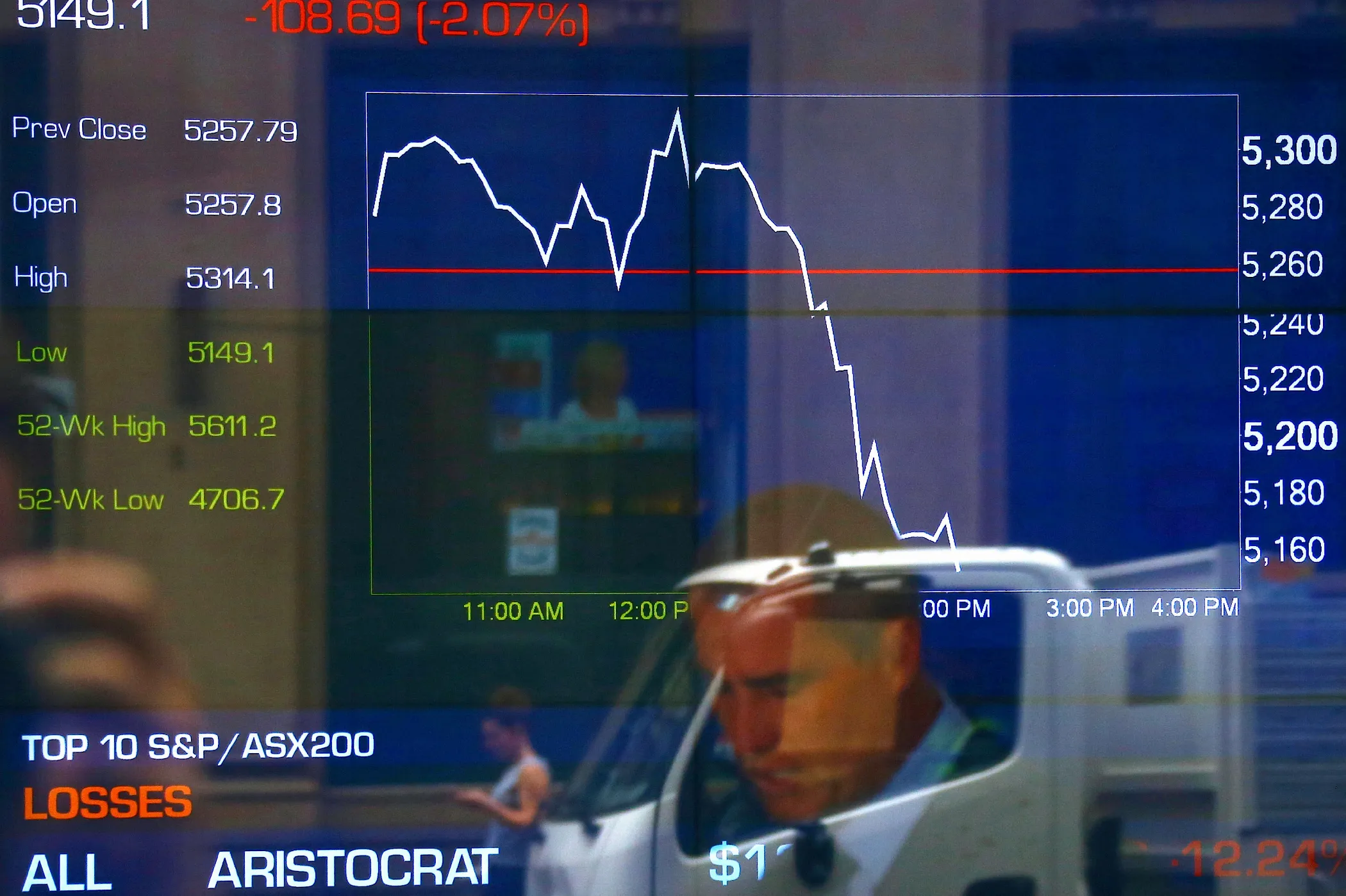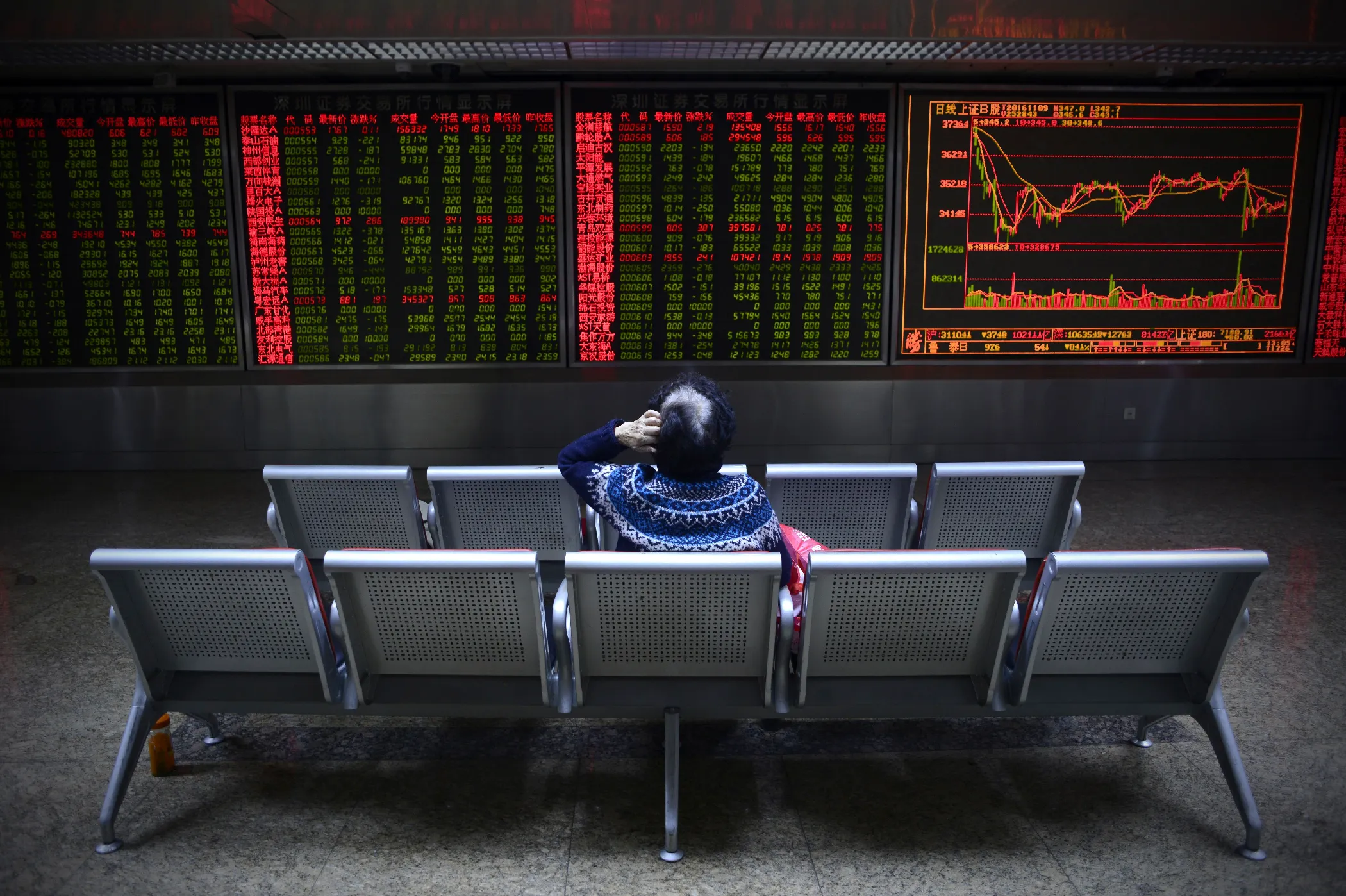 Wang Zhao—AFP/Getty Images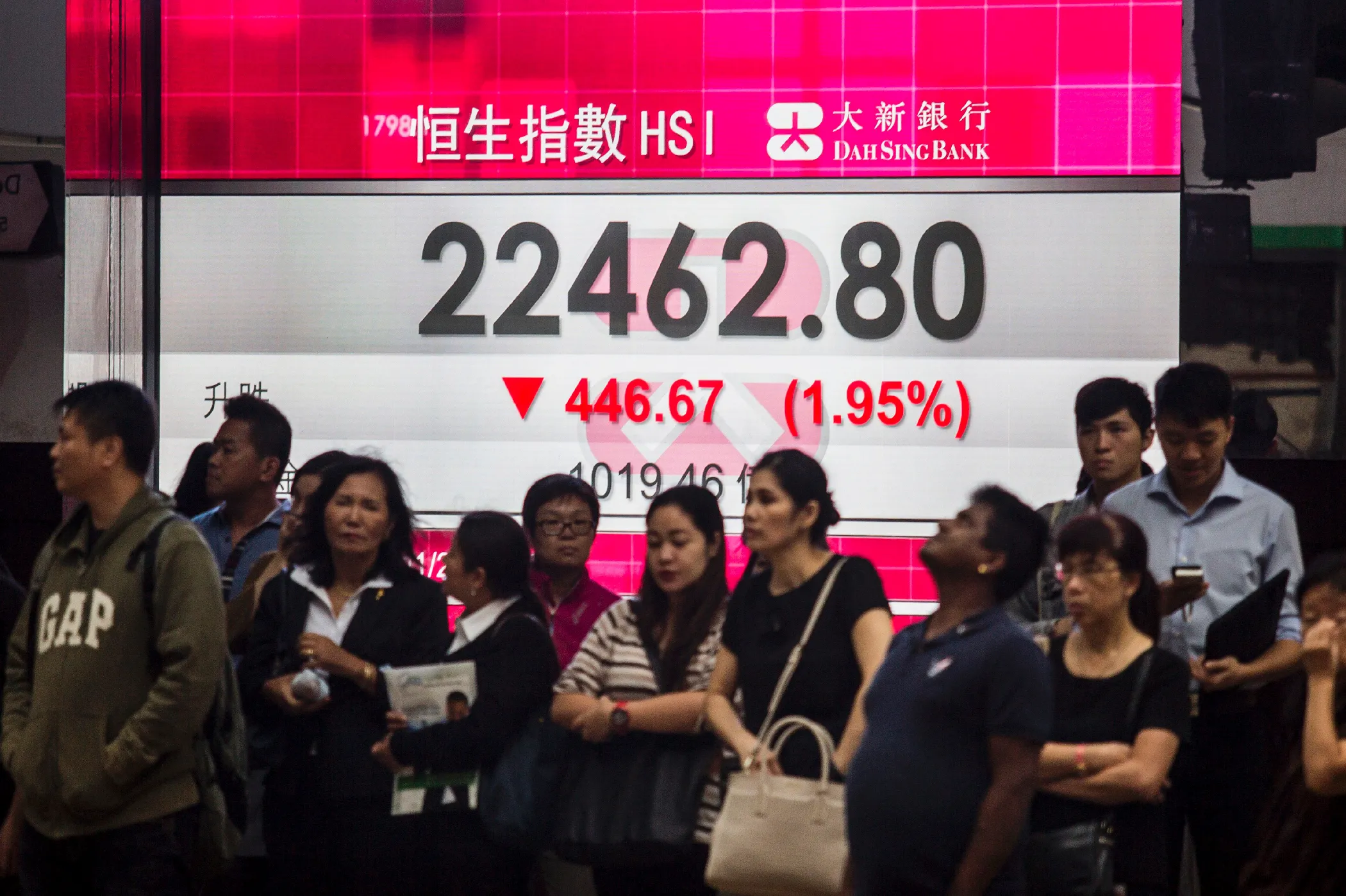 Isaac Lawrence—AFP/Getty Images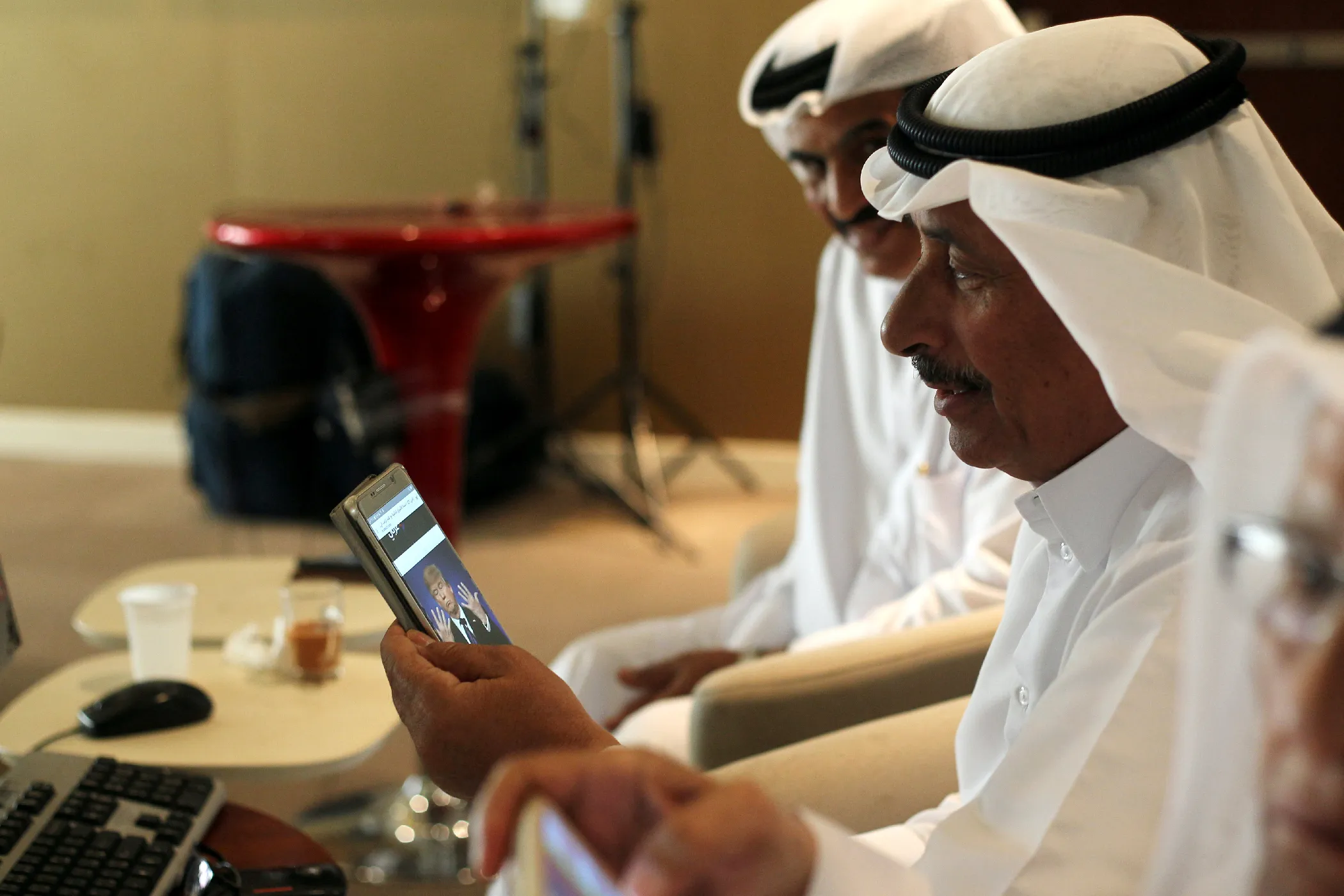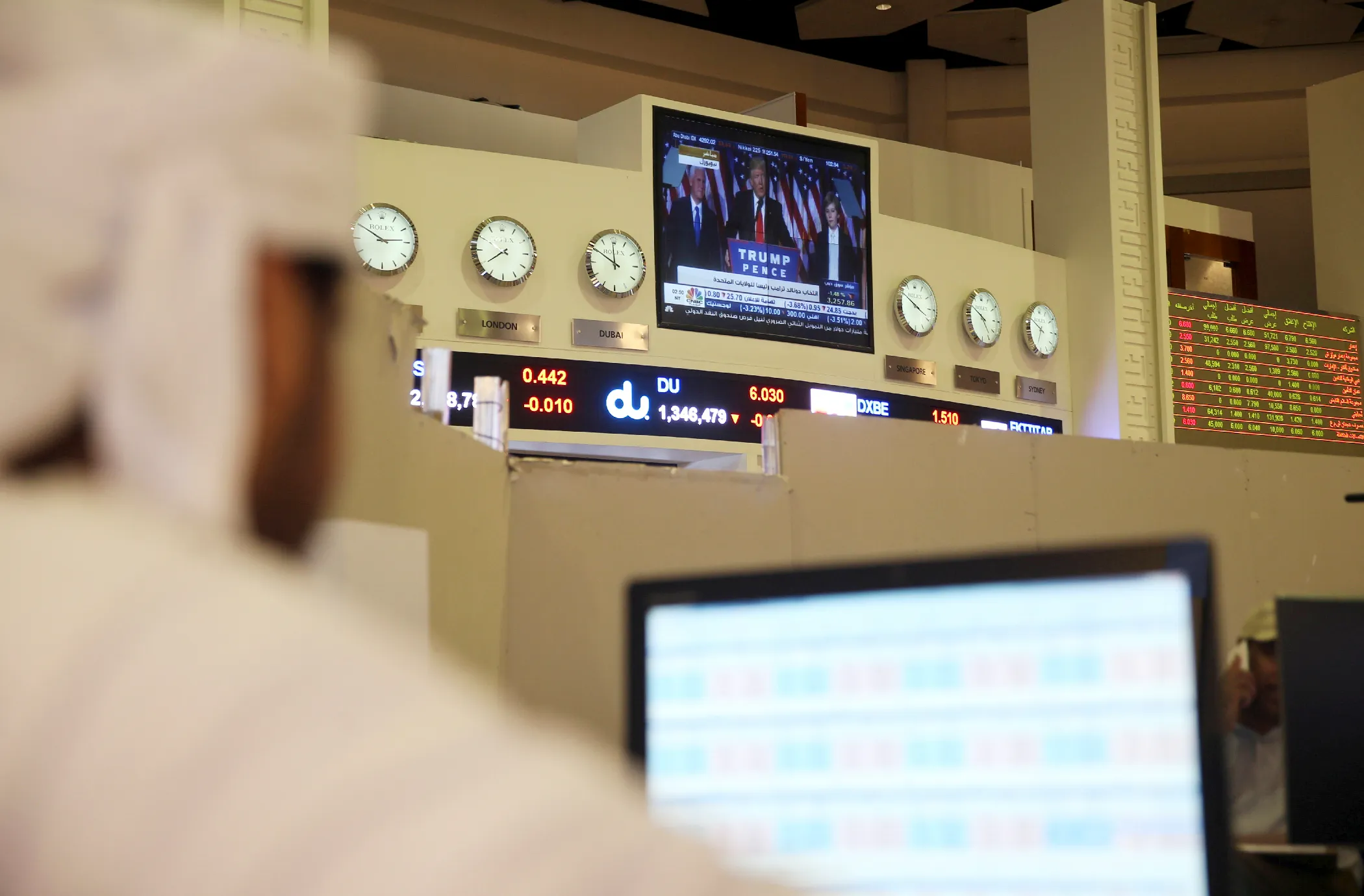 Ashraf Mohammad Mohammad Alam—Reuters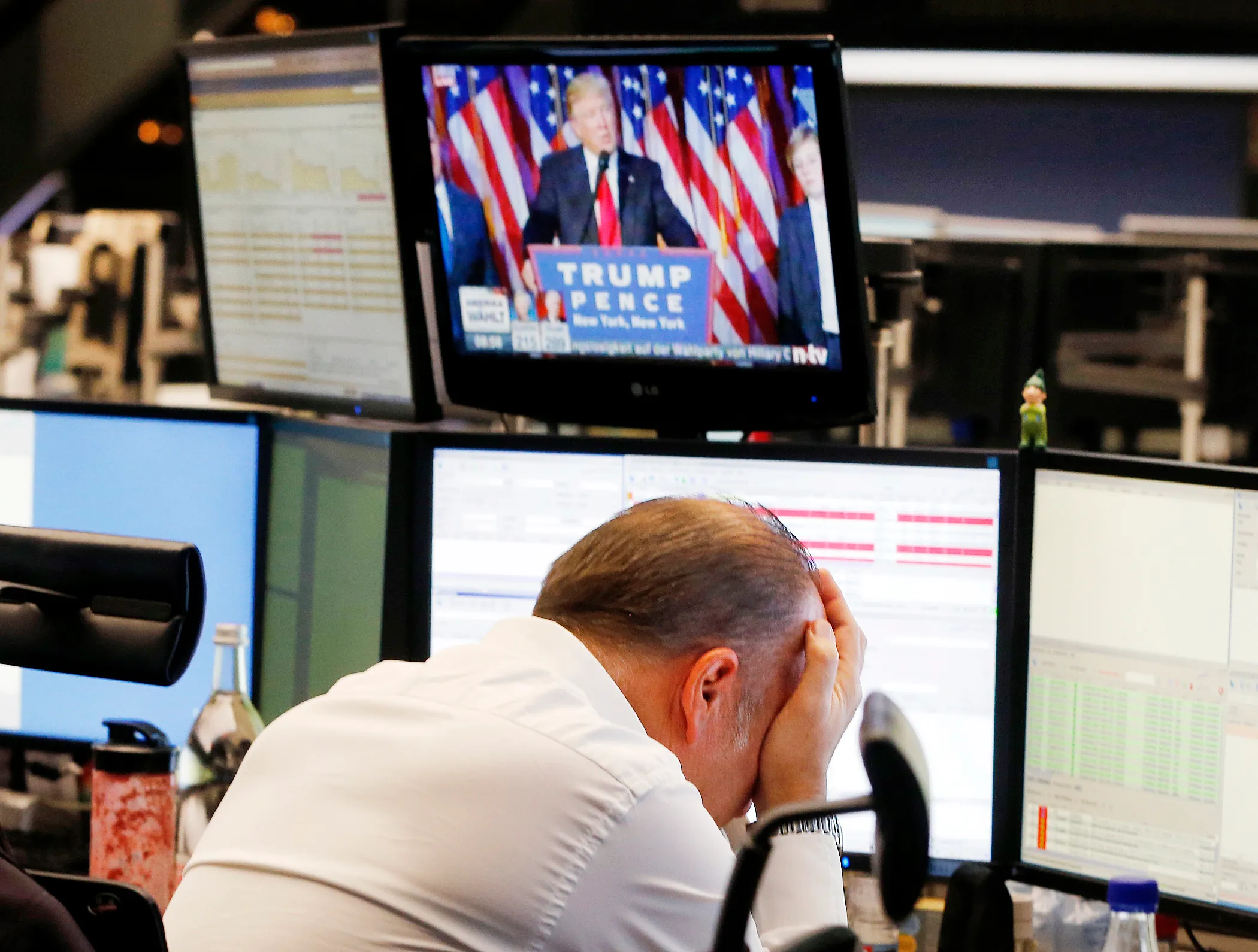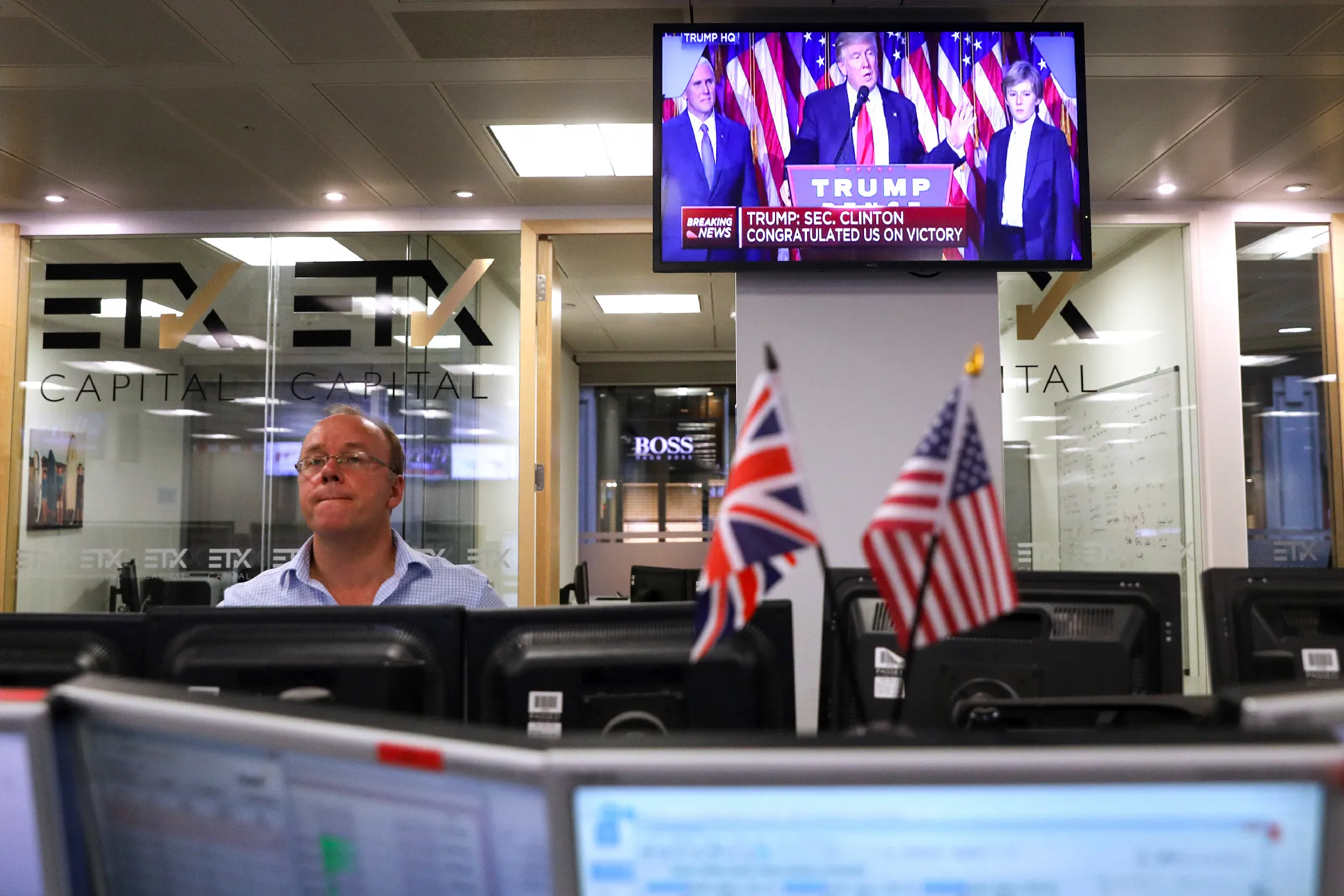 Chris Ratcliffe—Bloomberg via Getty Images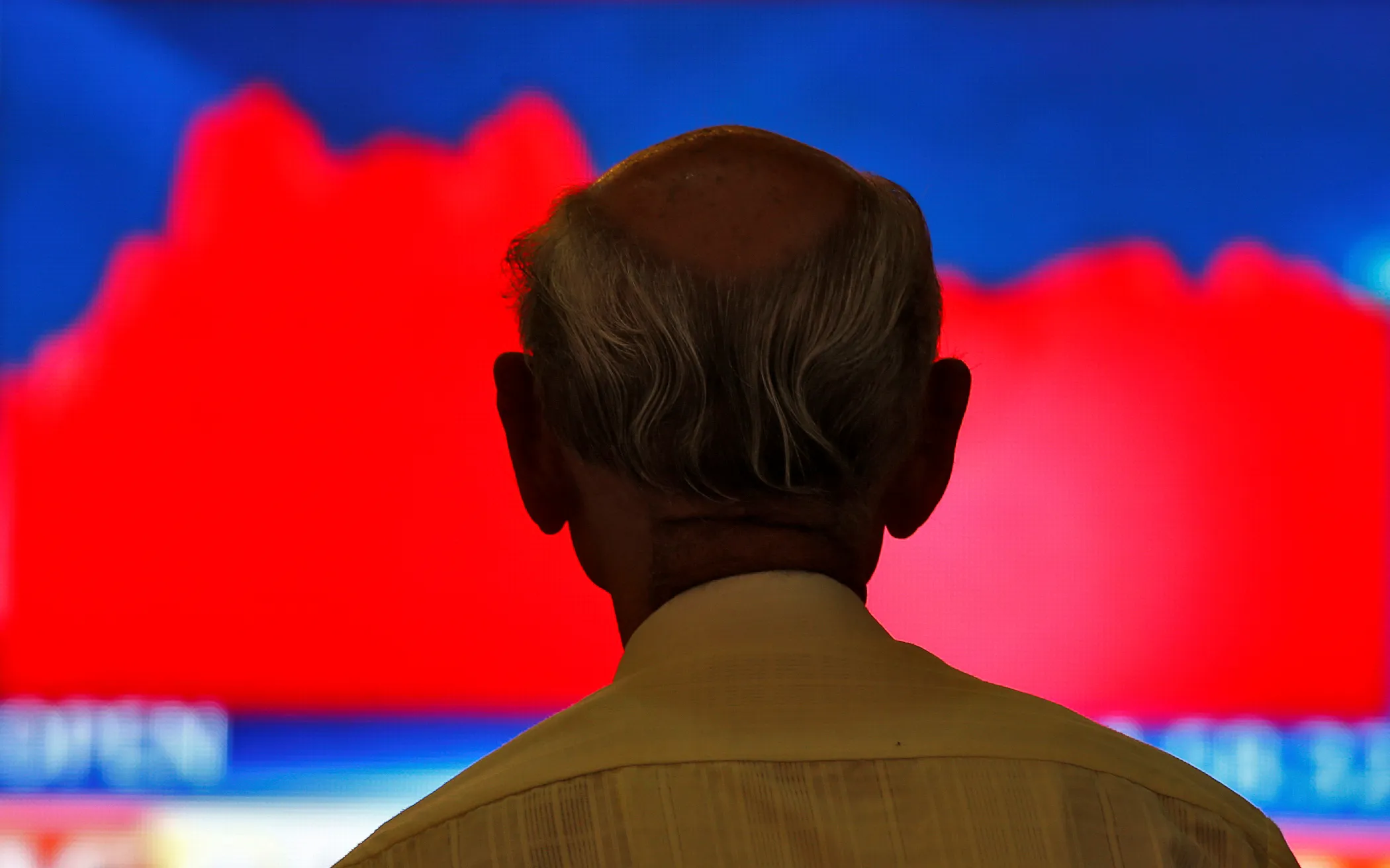 Beyond wanting to own a piece of history and, you know, perhaps even reading the news in print, one reason people may be interested in today's papers is that they could become collectibles that increase in value. There are dozens of newspapers commemorating the 2008 election of Barack Obama listed on eBay, typically with asking prices only for a few dollars—but sometimes much more. One copy of the November 5, 2008, Washington Post, with an "Obama Makes History" headlined and described as in "brand-new, unused, unopened, undamaged" condition, has an asking price of $275.
Poynter noted that Reagan-era Election Day newspapers in good condition are worth $30 to $45 today. It's also estimated that a copy of the infamously mistaken "Dewey Defeats Truman" paper from 1948 could be sold for $2,000 or more.