3 Smart Moves for Transferring to Another College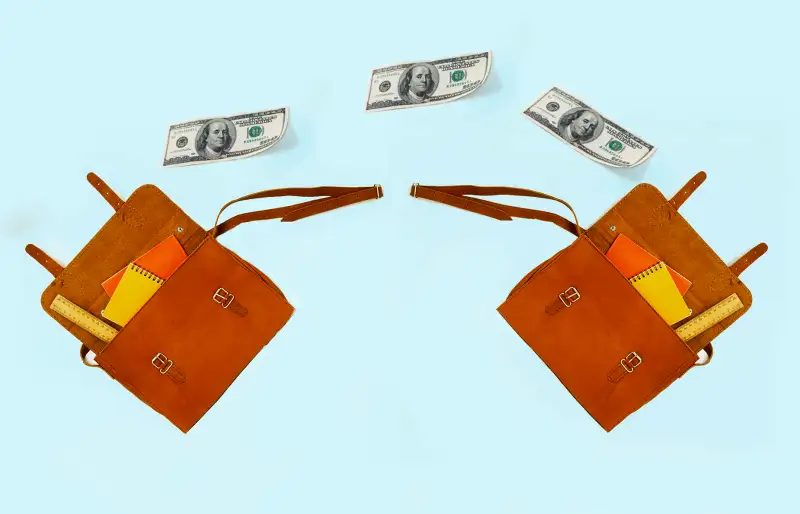 Stephen Oliver—Getty Images
Courtney Fitch began her college career at prestigious Smith College. But reputation doesn't necessarily translate to an ideal fit.
"While it is a great school, it was not the right place for me," says the now 26-year-old consultant. "I struggled academically."
It wasn't the end of the world, particularly from a financial standpoint. Fitch first transferred to a community college and ultimately to another four-year program. Not only did she save more than $130,000 over what she would have spent at Smith, but she made the most of her accumulating credits. "I was careful in my course selections to ensure the credit could be transferred," she says.
More than one in three students transfer schools during their college years, according to the National Student Clearinghouse Research Center. If you're thinking of joining them, here are three important things to keep in mind.
1. Get credit where it's due
One of the biggest considerations in transferring is determining how many of your course credits the new school will accept. The fewer credits that transfer, the longer it may take you to graduate and the more that college will ultimately cost you.
Even if your credits do transfer, however, ask whether they count toward the degree you have in mind. "If you're chasing an engineering degree, your math courses may transfer, but some institutions may require you to take algebra II or advanced calculus while you only took algebra I or basic calculus," says Adam Karren of Edusquared.com, a college planning website. "You still get credits, just the wrong ones."
That's one reason, Karren adds, that many students these days graduate with more total credits than they would have needed to earn their degrees, had they taken only the right courses.
More advice on how to get full credit when you transfer.
2. Ask about financial aid
Changing schools can also affect your financial aid. Start by checking the aid deadlines at any target schools, suggests Karen McCarthy, senior policy analyst at the National Association of Student Financial Aid Administrators. That's particularly important for aid that's specific to a particular school, which may be in limited supply.

NEWSLETTER: COLLEGE_PLANNERSign up for COLLEGE_PLANNER and more View Sample
In addition, be sure to let financial aid officers at your target schools know that you're a transfer student, not an incoming freshman. "Some have completely different processes in place" for transfers, McCarthy says.
More advice on how community college students can find scholarships for four-year schools.
3. Save on application fees
The cost of applying to transfer is a smaller financial consideration, but the tab can add up quickly if you're considering a lot of schools. (Duke University, for example, charges applicants $85.) If you aren't sure where you want to transfer, start by looking at schools without application fees; Niche.com, for example, has a list of more than 200 of them.
If a school that appeals to you charges an application fee, you can ask about a waiver. In Duke's case, the fee can be dropped if the applicant is eligible for a Pell grant or meets one of a number of other requirements, such as low family income.
Many colleges have fee waiver forms on their websites. If not, a quick call to the admissions office should get you the information you need.
For tools and advice for choosing the best college for you, whether you're looking at schools for the first time or planning to transfer, check out the new Money College Planner.