A Shocking Number of Americans Now Owe at Least $50,000 in Student Debt—and Many Aren't Paying It Down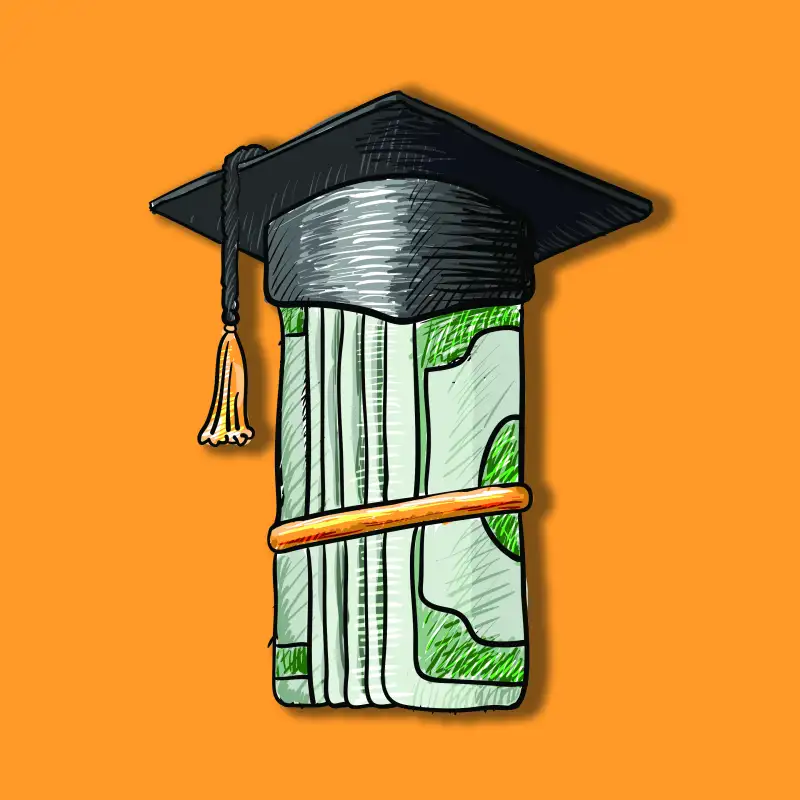 Many of the millions of student loan borrowers with unusually high balances aren't paying back their debts, a new analysis from researchers with the Brookings Institution shows. If you are one of the many Americans with unusually high student loan debt and need to save money, read our guide on refinancing student loans.
Of the more than 40 million Americans who have student debt, 5.9 million—about 14% of the total group—owe more than $50,000. That's nearly triple the percentage who owed that amount in 2000, and it's a share that's continuing to grow: Among one of the most recent cohorts, the group of borrowers who entered repayment in 2014, nearly 18% owed more than $50,000.
Jumbo student loans have grown more common in part because of rising college prices, as well as loan limit increases for graduate and parent borrowers. Repayment rates, meanwhile, have slowed, largely due to the availability of newer extended and income-driven repayment plans.
Even as a small share of the total pool, borrowers with jumbo balances have a disproportionate affect on the entire student loan portfolio. In total, this group holds a combined $790 billion in debt, slightly more than half of the $1.4 trillion in outstanding student loans. In other words, that 14% of borrowers owes the majority of student debt.
On the bright side, borrowers with massive amounts of debt are less likely to default on their loans. Defaults, defined as when a borrower is at least nine months behind on payments, predominately occur among borrowers with the lowest debt balances. But again, because jumbo student loan borrowers have so much collective debt, a small number of defaults affects a large sum of money; 30% of all dollars in default are held by borrowers with balances over $50,000.
And while defaults among high-balance borrowers are rare, so is paying down the debt. Large-balance borrowers overall are paying down their debts more slowly; for the first time, the authors found recent borrowers in the group actually owe more than their initial repayment amount. The median large-balance borrower from 2010 owes about 5% more on their debt now than when they left school.
Historically, borrowers with large debt balances were mostly graduate students—considered a safe lending bet because they tend to earn incomes high enough to pay off those loans. But today, the Brookings report finds, the individuals who have balances greater than $50,000 are increasingly adult undergraduate students, parents, and students attending for-profit colleges. The share of borrowers taking out more than $50,000 in parent loans increased from 6% to 16% between 2000 and 2014, while the share of borrowers with $50,000-plus balances who attended a for-profit graduate degree program increased from 5% to 15%.
That shift in borrower profile is problematic, the authors say, because neither group is as well equipped to repay its jumbo loans: Students at for-profit colleges have lower job market outcomes, and parents don't receive an earnings boost or job stability from their child's degree. Median earnings among borrowers with more than $50,000 haven't increased since 2000, and the share of borrowers not employed has ticked up slightly, to 15% from 12%.
"An increase in student debt alone shouldn't sound alarm bells," wrote Brookings senior fellow Adam Looney, one of the report's authors, in a summary of the paper.. "But debt that can't be repaid should—and the evidence suggests that more borrowers with large balances won't repay their debt anytime soon."