The 6 Jobs Everyone Will Want in 2040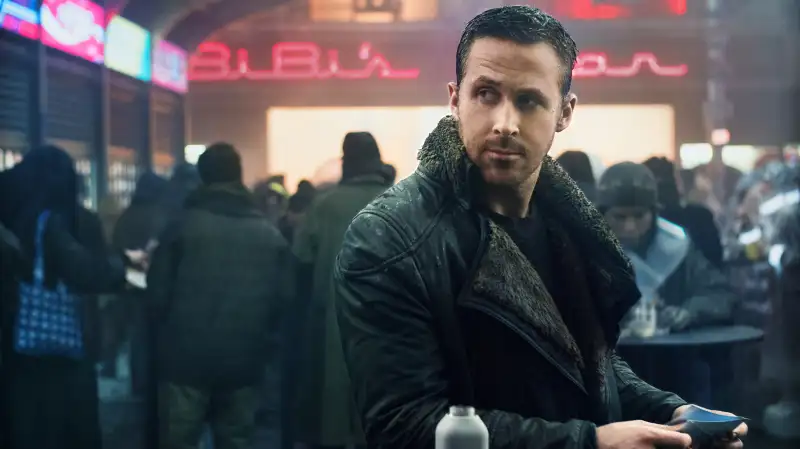 Stephen Vaughan/Warner Bros/Courtesy Everett Collection
If you're a new parent, or prone to abstract theorizing, you've probably spent some late nights wondering what the future holds for job seekers.
In 2040, the babies born today will be at the start of their careers. Will the job market they face look anything like now?
Maybe, maybe not. Automation has already eliminated millions of manufacturing, foodservice, and retail jobs, and there's little doubt it will eventually reshape every other industry.
Some good news: Research from Oxford University shows there are hundreds of roles that aren't going anywhere — like occupational therapy, choreography, environmental engineering, and mental health counseling, among others.
Some better news: While some jobs will disappear, loads more will be created.
In fact, according to a forecast from the Institute for the Future (IFTF), 85% of the jobs in 2030 haven't even been invented yet. Ten years after that, the workforce may be totally unrecognizable.
Here's what the hottest jobs of 2040 could look like.
Virtual Store Manager
More consumers are shopping online, but they still crave human connection.
In a Google survey, 61% of mobile users said they call a business before making online purchases. And 73% of consumers think online advertisements "should tell a unique story," according to a study from Adobe and Edelman Berland.
Amir Mashkoori, CEO and Co-founder of ISDI Digital University, doesn't expect that to change anytime soon.
"As the pace of technology accelerates, people are thinking about how to bring the basic things that machines don't have — the ability to think, smell, taste — into the consumer journey," he says. "In a digital world, you lose some of that capability."
In the future, brands will try to inject humanity into their digital spaces, with customer outreach and data-driven site design, says Steve Cadigan, co-founder of ISDI. Ironically, they'll need humans for that.
"The customer is now a set of eyeballs," he says. "The role of community manager, someone who engages and delight customers in a digital world the same way as the retail store manager, is going to explode."
Robot Mediator
Sure, robots are disrupting some industries. But in others, they're actually just making humans better at their jobs. The robots in Amazon's warehouses, which buzz around the company's fulfillment centers and help workers find and carry items, is a perfect example.
As robot-human partnerships become more common, complications will arise — and could create some surprising ancillary jobs. Some, like robot repair, already exist. Others, like robot counselor, do not.
"Despite fears of automation taking away jobs, the need for skilled humans to operate, utilize and advance technologies will remain unequivocally necessary," says Alan Stukalsky, Chief Digital Officer at the recruiting agency Randstad USA. "Perhaps AI therapists will be the next evolution in mental health professionals—helping workers cope with their non-human colleagues."
Robot Trainer
Machine learning, which uses algorithms to train computers to, say, make a Spotify playlist, was once a skill known by an elite few.
The programmers in those roles today are still some of the most sought-after professionals out there, but new technology has made becoming one more accessible.
Eventually, the algorithms that control these functions will become standardized, and the jobs tasked with interfacing with them could feasibly go to low-level workers, says Avi Flombaum, dean of the coding bootcamp Flatiron School.
"You don't need to understand a robot to program routines into a robot," he says. "As software becomes commoditized, I can see this becoming the entry level job of the future, like working with an Excel spreadsheet."
Drone Traffic Controller
In 2016, more than 670,000 drones were registered with the federal government.
With Amazon and Google testing ways to deliver packages by drone, corporate job openings in this field are an inevitability (future drone pilots are already enrolling at "Unmanned Vehicle" specialty schools). By 2040, they'll need be regulated by an air traffic system similar to what airplane pilots use, Flombaum predicts.
"The same way that air traffic controllers monitor planes, we're going to want someone coordinating, monitoring, and instructing drones," he says.
Augmented Reality Designer
Some industries, like marketing and retail, have already taped AR designers to create interactive experiences for consumers.
But soon, augmented reality — which combines computer-generated images with physical ones — will hit the mainstream. By 2040, the engineers, architects, and UX designers who work with this technology will be a hot commodity in the job market and they'll drive everything from job training to marketing billboards, according to Flombaum.
"Virtual reality and augmented reality is still very nascent, the job growth for the designers and programmers who create these experiences will be massive," he says.
Micro Gig Agents
As the gig economy expands, independent consultants will work alongside a growing number of independent contractors, says Christie Lindor, a management consultant and host of the MECE Muse Unplugged podcast.
Lindor calls these people "reinventionists" and "micro gig agents," and says they'll act like talent agents, tasked with helping freelancers find and market their projects.
"People will have contractual 'micro' projects of varying lengths of time instead of the full time, permanent jobs of today," she says. "A lot of people will need significant assistance navigating a new landscape."