A Majority of People Are Making This Costly Medicare Mistake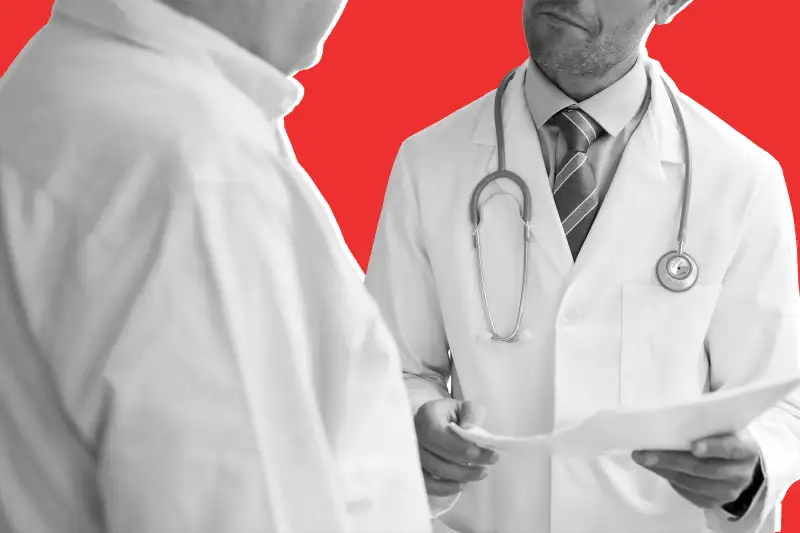 Science Photo Library—Getty Images
Medicare is complicated, so it's no surprise that nearly 75% of adults over age 50 say they wish they understood the coverage better, according to a recent survey by Nationwide Retirement Institute. What you don't know can cost you.
For example, 53% of older adults don't know that there's a cost associated with Medicare Part B, according to the survey of 1007 adults over age 50 with household incomes of at least $150,000. In fact, beneficiaries pay a monthly premium for Part B, which pays for outpatient services like doctors' visits. The standard Part B premium is $134 a month; those enrolling in Medicare for the first time in 2018 will pay this amount if their income is $85,000 or less for an individual and $170,000 or less for a couple. Those with incomes above this threshold will pay more. The annual Part B deductible is $183. (Part A, by contrast, is free on a monthly basis to most beneficiaries but does come with deductibles.)
Medicare beneficiaries who are on Social Security get their Part B premium deducted from their monthly benefit check. So before you retire, when you get the estimate of your monthly Social Security benefit from the Social Security Administration, it's important to mentally subtract your Part B premium from the total to understand what will really hit your account each month.
Another potentially costly mistake is believing that Medicare will cover your long-term care costs. Medicare covers nursing home care only for rehabilitation and other limited circumstances. It doesn't cover the kind of long-term care that most elderly Americans need, which is help with activities of daily living like bathing, dressing, and eating.
Medicaid does cover long-term care costs, but only for people who have spent down their money and meet strict asset and income criteria that vary by state. Some 42% of affluent older adults with children say they'd give away all their money to their kids so they can go on Medicaid, according to the Nationwide survey.
There are a couple of problems with this strategy. For starters, Medicaid has a five-year "look-back" period, where the government can scrutinize all of your financial transactions for 60 months leading up to your Medicaid application, and certain transactions can jeopardize your eligibility. Generally, the government will be paying particular attention to gifts made to anyone other than your spouse, including outright gifts and also sales of items for less than fair market value.
Secondly, you don't have the final say over your care when you go on Medicaid, and most retirees report a desire to maintain control over their circumstances. Giving away your assets is "the last thing you'd want," says John L. Carter, president of Nationwide Retirement Plans.
Bottom line? Understanding Medicare costs can help you make a more realistic retirement budget. Learn more about Medicare in the government's official handbook. The Medicare office is also on YouTube if you prefer to get your information that way.