A Men's Style Expert Offers 5 Tips for Buying an Affordable Suit That Doesn't Look Cheap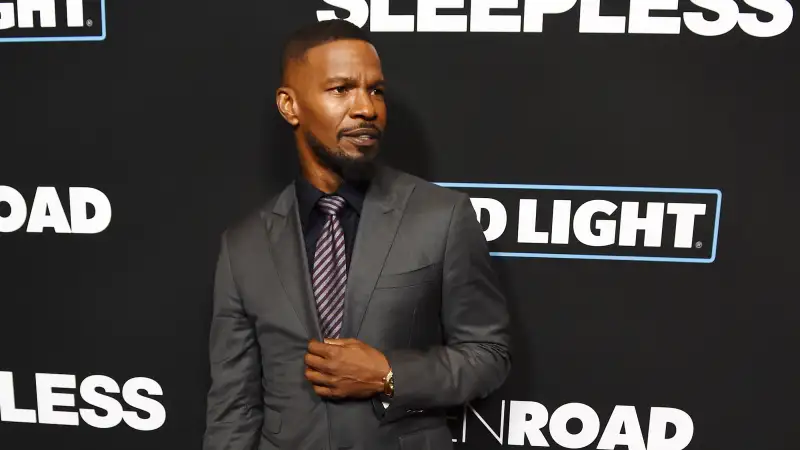 Amanda Edwards—WireImage/Getty Images
Even with workplace norms shifting rather rapidly these days, the old adage "dress the part" hasn't gone anywhere. When you project seriousness, you're taken more seriously. But how can you make the right impression with your suit, whether at a job interview or in your current office (or even out to a social event), without spending money like you've already reached the C-Suite? It's doable, but you should put in the right level of research and attention to details to make sure you don't screw it up. We talked to Max Berlinger, a men's style writer for GQ and The New York Times , to get expert advice on how to find the perfect inexpensive suit that you can wear just about anywhere.
Tailoring, tailoring, tailoring.
The most important part of any suit is how it fits you. "If you want a starter suit, just find a cheap one—Express, Armani Exchange, DKNY, Kenneth Cole, and Topman all have options in the $200-300 range—and take it to a tailor," Berlinger says. That last step is key no matter the price of the suit, he says, unless you happen to have model proportions (in which case, good for you). "Rip out a page from your favorite magazine and bring it in and show the tailor. Pictures are super-helpful." You might want to tell the tailor that you'd like a tapered pant leg (so it gets narrower toward the cuff), as that makes men appear taller and leaner, and helps achieve that Jon Hamm-on-a-red-carpet look. Prices for tailoring vary depending on what you're getting done and where, but you shouldn't be spending more than $60 on alterations for a suit jacket and pants.
Also: It's not the 1980s, so don't dress like it is. "Your suit is not supposed to be comfortable like your pajamas," he says. "In other words, snug is good. A well-fitted suit will give you that put-together image whether you're around coworkers or on a date. That likely means shelling out extra bucks for just the right tailoring, but it will make you look like you spent much more.
Consider the mid-budget suit.
If you're willing to shell out just a bit more money than what the above costs, you can do very well. "I think Suitsupply and J.Crew are great options and have basic starter suits for around $500 with better fabrics," Berlinger says. Started in 2000 and focused only on suiting using vertical integration, Suitsupply has become popular among younger men looking for smart, pragmatic, affordable suits with convenience (you can even design your own on the company's website). Suitsupply and some J. Crew locations offer in-house tailoring, too, though Berlinger says you'd also do fine taking your suit to a trusted local pro.
Pay attention to the details.
Fabric is often a dead giveaway of a really cheap suit. Synthetic fabrics like polyester are significantly cheaper than natural materials (you can find a synthetic suit for under $200), but they also get unattractively shiny with wear. "In a dream world, a tropical wool is ideal," Berlinger says, referring to a lightweight wool. "But you're unlikely to find that on the lower end of the price spectrum. I prefer flatter, matte fabrics simply because they are more versatile and won't stick out (for the wrong reasons)." Browse around to see what's out there. A blend of wool or cotton with some synthetic fabric would do the trick if possible.
Stick to basics.
If you're looking for a take-it-everywhere kind of suit, you should really only go with one of two colors: Buy a navy blue (Berlinger's favorite) or charcoal gray variety. Nothing black (which can make you look like a limo driver). Notched lapels are ideal as they're the most versatile, while peaked lapels are more formal, and shawl collars are for men who "who have a few suits," Berlinger says. The good news is that these kinds of standard suits are widely available, which means you can find the most wallet-friendly one at any given time.
Phone a friend.
"Lastly, bring a stylish friend—your best-dressed guy friend or a lady friend who is into fashion and reads all the magazines," Berlinger says. "Chances are you have someone like this in your life, and chances are they'll love to go shopping with you (buy them lunch!). It's good to have someone who likes to shop help you navigate and give you that boost when you're thinking of buying something that may feel outside of your comfort zone." There's nothing like a nice assist, especially when it's free.