Get Paid Before Payday Without Any Fees, New App Promises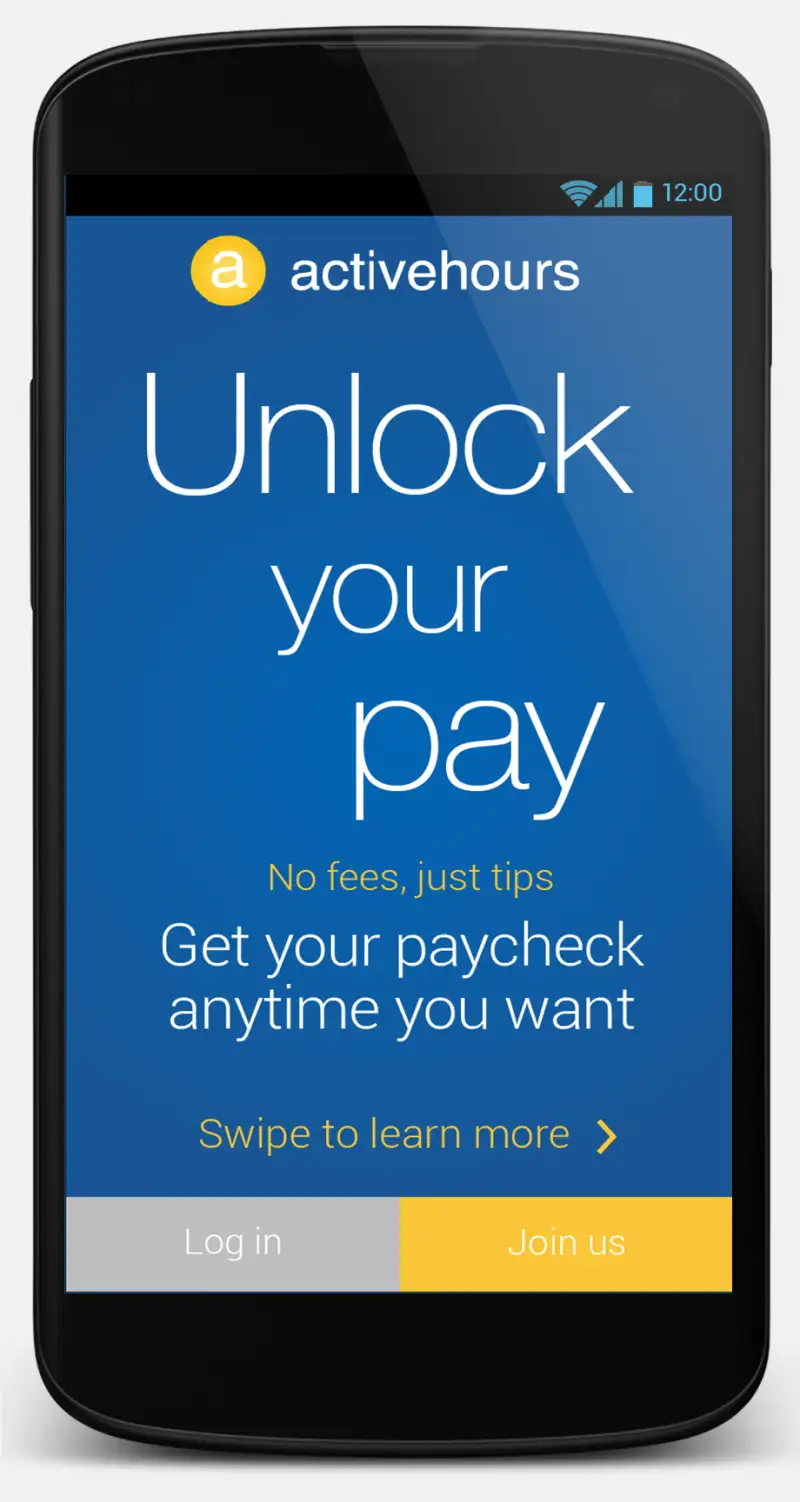 Payday lenders are often compared to loansharking operations. Critics say such lenders prey on people so desperately in need of quick cash that they unwittingly sign up for loans that wind up costing them absurdly high interest rates. According to Pew Charitable Trusts research from 2012, the typical payday loan borrower takes out eight short-term loans annually, with an average loan amount of $375 each, and over the course of a year pays $520 in interest.
These short-term loans are marketed as a means to hold one over until payday, but what happens too often is that the borrower is unable to pay back the loan in full when a paycheck arrives. The borrower then rolls over the original payday loan into a new one, complete with new fees, and each subsequent loan is even more difficult to pay off.
You can see how quickly and easily the debt can snowball. And you can see why payday loans are demonized—and mocked, as John Oliver just did hilariously on "Last Week Tonight":
You can also see why many people would be interested in an alternative that isn't as much of a rip-off. Payday loan alternatives have popped up occasionally, with better terms than the typical check-cashing operation. Now, Activehours, a startup in Palo Alto that just received $4.1 million in seed funding, is taking quite a different approach: Instead of offering a short-term loan, the app allows hourly employees to get paid right away for the hours they've already worked, regardless of the usual paycheck cycle.
What's more (and this is what really seems like the crazy part), Activehours charges no fees whatsoever. In lieu of fees, Activehours asks users to give a 100% voluntary tip of some sort as thanks for the service.
There may be more than one reason you're now thinking, "Huh?" On its FAQ page, Activehours explains that the service is available to anyone who gets paid hourly via direct deposit at a bank and keeps track of hours with an online timesheet. Once you're signed up, you can elect to get paid for some or all of the hours you've worked (minus taxes and deductions) as soon as you've worked them. In other words, if you want to get paid for the hours you worked on, say, Monday, there's no need to wait for your paycheck on Friday. As soon as your Monday workday is over, you can log in to Activehours, request payment, and you'll get paid electronically by the next morning. When official payday rolls around, Activehours withdraws the amount they're fronted from the user's account.
As for voluntary tips instead of service or loan fees, Activehours claims the policy is based on something of a philosophical stance: "We don't think people should be forced to pay for services they don't love, so we ask you to pay what you think is fair based on your personal experience." Activehours swears that the no-fee model is no gimmick. "Some people look at the model and think we're crazy," Activehours founder Ram Palaniappan told Wired, "but we tested it and found the model is sufficient to building a sustainable business."
"People aren't used to the model, so they think it's too good to be true," Palaniappan also said. "They're judging us with a standard that's completely terrible. What we're doing is not too good to be true. It's what we've been living with that's too bad to be allowed."
Yet Activehours' curiously warm and neighborly, no-fee business model is actually one of reasons consumer advocates caution against using the service. "At first glance, this looks like a low-cost alternative to other emergency fixes such as payday loans," Gail Cunningham of the National Foundation for Credit Counseling said via email in response to our inquiry about Activehours. "However, a person who is so grateful, so relieved to have the $100 runs the risk of becoming a big tipper, not realizing that their way of saying thanks just cost them a very high APR on an annualized basis. A $10 tip on a $100 loan for two weeks is 260% APR – ouch!"
Consumer watchdog groups also don't endorse Activehours because it's a bad idea for anyone to grow accustomed to relying on such a service, rather than traditional savings—and an emergency stash of cash to boot. Access your money early with the service, and you're apt to be out of money when bills come due, Tom Feltner, director of financial services for the Consumer Federation of America, warned. "If there isn't enough paycheck at the end of the week this week, then that may be a sign of longer-term financial imbalance," he explained.
"Everyone thinks they'll use the service 'just this once,' yet it becomes such an easy fix that they end up addicted to the easy money," said Cunningham. "A much better answer is to probe to find the underlying financial problem and put a permanent solution in place. I would say that if a person has had to use non-traditional service more than three times in a 12-month period, it's time to stop kicking the can down the road and meet with a financial counselor to resolve the cash-flow issue."
The other aspect of Activehours that could be a deal breaker for some is the requirement of a bank account and direct deposit: Many of the workers who are most likely to find payday loans appealing are those without bank accounts.
Still, for those who are eligible and find themselves in a jam, Activehours could be a more sensible move once in a blue moon, at least when compared to feeling forced to turn to a high-fee payday loan outfit over and over.
MORE: I am unable to pay my debts. What can I do?