Adam Rippon Was Welcomed Home From the Olympics With Boxes of His Favorite $12 Wine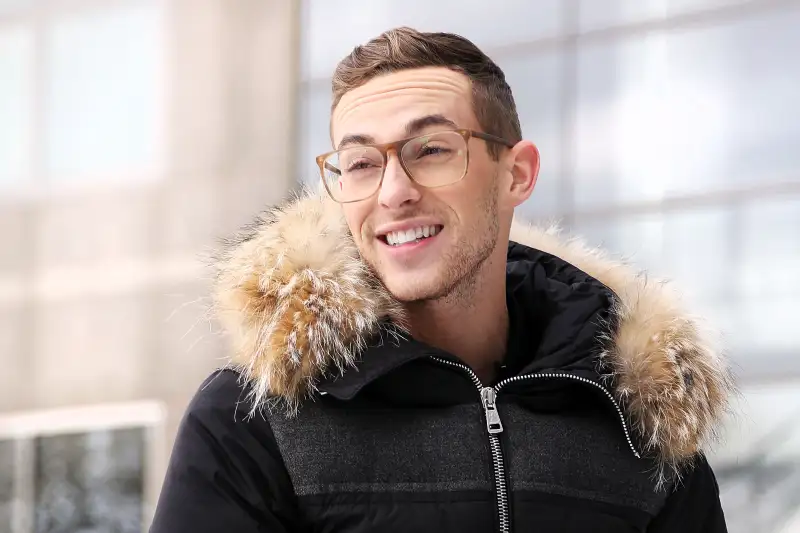 Photograph by Alex Scimecca
Adam Rippon won't need to buy a bottle of his favorite white wine for a long time.
The Olympic bronze medalist was welcomed home from the Winter Games with four free cases of Oyster Bay's Sauvignon Blanc, he revealed in an interview with Money on Friday.
"They actually sent me four cases of wine," Rippon said. "So I didn't even need to go to Target, which is great."
It turns out the New Zealand winery heard Rippon give a shoutout to their product after he helped Team USA take home the bronze medal for the figure skating team event.
When he was asked how he was going to celebrate the team's success, Rippon told Good Morning America, "I'm going to go to Target, and I'm going to get a bottle of Sauvignon Blanc Oyster Bay with the twist top. Yeah. Uh-huh. Immediately."
On Friday, Rippon told Money that while he still plans to celebrate with some of the $12 wine — which was given a score of 90 by Wine Enthusiast that signifies the wine is "highly recommended" — he won't need to be making a trip to Target to buy it for a while. And since he has been on a media tour since the Olympics ended, he hasn't had a chance to enjoy the wine just yet.
"I still haven't opened it up yet, but I'll get there," he said. "And I'll finish all four cases."
The 28-year-old figure skater, who made history before the Winter Games even began as the first openly gay American to qualify, became a breakout star at the 2018 Olympics. He not only charmed the world with the world with his dazzling routines and show-stopping outfits, he also was not afraid to be candid — openly discussing his ongoing feud with Vice President Mike Pence over his stance on gay rights, discussing his frugal habits before he was a household name and declaring himself "America's sweetheart."