5 Things to Know About Affirmative Action at Colleges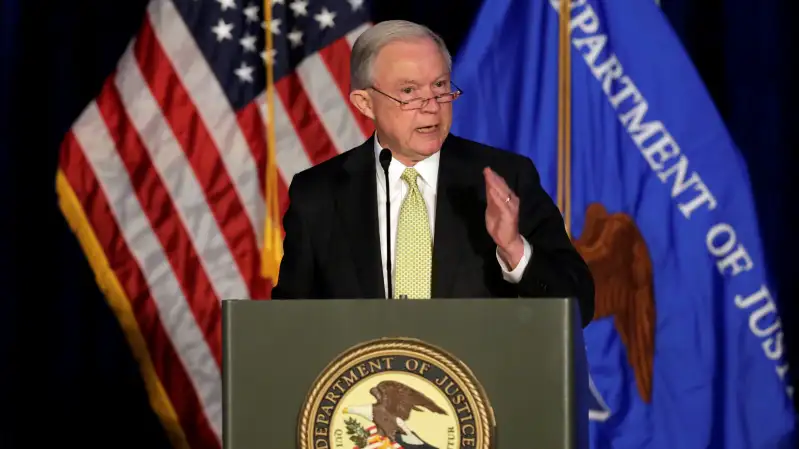 Affirmative action is back in the limelight.
The U.S. Department of Justice is planning to investigate race-based discrimination in college and university admissions, according to a New York Times report. The Justice Department's intentions were spelled out in an internal memo that comes just one year after the Supreme Court said colleges were free to continue limited consideration of race in admissions—a decision that had many colleges breathing a sigh of relief.
Here's what you should know about the current state of affirmative action on college campuses.
What exactly is affirmative action?
Affirmative action can refer to promoting any type of disadvantaged group over others, but in this case, we're talking strictly about race-conscious admissions. Nearly three in 10 four-year colleges consider race in admissions, and six in 10 of more selective colleges do, according to a 2015 survey by the American Council on Education. The practice is more common at private colleges, many of which say that it's vital to building a diverse campus, that diversity on campus serves an educational purpose, and that it benefits all students.
The practice isn't universally accepted, however. Eight states—Arizona, California, Florida, Michigan, Nebraska, New Hampshire, Oklahoma, and Washington—have rules that prohibit the consideration of race in admissions at public colleges.
But is it legal?
Affirmative action has survived two major court challenges in the past several years, and the U.S. Supreme Court has repeatedly supported the importance of diversity in educational settings.
The high court considered the constitutionality of considering race in college admissions in 2003, 2013, and 2016. In the 2003 cases—one looked at undergraduate admissions and one at law school admissions at the University of Michigan—the court ruled that race could be considered in admissions, but that practices such as reserving seats for minority students, setting racial quotas, or awarding points based on race were unconstitutional.
The court also reaffirmed the constitutionality of race-conscious admissions last year in a 4-3 ruling in Fisher v. University of Texas-Austin—the second time it had taken up the case.
In sum: Universities are legally allowed to consider race as one of several factors when evaluating a student, but a university must be able to prove it has no other way of achieving such diversity in a race-neutral way.
There have been many other legal challenges to affirmative action at the state level, and there are ongoing lawsuits alleging universities are using race in an unconstitutional way—including cases at the University of North Carolina-Chapel Hill, Harvard University, and again at the University of Texas-Austin.
Who would win—and who would lose—if affirmative action were eliminated?
The answer isn't quite as obvious as some might think.
Research has shown that affirmative action policies have increased the number of Hispanic and African-American students on college campuses—and that in states such as California, where consideration of race at public colleges is prohibited, the number of underrepresented minorities has declined.
Yet the students that stand to benefit most from the elimination of race-conscious admission are Asian-Americans. A landmark study in 2009 found that an Asian-American applicant would need to score 140 points higher on the SAT than a white applicant to have a comparable shot of admission at elite private colleges. Researchers found that when comparing similar applicants, white students were three times as likely to get admitted as Asians. Hispanics were twice as likely to win admission as whites, and African-American students were five times as likely to be accepted as whites.
That study is based on admissions data that are now 20 years old. But more recently, a lawsuit alleging that Harvard discriminates against Asian-American applicants pointed to research that found that although 27% of applicants at three Ivy League colleges were Asian-American between 2008 and 2012, Asian-Americans only represented between 17% and 20% of admitted students during that time period. No other racial group had such a large gap between applicants and accepted students, according to the complaint.
What's more, the complaint argues, Asian-Americans make up an even larger share of applicants with the highest scores. As a result, the plaintiff behind the lawsuit, a group called Students for Fair Admissions, has asked for and been granted access to six years of Harvard's admissions data.
Are there other ways race gets factored into the college admissions process?
There are ways that race can have an implicit effect. Wealthy white applicants have had an edge in college admissions for years, and they still do, through legacy admissions. That process, in which colleges give preferential treatment to children or other family members of alumni, predominantly benefits white applicants.
A 2015 survey of 400 college admissions officers found that 25% said they'd felt pressure to accept connected students, and 16% of colleges surveyed gave an explicit edge in admissions to applicants who are children or siblings of alumni. The weight put on legacy admissions varies by colleges. But at Harvard, for example, the student newspaper reported in 2011 that the acceptance rate for legacies was about 30%—four times the regular admission rate.
A recent Texas state investigation found that the former president of the University of Texas-Austin, Bill Powers, pressured admission officers to admit more than 70 underqualified students because they came from influential families. The university's response? That's a fraction of admitted students, and plenty of other colleges do the same.
That's exactly what journalist Daniel Golden found in his 2006 book, The Price of Admission, which examines how powerful families have bought their way into elite universities, including Duke, Stanford, and Notre Dame. In fact, Trump's son-in-law and advisor Jared Kushner became somewhat of a poster child for the practice, after Golden detailed how his father donated $2.5 million to Harvard University before Kushner enrolled.
What does the public think?
While colleges stress that they should have the academic freedom to build diverse campuses, the public sees things differently. A poll by Gallup and Inside Higher Ed last year found that nearly two-thirds of Americans disagreed with the Supreme Court's ruling that continued the consideration of race in admissions.
More than half of respondents also felt that legacy shouldn't be a factor for admissions.