Now AirBnB Wants You to Be a Tour Guide and a Landlord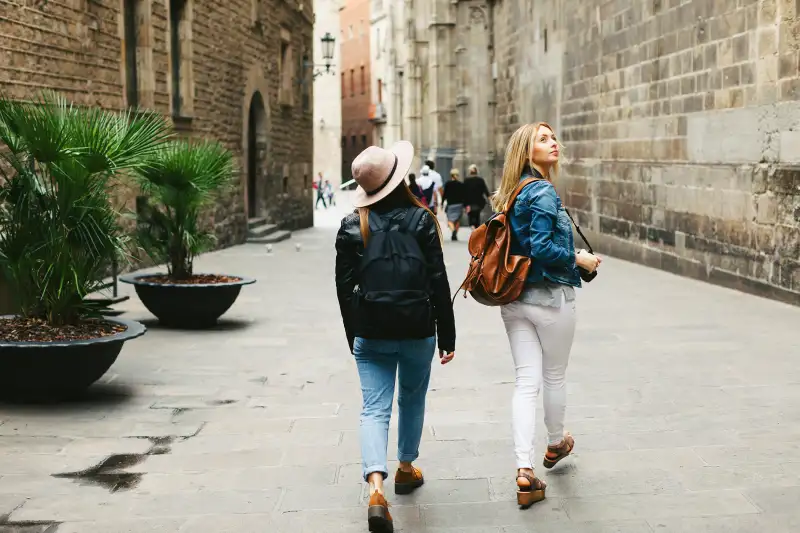 Seasoned travelers know that when they're visiting a new place, there's a real advantage in having a local host who can reveal insider tips and cultural points of interest, and help arrange memorable activities.
Now, even without a friend in your destination city, you can spend a night out drinking with a Parisian, or have a French food lover walk you around to her favorite culinary haunts. In San Francisco, you can tool around with a host in a Tesla Model S, or take a personalized mountain biking trek in Marin County led by a native.
Unbeknownst to most, vacation rental service Airbnb has been extending its "live like a local" travel ethos to small-scale tours and experiences in a few cities.
And what's emerging is another app-enabled earning option of the gig economy. Participants set their own rates -- and Airbnb is not taking a cut.
Read Next: Hotel or Airbnb? New Travel Site Says It Offers the Best of Both
Airbnb's Local Experiences are still in beta, and are not easily found on the website or app, though they first appeared without fanfare in 2014.
Paris Like a Parisian/Off the Beaten Track was one of the initial experiences offered and today is the most reviewed (with 236 reviews). A 90-minute stroll through the 10th, 11th, or 19th arrondissement, the experience is hosted by Ludovic Yken for $34 per person. Airbnb approached him to host several months after he presented to them his independently run tour, Paris Offbeat, he said.
Yken's is one of the cheapest Local Experience options, with the rates for others going up to $200 for the Marin mountain biking excursion. With one tour on Mondays for up to five people, the most Yken takes in weekly is $165, so it's strictly a side gig -- his full-time job is head of communications for a local theater. Yken said his tours are "more a fun thing to do and a way of earning some money to travel."
He said he books all his tours now through Airbnb because "I don't have the database they have; it's a huge opportunity. If I want the cover of what Airbnb is offering me, I need thousands and thousands of dollars."
Alexandra Kenin, host of the Local Experience An Urban Hike Through All-Natural SF, attracted the eye of Airbnb with her previously established tour called Urban Hiker SF. Her three-hour tours are $49 per person for 2-15 people, up to three times per week, or a potential hourly rate of about $33 to $245.
Read Next: Kim and Kanye Want Airbnb to Give Them a $30 Million Manhattan Apartment, Rent-Free
But she said it's not paying all of her rent just yet. The former Google employee also works from home about 15 hours a week as a marketing manager for a small agency, and she released a book this year, Urban Trails San Francisco.
"There are so many marketplaces out there that sell tours," Kenin points out, but "Airbnb has the potential to be one of the few that actually work, as they have a built-in customer base that purchases millions of trips per year. People on Airbnb want to feel like a local in their stays, and that goes for lodging and experiences."
Melissa Sands, a marketing operations manager in specialty foods in Brooklyn, booked three Local Experiences on a recent trip to Paris, in groups ranging from 3 to about 15 people, and said she loved all of them.
"I wanted unique, personal experiences with real people, not massive group tours with the same script for every group," she said. "The common theme among them was that I felt like my guide was a real local giving me insight into the Parisian way of life. All of the guides were passionate and energetic, encouraged interaction and personalized the tours to the group's interests. I'm pretty sure all of the tours went overtime, but you barely noticed because the guide wasn't worried about it."
And according to Sands, the tours didn't fully end even when the guide was finished with the official proceedings.
"The guides all gave excellent advice for things to see or do outside of the tour. I ended up traveling to a Paris suburb to visit a warehouse gallery of urban art which was in the middle of a two-week Banksy exhibition. And I took restaurant advice from the food tour guide and had a great meal near where I was staying."
An Airbnb representative had only this to say:
"Airbnb is constantly looking at new ways to enhance and improve the platform by testing different user features."