7 Doomsday Bunkers for Surviving the Apocalypse, No Matter Your Budget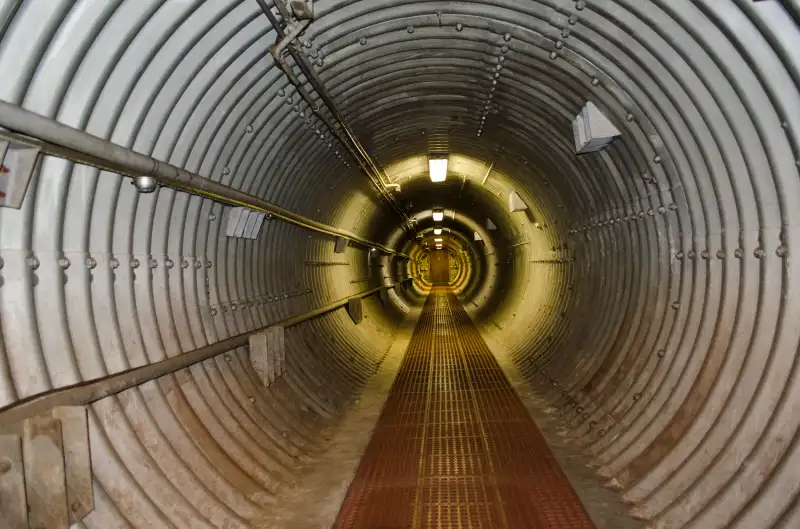 The world has inched a little closer to total annihilation. That's the assessment of the The Bulletin of the Atomic Scientists, which regularly gauges how near civilization is to global catastrophe with something it calls the Doomsday Clock.
Based on factors like the proliferation of nuclear weapons, global political tensions, and unchecked climate change, scientists said the symbolic clock was poised at three minutes to "midnight," a.k.a. doomsday, in 2015 and 2016. That's considered a very high-risk state of affairs—much worse than 2010 (six minutes to midnight) or the end of the Cold War circa 1991 (17 minutes to midnight).
But scientists are even more worried in 2017. The newest Doomsday Clock was set at 2.5 minutes to midnight—the closest we've been to the apocalypse since the early 1980s—partly because of the "rise in strident nationalism worldwide," the group stated. In particular, scientists cited serious concern about the U.S. presidential election of Donald Trump, who has "made disturbing comments about the use and proliferation of nuclear weapons and expressed disbelief in the overwhelming scientific consensus on climate change."
In other words, the doomsday "preppers" you may have previously viewed as paranoid might just be onto something. With the idea that it may be high time to prepare for the worst, we've rounded up a selection of end-of-days bunkers on the market, potentially enabling you to survive annihilation and help carry on the torch for humanity. There are properties available at every price point, ranging from $25,000 up into the millions, and they run the gamut from basic survivalist co-op apartments to vast underground former military compounds left over from the Cold War. If you can't afford one of these luxurious bunkers, you might want to check out our list of best home security systems.