Flyers Spent Billions More on Airline Fees Last Year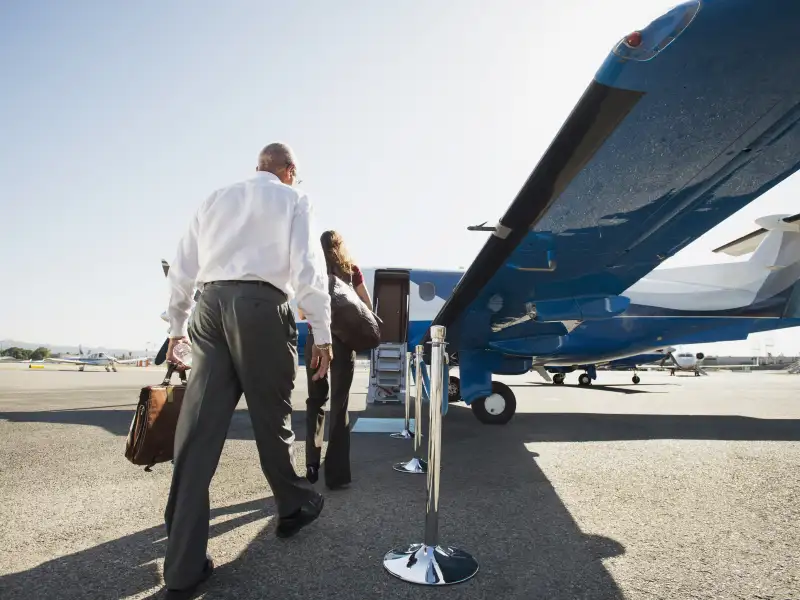 Erik Isakson—Getty Images
Can you see the day where the average airline trip costs more in taxes and ancillary charges than it does in the actual fare? It is already possible to do that given the array of fees that we pay along the way.
According to a recent report by consulting groups IdeaWorks and CarTrawler, in 2014, U.S. air carriers racked up a $2.6 billion increase in combined fees and sales of frequent flier miles — a jump of 18.7% over the previous year. The increases are even higher worldwide, with a 20% jump up to $38 billion in fee-based revenue.
This barrage of fees takes place while average fares are rising at around 2-3% annually according to the Bureau of Transportation Statistics (BTS), and profits are rising thanks mostly to cheaper fuel prices. Fuel costs are over 25% of the airline industry costs, and the windfall caused the International Air Transport Association (IATA) to forecast a record $29.3 billion in profits, an 80% increase over 2014.
So why do the fees persist? Because airlines understand that low fuel prices will not last, and taking away fees only to re-impose them later does not go over well with the public. Profits on a per passenger basis are not that large in an industrial context — $8.27 per passenger in profit on a global average, and it won't take much of a fuel cost rise to cut into that profit. Airlines are rationally shifting toward revenue they can control to neutralize costs they can't control.
For low-cost carriers such as Spirit and Allegiant Air, fees constitute a large part of their revenue. Spirit Air is cited as the top airline for ancillary revenue as a percentage of their total revenue — a whopping 38.7%. Fees are keeping them in business.
Meanwhile, the largest three U.S. carriers (United, Delta, and the newly combined American and US Airways) racked up $13.7 billion in total ancillary revenue in 2014. Add in Southwest and the total goes to $15.6 billion, or 41% of the world's total.
To nobody's surprise, baggage fees constitute the majority of airline fees. Southwest/Airtran is the only holdout for free checked bags (up to two), and three U.S.-based airlines charge for carry-on bags. Frontier charges up to $50, Allegiant up to $75, and Spirit up to $100 per carry-on, although all three offer discounts through online booking and/or memberships.
Checked bags generally are around $25 for the first bag and $35 for the second, but for three bags or more prepare to pay anywhere from $75-$200 per bag. Those fees have prompted some travelers to ship their bags separately to their final destination, trading convenience for much lower costs.
The bag crunch is likely to get worse — the IATA has suggested a new, even smaller standard for carry-ons. Theoretically, it is designed to speed up the usual loading dilemmas and at-gate baggage checks by letting airline personnel instantly tell what fits and what needs to be checked. In practice, that likely means more checked bags and higher income for the airlines.
Common fees include the following:
Ticket Changes – Southwest still holds the line at $0, and Alaska Airlines will do the same if changed sixty days prior to the flight. Changes made on the same day of booking tend to be in the $25-$75 range, but most others are in the $75-$200 range. Delta and United can charge fees in excess of $500 in certain situations.
Booking Fees – Most airlines charge between $15 and $35 for booking over the phone or in person, although Southwest and Air Canada still do not charge.
Unaccompanied Minors – It's an extra $100-$150 in general to send unaccompanied minors on a flight. (Remember that on those days you're tempted to ship Junior across the country.)Seat/Boarding Perks – Seat selection/room and priority boarding varies widely, anywhere from $4 for priority boarding with Allegiant to hundreds of dollars. The report noted Delta's Comfort Plus service alone raked in $350 million in 2014.
Other fees include charges for carrying pets (typically $100), drinks and snacks ($3-$16), and pillows/blankets ($0-$10).
You can find summaries of all the fees for domestic airlines online in several locations, but check the date of last update. This guide to airline fees is fairly recent (April 2015) but does not reflect the newly combined American and US Airways.
Fees are subject to change, so check with the airline before booking.
More From MoneyTips: