The Astounding Fortunes of Fashion's Richest Moguls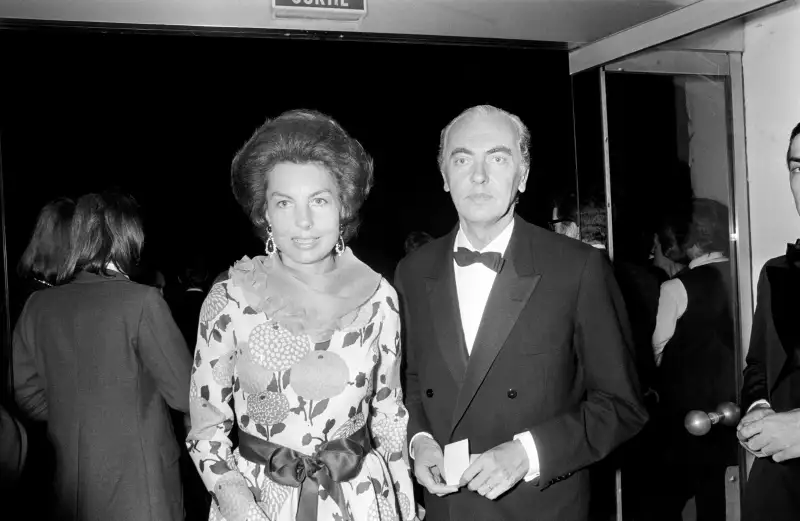 Keystone-France—Gamma-Keystone via Getty Images
Runway models can earn into the millions of dollars these days with various endorsements and side deals, but what about the people who sign their checks? If you want to find the real money behind fashion, look to the creators and owners of fashion lines for clothing, accessories, cosmetics, and fragrances. Here is a rundown of the fashion moguls that can be found throughout the Forbes list of the world's billionaires.
Liliane Bettencourt – The 92-year-old daughter of L'Oreal founder Eugene Schuller tops the fashion billionaires list at $43.1 billion in net worth. She heads the list in total net worth in France and ranks 7th worldwide.
Bernard Arnault – LMVH CEO Arnault is right behind Bettencourt as the second wealthiest person in France and 11th in the overall list. At $40.2 billion, Arnault oversees a fashion empire including the Louis Vuitton, Bulgari, Sephora, and Fendi brands of clothing and accessories.
Phil Knight – They may not be runway fashion, but Knight's Nike line of shoes and sportswear are certainly iconic clothing lines. Thanks to the ubiquitous swoosh logo, Knight is currently worth about $25.4 billion for 29th place on the billionaires list.
Leonardo Del Vecchio – $24.4 billion in net worth from sunglasses? That is the case for Del Vecchio, the founder of Luxottica. You may not know Luxottica but you probably know the subsidiary brands Sunglass Hut, Ray-Ban, and Oakley, along with eyecare specialists LensCrafters. Del Vecchio is 32nd on the overall list.
Stephan Persson – At a net worth of $24 billion, Persson comes in at number 34 on the world's billionaires list and has the title of the wealthiest person in Sweden. Persson was head of H&M until 1998. His son Karl-Johan is the current CEO and is also on the billionaires list, as is Persson's sister and two other children.
Francois Pinault – Score another spot on the list for the French. Pinault's group owns the design houses Gucci, Yves Saint Laurent, Stella McCartney, and Alexander McQueen. Pinault's $14.4 billion gives him the 69th ranking.
Alain/Gerard Wertheimer – The Wertheimer brothers own the Chanel brands. Worth $10 billion each, they are tied for 121st on the billionaires list.
Suh Kyung-Bae – The Korean cosmetics king is worth $9.9 billion thanks to his AmorePacific line, good for 126th place on the Forbes list.
Leonard Lauder – The son of the Estée Lauder founder comes in at 131st on the billionaires list with $9.6 billion, thanks to the cosmetics powerhouse.
Giorgio Armani – The famous designer Armani is in 168h place with a current net worth of $8.1 billion.
Leslie Wexner – Wexner, in 200th place on the billionaries list with $7 billion, is the current owner of Victoria's Secret and had a hand in the buildup of Abercrombie & Fitch, Limited Too, Lane Bryant, and Express. Thank Wexner for at least one-fourth of your neighborhood mall.
Ralph Lauren – From his humble beginnings selling ties, Lauren (pictured below)'s empire has grown to $6.6 billion, placing him at 217th on the worldwide billionaires list.
Jin Sook and Do Won Chang – The Forever 21 founders were originally listed at 248th on the list, but have risen up to 219th to tie Ralph Lauren at $6.6 billion in net worth.
This list excludes members of the Walton family and other retailers that not usually considered connected to fashion or high-end accessories. Net worth readings are as of August 3rd, 2015 using the Forbes Real Time Net Worth assessment.
For those who have been wondering, H&M stands for Hennes & Mauritz. Did you know that one without Googling it? If so, congratulations — you really know your clothing billionaires and their wares.
More From MoneyTips: