No, Alibaba Is Not the Next Facebook (and 4 Other Myths About This Mega-IPO Debunked)
Money is not a client of any investment adviser featured on this page. The information provided on this page is for educational purposes only and is not intended as investment advice. Money does not offer advisory services.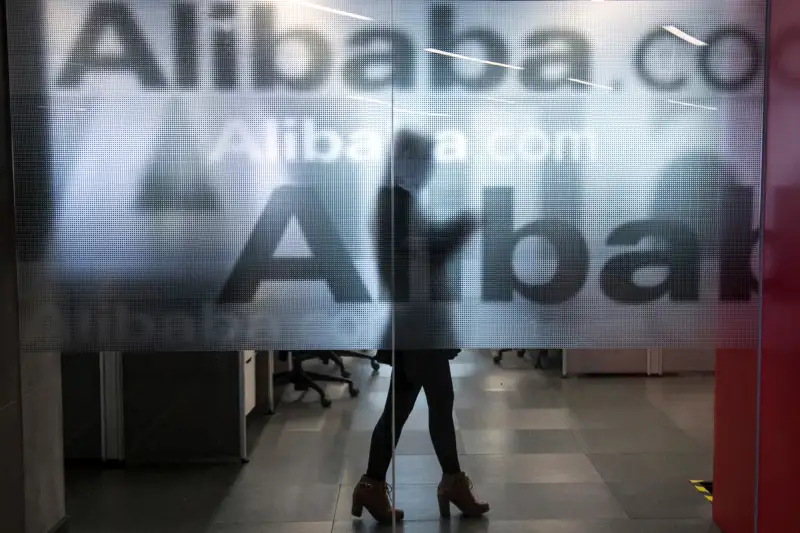 Everything about Alibaba, the Chinese e-commerce giant, seems larger than life.
Its initial public offering, slated for Sept. 19, is expected to be the biggest IPO in U.S. history, raising possibly $25 billion.
The company is also China's largest retailer, not to mention the biggest e-commerce player in the world, dwarfing U.S. companies like eBay and Amazon.com . Indeed, in the media, Alibaba has been described as China's eBay, Amazon, and Google all rolled into one. Wow.
Of course, whenever there's a convergence of three of the market's favorite topics — tech investing, Chinese stocks, and IPOs — hyperbole has a way of creeping in.
So here's a realistic look at the biggest myths about Alibaba that will help you put the stock in perspective.
Myth #1: Alibaba will be the most important stock to hit the market since Facebook.
Reality: Alibaba's IPO may be bigger than Facebook's, but its shares will have far less impact on the broader market.
Even though Alibaba is going public on the New York Stock Exchange, it's technically not an American company. And that means the stock is not eligible for inclusion in the S&P 500 index, says Howard Silverblatt, senior index analyst with S&P Indices.
That, in turn, means that funds that track the major U.S. indexes will not be allowed to buy the stock, so the shares will have far less impact on how the broad market performs.
Plus, Alibaba is likely to be more volatile than other big tech stocks, as it won't be included in those index funds that are required to hold all the stocks in their respective benchmarks in good times and bad. As Kevin Landis, chairman and president of the Firsthand Funds recently told Reuters: "There is a pretty strong argument that index inclusion equals stability."
Reuters points out that by choosing to list on the NYSE rather than the Nasdaq, Alibaba gave up the possibility of being included in another well-tracked index: the Nasdaq 100.
Myth #2: Alibaba is like Amazon, eBay, and Google all rolled into one.
Reality: Alibaba isn't China's only Amazon, eBay or Google.
If you just read the headlines, you'd think that Alibaba is like the Borg — an intimidating collective that methodically goes from market to market devouring everything in its path. Yet the truth of the matter is that Alibaba, despite its size, faces stiff competition even in its home market.
Take the Google comparison. Alibaba is often described as the Google of China not because it runs a search engine, but because it leverages its consumer website for online advertising revenue.
But you know who else does that? Baidu.com , which is the Google of China because it runs the leading search engine and uses it as a source of online ad revenues. Baidu is a $75 billion company that trades on the Nasdaq and can be found in some of the leading U.S. growth stock funds, such as T. Rowe Price Blue Chip Growth.
As for the Amazon comparisons, don't forget that there is already an Amazon of China, which is listed on the Nasdaq: It's called JD.com , a $40 billion company that went public in the U.S. earlier this year. JD.com is a retailer that sells directly to consumers, but it also runs an online marketplace where other sellers can find consumers — much like Amazon as well as Alibaba's Tmall.
Alibaba is actually closest in structure to eBay, as it runs a consumer-to-consumer online auction site in addition to an electronic payment service called Alipay that's a lot like eBay's Paypal.
Here too, though, there's stiff competition. Tencent Holdings , a Chinese Internet and media company, operates Tenpay. Baidu offers Baidu Wallet, and there there are scores of Chinese banks that are getting in on the e-pay game.
Myth #3: You will own the most important Chinese company through this IPO.
Reality: Actually, this IPO won't give you any ownership stake in the company at all.
Alibaba's offering is being portrayed as an opportunity to own the most important company in China. Technically, the shares you buy won't give you any ownership stake in this company. That's because the Chinese government restricts foreign ownership of key strategic assets.
To get around this, Chinese companies that list abroad have come up with a complex structure called a "variable interest entity." In Alibaba's case, the VIE is based in the Cayman Islands and is entitled to the profits that Alibaba in China generates.
This may sound like a distinction without a difference, but it can lead to major complications. For instance, even though many Chinese companies including Baidu have gone public using VIE's, the Chinese government has not ruled on the full legality of such a structure, the New York Times has reported.
Plus, disputes over transparency are bound to rise as foreign owners have no say in the actual operation of the underlying company. In a famous case in 2011, Yahoo, a long-standing investor in Alibaba, got into a dispute with co-founders Jack Ma and Simon Xie, claiming that they had improperly moved the Alipay bill-paying unit out of the the part of Alibaba that Yahoo partially owned an interest in.
The dispute was eventually resolved, but because the shareholders of the company (in the 2011 case, Yahoo; but going forward the public) don't actually own and control the underlying company that generates the profits, disputes like this are bound to arise.
Myth #4: CEO Jack Ma is the Jeff Bezos of China.
Reality: Jack Ma is more like Jack Welch than Jeff Bezos.
Because Alibaba is a big player in e-commerce like Amazon.com, founder and CEO Jack Ma is often compared with Amazon founder and CEO Jeff Bezos.
But while Bezos is a consummate disrupter who is leveraging technology to change the way we consume, Ma seems to have none of these types of ambitions. Instead, there's a growing sense in management circles that Ma is simply like an old-school head of a conglomerate who just wants to dominate every business his company is involved in.
"Alibaba doesn't look much like Facebook, Google, or even Amazon," Walter Frick recently argued in the Harvard Business Review. "Instead, it operates more like GE."
Frick went on to cite this passage from a 2010 Harvard Business School case study on Alibaba written by professor Julie Wulf:
This would explain why the company is involved not just in online retail, but in wholesale supply, logistics, computer services, cloud computing, media, marketing, and finance.
Myth #5: Alibaba threatens U.S. tech and e-commerce companies.
Reality: Alibaba's growth lies in China, not in the U.S. .
There's a stat floating around that says Alibaba controls some 80% of all Chinese e-commerce. That makes it sound like Alibaba is done conquering its home market and is looking abroad because that's the only way to grow.
In reality, Alibaba is a big player in what is still a developing marketplace in China for online sales. By sheer numbers, China is a huge market, but less than half its households are online, and consumer spending makes up only around a third of its economic activity (compared with two thirds in the U.S.).
So future growth will be attained by making sure that it continues to control a large swath of the Chinese market as more and more consumers get online and as consumer spending there becomes a bigger and bigger part of the country's larger economy.
In the U.S., the company has launched small efforts, including its 11 Main marketplace. But as Money's Kristen Bellstrom recently noted, "At least in its current form, 11 Main is no match for America's current online retail kingpins."
Just as U.S. firms ranging from Wal-Mart to Netflix have run into cultural difficulties and stiff competition abroad, Alibaba has to figure out the nuances of American consumers and tastes before it can even try to conquer this market.
More likely, Alibaba's goal at this point is limited to attracting Western investors and — as Greg Besinger pointed out in the Wall Street Journal — establishing a foothold in the U.S. so it can start selling more American-made goods to its Chinese customers.
So American e-commerce companies should relax — at least for the moment.