Take the Sting Out of Alternative Medicine Costs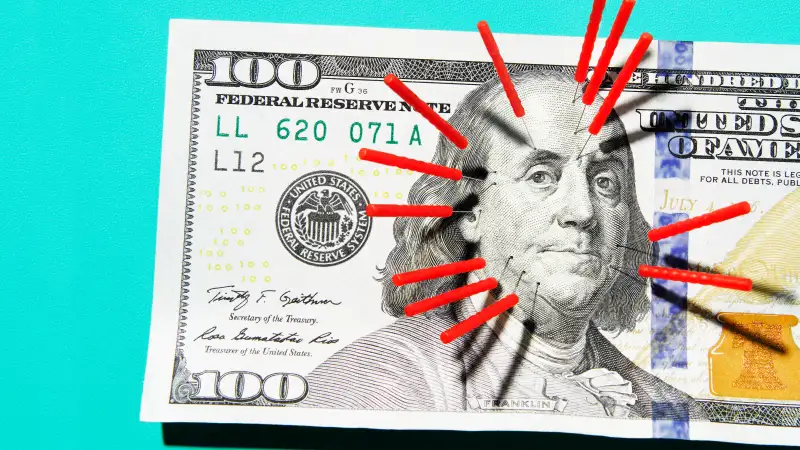 Claire Benoist—Prop Styling by Brian Byrne for Set in Ice
A visit to a chiropractor, acupuncturist, or other nontraditional healer has become increasingly commonplace; more than a third of Americans use some form of complementary or alternative medicine, according to the National Institutes of Health. But even though a growing number of studies suggest that these treatments can be beneficial for many patients, insurers are still reluctant to cover all types of alternative medicine, often leaving you on the hook for the costs.
You may consider that money well spent, especially if you suffer from chronic pain. "Combined with traditional medicine, alternative therapies are important treatment tools," says Dr. Marc Brodsky, medical director of the Center for Integrative Medicine and Wellness at Stamford Hospital in Stamford, Conn.  These common approaches have research to back up their effectiveness. Still, they don't work in every case. The key is figuring out when shouldering the cost pays and when it doesn't.
Here are some considerations to factor into your decision.
Chiropractic
What it's best for: These adjustments to the spine and elsewhere are most helpful for low-back pain, research indicates. "A lot of chronic pain is musculoskeletal, and chiropractic increases movement in joints and relaxes muscles," says Dr. Melissa Young, an integrative medicine specialist at the Cleveland Clinic Center for Integrative Medicine.
The pro to see: One with a state license, which requires four years of postgraduate training at an accredited chiropractic college.
The cost: $40 to $125 per session. Fifteen to 25 visits are typically covered by insurance. You can also pay with tax-free dollars from your health savings or flexible spending account.
Acupuncture
What it's best for: Inserting thin needles into the skin has been shown to help with headaches and low-back, neck, and knee pain. "Acupuncture increases endorphins, or feel-good hormones," says Dr. Houman Danesh, director of integrative pain management at the Icahn School of Medicine at Mount Sinai in New York City.
Still, if you haven't seen any results after four to six visits, you may want to move on, says Simsbury, Conn., acupuncturist Steve Paine.
The pro to see: Look for a state license and National Certification Commission for Acupuncture and Oriental Medicine certification.
The cost: $50 to $150 per session. For insurance coverage, you may need a diagnosis of a specific condition, such as migraines. The typical cap is 12 to 20 visits a year. As an alternative, your insurer may offer discounted rates at certain providers, says Susan Connolly, health and benefit consultant for Mercer.
Biofeedback
What it's best for: You're hooked up to sensors that display your heart and breathing rates and other vitals. With exercises such as guided imagery, a therapist teaches you to, say, lower your heart rate. "Since it's a relaxation technique," says Young, "it makes sense that it helps with issues that are exacerbated by stress." Those include hypertension and chronic pain.
Some patients see their symptoms gradually improve, says Dr. Michael Sitar, president of the Mid-Atlantic Society for Biofeedback and Behavioral Medicine. Others report more erratic results.
The pro to see: A therapist certified by the Biofeedback Certification International Alliance (bcia.org).
The cost: $75 to $200 per visit. Insurance typically doesn't cover it; some plans do for a diagnosis such as headaches or fibromyalgia.
Naturopathy
What it's best for: Based on the theory that the body can heal itself through diet, lifestyle, herbs, acupuncture, and chiropractic, it's especially good for chronic pain, including low-back pain. "Rather than providing a Band-Aid solution for symptoms, practitioners try to get to the root cause of the disease," says Dr. Melinda Ring, medical director of Northwestern's Integrative Medicine center.
The pro to see: A licensed naturopathic physician who has finished a four-year program at an accredited school, not a so-called traditional naturopath. Find one at naturopathic.org.
The cost: $250 to $400 for an initial 90-minute visit; $100 to $200 per follow-up. Insurance doesn't typically pay for naturopathy, but that's starting to change. In five states, including Washington, Connecticut, and Vermont, it's typically covered.