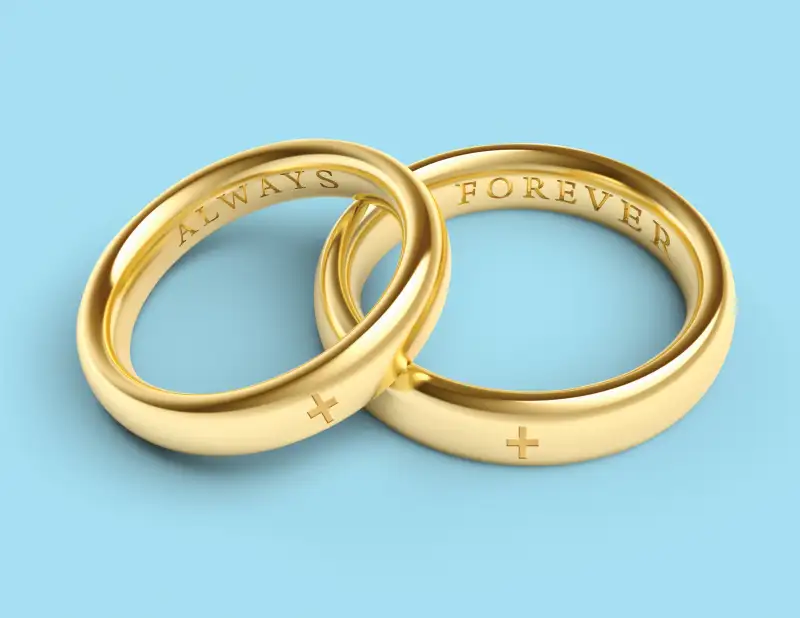 Q. I hear my company will start charging even more for my spouse to sign up for my health insurance. Why is that?
A. This summer, companies are busy choosing health plans for 2015. And the discussions in the boardrooms are about as heated as the air outside the office, according to Randall Abbott, a senior consultant with Towers Watson. Abbott has been in nearly a dozen meetings in the past three weeks that have addressed one particularly fraught topic: how much companies shell out for health care for their workers' spouses.
Struggling to rein in health care spending and worried about having exceptionally rich benefits that trigger Obamacare's so-called Cadillac tax in a few years, businesses are looking for ways to pare back insurance costs. And spousal coverage is often floated as a possible cutback, Abbott says. Many firms have figured out that they spend at least as much—and often more—on coverage for spouses than they do on the workers themselves, so they are rethinking the approach to coverage.
That could mean a higher health insurance premium next year. Just how much higher won't be clear until this fall, when you sign up for next year's plan.
"It is a very charged topic," says Abbott. "Many organizations have prided themselves on being family friendly, and they talk about their employees and family as part of the corporate family, but actions like this are starting to restate the deal between employers, employees, and family members."
Businesses are not required to offer coverage to spouses—though most large firms do.
Many companies have already been passing on higher costs, hoping spouses will think twice before jumping onto the employee's plan. This year, half of firms with more than 1,000 workers had spouses pay more for their health premium than workers do, according to Towers Watson's research.
One-quarter of large firms charge spouses more for coverage when they have access to employer-sponsored coverage at their own job but turn it down. Another 15% plan to go that route in 2015. How much more? On average, couples pay an extra $1,200 a year.
"We think the surcharge will grow not necessarily because all employers think it is a great idea, but it almost becomes a defensive measure to make sure your plan doesn't become a dumping ground for spouses," says Abbott.
Some employers require spouses with other coverage options to sign up for that employer plan. Ten percent of firms used that strategy this year, and 13% plan to add the rule next year.
Of course it isn't always possible for a firm to know if a spouse has access to an employer-sponsored plan through his or her own job. "It is generally done on the honor system," says Abbott. But if your spouse submits a claim, that may offer clues. For example, a work-related accident might reveal that he or she works at a large firm, where benefits are typically offered.
Only 2% of large companies have stopped paying any of the premium for spousal coverage.
While most of the attention so far has been on partners and spouses, employers are also eyeing what they spend on coverage for workers' children. Previously most large firms had two rates: individual and family. Now the lineup at most companies includes an individual, couple, and family rate. A few even go as far as to base your premium on the number of children in your family. "This has become one more plan feature that is enormously important for employees and their spouses to understand," Abbott says.