Why Amazon Prime Is Pretty Much Already Unstoppable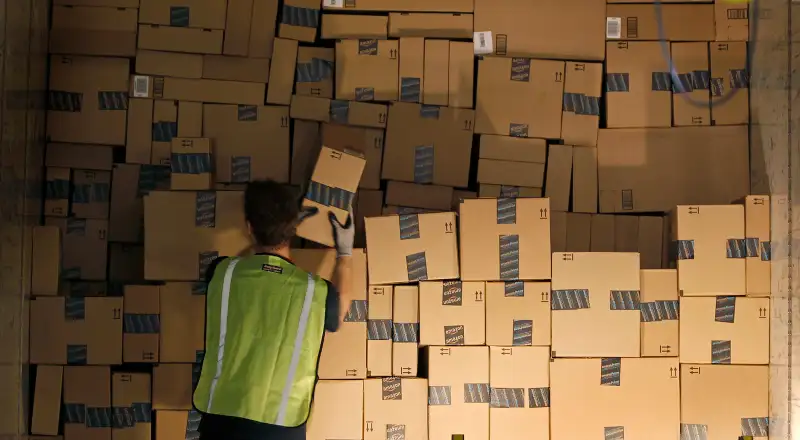 It's understandable that Amazon is dominating sales and media attention on Prime Day—after all, the company created the whole concept of this summertime Black Friday event. Still, competing retailers are trying to get in on the action, with Walmart, J.C. Penney, Best Buy, and others launching big sales this week as well.
In some ways, though, it may be too late for Amazon's competitors to fight off the all-powerful retail force that is Amazon Prime, the company's $99-per-year service that bundles two-day shipping on purchases with unlimited streaming media and other perks. What's more, Amazon Prime is so ingrained in the lives of subscribers that they too may feel powerless to extricate themselves from the membership program.
On Prime Day—when the deals on Amazon are reserved only for Prime subscribers, offering yet another incentive to sign up and keep paying for membership—consider the following:
More than half of Amazon shoppers are now Prime members. Consumer Intelligence Research Partners (CIRP) recently reported that 52% of Amazon customers are now registered Prime members. That's according to a survey conducted at the end of June, and it's the first time Prime membership crossed the 50% mark.
Read Next: 8 Retailers Hosting Big Sales to Compete with Amazon Prime Day
Prime subscriptions are growing like crazy. At the end of 2015, there were roughly 54 million Prime members in the U.S., up from 10 million in 2013. The latest CIRP data indicates that the total is now up to 63 million members, up 43% from a year ago. Last year's Prime Day was the biggest day ever for new Prime subscription signups, so the number is expected to increase yet again thanks to Prime Day 2016.
Rich Americans buy into Prime big time. A report published this past spring indicated that 70% of wealthy American households were Prime subscribers, up from under 50% a few years ago. Every retailer knows the best customers are those with the most disposable income to spend, so Amazon is sitting pretty considering it's got this highly coveted demographic wrapped around its little finger.
Prime membership is linked to dramatically increased Amazon spending. Once you're paying $99 per year for Prime, you're looped into the Amazon sphere, and you know that most of your Amazon purchases come with free two-day shipping, your spending at Amazon naturally goes through the roof. Studies show that Prime members' annual spending on Amazon more than doubles that of non-Prime Amazon customers. This is the case even though there is plenty of evidence showing that Amazon's prices—the first reason shoppers were drawn to the site—aren't as low as they used to be, especially not when cheaper upstart retailers have been launched.
Read Next: How Walmart Beat Amazon on Prime Day
Analysts think Prime makes Amazon unstoppable. The Seattle Times quoted a recent report from JPMorgan analysts, which stated, "While traditional retailers have made significant strides with e-commerce growth in recent years, we believe Prime creates a higher bar for online retail and operates with a scale and feature set that can't be replicated."