How Amazon's New E-book Subscription Service Stacks Up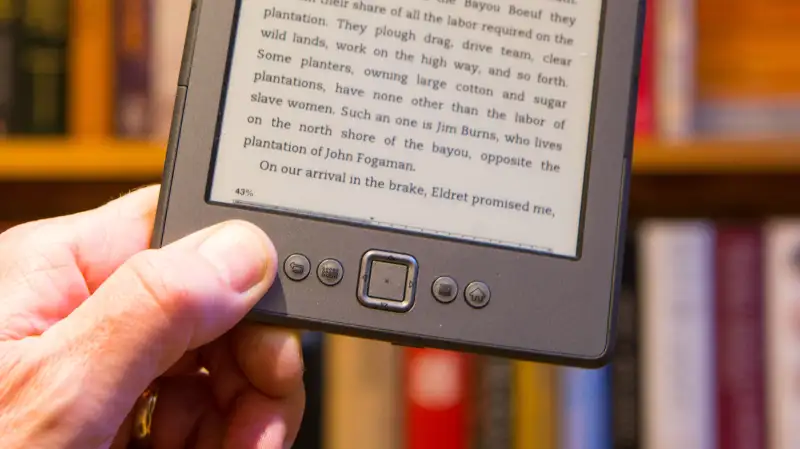 Updated July 18th
This morning, Amazon announced Kindle Unlimited, a new e-book subscription service. But while Amazon is now the biggest name in the "Netflix for books" business, it's not the only option. So, how does Kindle Unlimited compare with Oyster and Scribd, it's best-known competition? Here's the rundown:
Price
At $9.99 per month, Kindle Unlimited is slightly more expensive than the competition. Scribd is priced at $8.99 a month, and Oyster at $9.95. All three offer a trial month for free.
Selection of books
Not surprisingly, Amazon comes out on top in terms of the sheer number of e-books included. The company says Kindle Unlimited includes more than 600,000 titles, plus "thousands" of audio books. Oyster says it has more than 500,000 titles. Scribd, for it's part, has more than 400,000.
When it comes to the question of which service offers the "best" books, things get a little muddy. Kindle Unlimited includes popular series like the Harry Potter books and the Hunger Games trilogy, as well as a a number of best-sellers, like Yann Martel's Life of Pi, and some new titles such as Flash Boys: A Wall Street Revolt by Michael Lewis. But, as noted by GigaOm, the service does not include books from the "Big 5" publishers Hachette, HarperCollins, Simon & Schuster, Macmillan, and Penguin Random House.
Scibd and Oyster, on the other hand, both offer books from HarperCollins and Simon & Schuster. In additon, each has a few notable deals with smaller publishers: Oyster has books from McSweeney's and Rodale, while Scribd offers Lonely Planet guides and reference books from Wiley.
Device compatibility
Kindle Unlimited works with all Kindle devices (obviously!), and, via the Kindle app, can be used on most smartphones, tablets and computers. Scribd has apps for the iPad, iPhone, Android, and Kindle Fire. Oyster users can access the service on Apple and Android devices, Kindle Fire and the Nook HD.
The takeaway
Kindle Unlimited isn't a book lover's silver bullet. Indeed, as noted by Gizmodo, the books offered by the service aren't that different from what Amazon Prime subscribers can already access. However, if Amazon is able to get the Big 5 onboard, that could change. At this point, the decision about which service is best for you depends largely on which provider's library you prefer. So, since all three offer a free month trial, why not give each a spin?
A previous version of this story stated that Oyster is available only on Apple and Android devices. It has been updated to reflect the fact that Oyster may also be used on Kindle Fire and Nook HD.