3 Things Apple Investors Need to Know Now
Money is not a client of any investment adviser featured on this page. The information provided on this page is for educational purposes only and is not intended as investment advice. Money does not offer advisory services.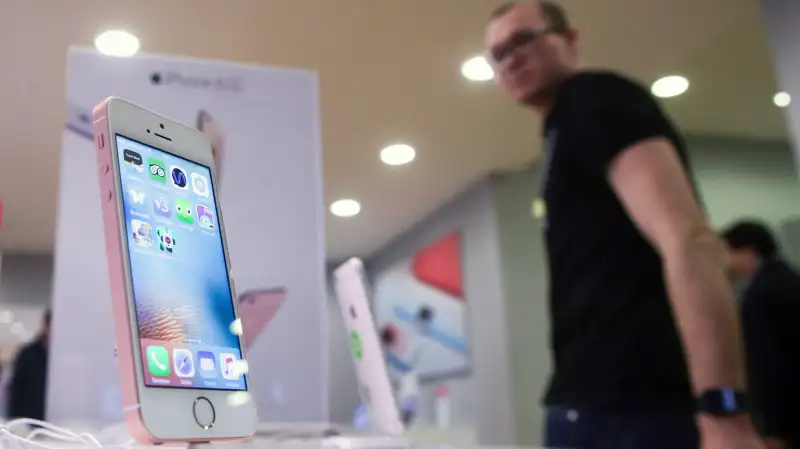 Artyom Geodakyan—TASS/Getty Images
Apple Inc. , long a golden child in investors' porfolios, has had a rough year, with its shares down more than 20% from their May 2015 high. On Tuesday, following the market close, the world's most valuable company said second-quarter revenue fell 13% to $50.6 billion—its first quarterly decline in more than a decade, as sales of iPhones stall. What happened? Here are three things you need to know.
You Can't Grow Forever

Unlike many companies that lose favor with the public, Apple is beloved by consumers, who buy more than 40 million iPhones per quarter. Apple's revenue climbed from $19 billion in 2006 to more than $230 billion last year. To give you some sense of just how big that figure is, consider this: Americans are expected to contribute about $360 billion to their 401(k)s this year. For Apple to keep up the pace of growth it has enjoyed over the past decade isn't really possible. Even with iPhone customers regularly updating their hardware and Europeans and Asians snapping up gadgets too, growth had to stall at some point. There are only so many dollars out there.
The Apple Watch Wasn't a Game Changer

Of course, Apple has seemed to defy gravity in the past. One reason the company has enjoyed an aura of invincibility is that—starting with the iPod in 2001 and continuing with the iPhone and iPad, not to mention the iTunes music store—Apple has managed to grow by creating new products consumers didn't know they needed. While most ponies would be happy to perform that trick once, Apple's ability to do it again and again meant that investors who might otherwise have been skeptical of a (let's face it) kind of goofy and not-obviously-useful product like the Apple Watch gave the company the benefit of the doubt. The gizmo, released a year ago when Apple stock was riding high, isn't exactly a flop. It has sold 12 million units, roughly twice what the iPhone did in its first year. But with Apple's annual sales now in the hundred of billions, only a monster hit will have a significant impact. To move the needle, Apple has to create another must-have for millions of non-techies. The Apple watch has shown little sign of reaching that lofty goal.
The Future Is Still Open
With sales down, Apple attempted to mollify investors by increasing its share repurchase program to $175 billion and boosting its dividend 10%. Of course, what most Apple investors really want is not for the company to resemble a utility. They want another world-changing product. Can the magic really come back? Some smart observers have argued that Silicon Valley innovation is currently in a lull as innovators, having learned to exploit the best possibilities of the Internet, are struggling to smooth out the kinks of what will eventually become the next wave of revolutionary tech products: virtual reality headsets, self-driving cars, and digital personal assistants. In other words, ways that bring computing out of our desktops and phones and into the world around us. Seen from that vantage, the Apple watch, which puts Siri never farther than your wrist, may turn out to be more forward looking than it appears. Will Apple come out a winner when this new wave of products enters the main stream? It's impossible to say. But don't rule it out. Finding innovative ways to knit hardware and software together has always been its strength.