How to Save Hundreds on a Brand New iPhone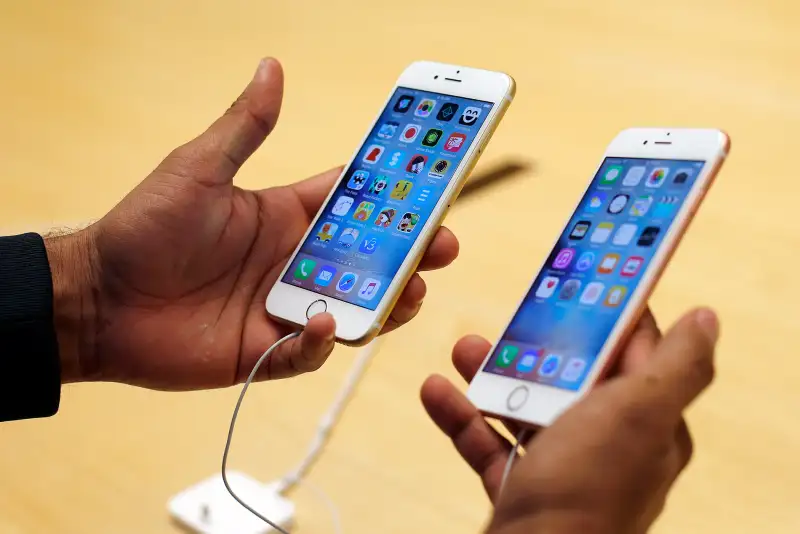 Apple has just made it easier for you to finance a new iPhone.
Its new trade-up program will allow you to trade in any phone—even if it's not an iOS device—and put its value toward the price of a new iPhone. Android users, for instance, can get up to $300 for trading in their used devices, Cnet reported.
The new program—called Trade Up with Installments—combines Apple's existing iPhone upgrade program with trade-in offers. Under the old upgrade program, customers paid about $32 a month for a new iPhone 6s on a two-year agreement. With the new program, you could pay as little as $15 a month for a 6s if you trade in an iPhone 6.
Interested customers will have to visit the Apple Store to apply for a loan that's handled by Citizens Bank. If your loan is approved, the bank will purchase the phone on your behalf and establish 24 monthly payments that equal the price of the device minus the price of your particular trade-in.
The amount of money you'll receive depends on the model and condition of the phone you're giving to Apple. An iPhone 4 or 4S is worth about $100, while you can apply an estimated $350 toward your new phone if you trade in an iPhone 6S. An iPhone 6 costs $549, so the program could save you hundreds of dollars depending on the phone you're turning in.
You also have the option of receiving credit or a gift card of up to $350 for your old device. Additionally, if you want to upgrade to a newer iPhone before the two years of your contract are up, you can pay off the balance and use the program to again trade up to a better model, according to TechCrunch.