How the Apple Watch's First Year Was Twice as Good as the iPhone's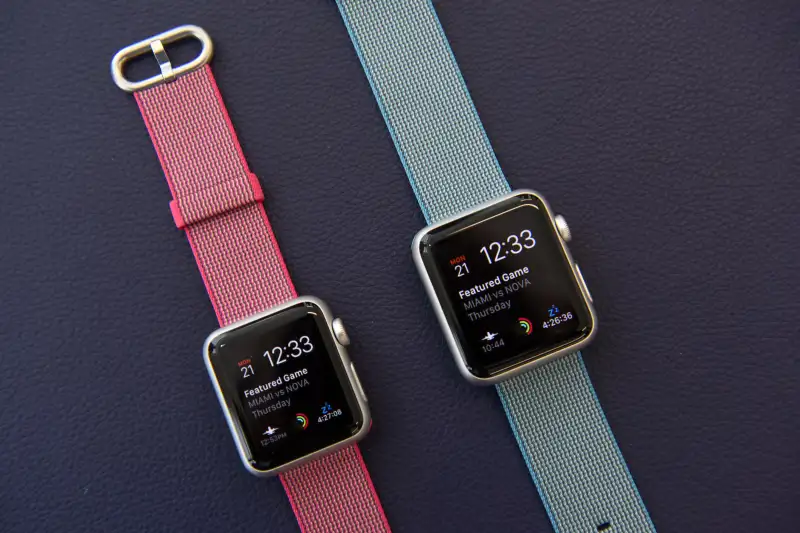 David Paul Morris—Bloomberg/Getty Images
The Apple Watch may not have had a great year, but some people are looking at the bright side: In one noteworthy way--plain old sales--the first year for the Apple Watch was twice as good as the debut of the iPhone.
As the Wall Street Journal pointed out, the Apple Watch sold 12 million units during its first 12 months on the market, roughly double the total of the iPhone when it first went on sale.
Nine years after its 2007 debut, the iPhone is Apple's most profitable product by far, having raked in almost $52 billion in the first quarter of 2016. For perspective, the iPad was a distant second with around $7 billion. But it wasn't always clear the iPhone would be such a monster for Apple. The iPhone's initial high cost as a phone deterred consumers, and the stakes of being an early adopter were much higher since it wasn't only a new product—it was a new genre of product. Apple only sold six million units during the iPhone's first 12 months.
Exploring the parallels among the Apple Watch and the iPod and iPhone is interesting, because all three seemed "unnecessary" and overpriced at the time they debuted. But while it's still early for the Apple Watch, when you look at what features each product provides or problems it solves, the watch doesn't appear to stack up to the older devices.
For the iPod, users got an entire music library in their pockets—a dream that spanned decades. It may have taken buyers a few years to realize it but having the Internet, excellent camera, entertainment source, and GPS in your phone was a huge plus as well. But what does the Apple Watch provide? The ability to avoid reaching into your pocket for a phone?
Read More: Why the $299 Apple Watch Is Still a Bad Deal
It's a hard and important question to answer—vital for the Apple Watch's survival—and even the Apple Watch's early adopters haven't been able to answer it. Many admit they don't even wear their expensive purchases nowadays. Simply put, the Apple Watch doesn't have any "essential" functionality. Even if it could be used without a phone, that won't necessarily be an advantage—people are almost never without their phones.
Despite these unanswered questions about how customers will really love smartwatches, the Journal reported that some analysts are still bullish about the technology, certain they'll be ubiquitous like the iPhone is in a few years.