Why Apple's $14.5 Billion Irish Tax Bill Is Nothing to Lose Sleep Over
Money is not a client of any investment adviser featured on this page. The information provided on this page is for educational purposes only and is not intended as investment advice. Money does not offer advisory services.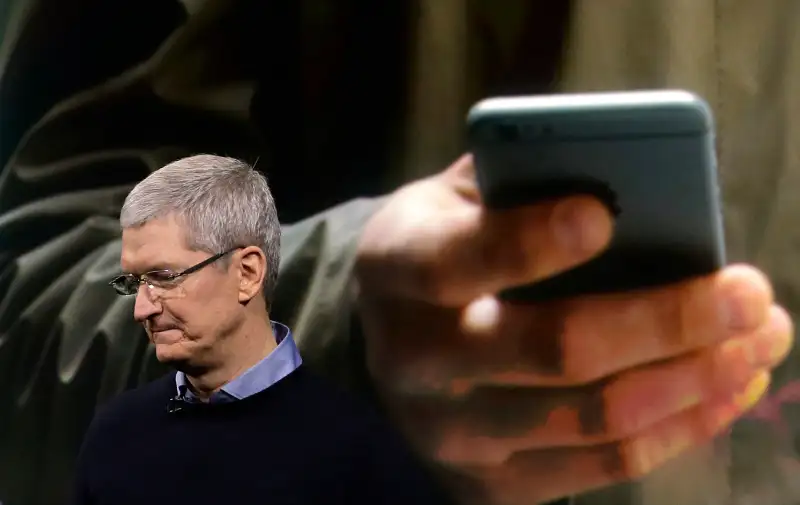 The investing world was in an uproar.
The European Commission recently presented Apple with a $14.5 billion bill. The commission, which is the executive body of the European Union, is claiming that the tech company has underpaid the taxes it owes to Ireland, a country that Apple has used as a tax haven.
Apple, Ireland, and the U.S. government—now there's an odd trio—are all screaming that the commission is acting unfairly and illegally. Considering how aggressive Apple has been about minimizing its worldwide taxes, it's amusing to see Ireland and the U.S. siding with the company.
But if you're an Apple shareholder or considering becoming one, you are likely thinking a lot—probably too much—about this $14.5 billion claim, and what it could mean to the company.
I don't pretend to have the technical skill to determine whether the claim is valid, and what, if anything, will come of it.
What I do know, though, is that if I owned Apple stock (which I don't) or were considering buying it (which I'm not), I wouldn't spend a whole lot of time worrying about this tax claim.
Why? Because Apple has more than $200 billion of cash on hand. So even if Apple had to fork over the 13 billion euros (about $14.5 billion at current exchange rates) tomorrow, which it won't, the company's existence wouldn't be endangered. And the company wouldn't have to borrow to cover its tax bill.
But what I would worry about, if I were looking at Apple as an investment, is whether it will someday come up with a new, profit-enhancing mega-product such as the iPhone or iPad.
In addition to worrying about when, or whether, Apple will unveil its next breakthrough, I'd worry about how long Apple will be able to keep its price-it-high-and-rake-in-big-bucks system going without creating a new, exciting product for which it will be able to charge monopoly-like prices. Apple's announcement on Wednesday about iPhone tweaks didn't produce much in the way of excitement among customers.
Various competitors are nibbling at Apple's various markets. I have no idea when, or whether, products or decrees emanating from China or some other set of events will erode Apple's pricing power.
Pricing power, of course, is what Apple's all about. But as its products turn from wildly inventive to commonplace, something bad for the company (and good for consumers) feels inevitable.
I have to admit that as a longtime critic of corporate tax dodges, I'm intrigued by the European Commission's Apple ruling. I think that the only way to stop companies from playing countries off against each other for tax purposes might be for some supranational body to create and enforce worldwide rules. Although the difficulty and bureaucratic bloat associated with such a body could be a major problem.
The bottom line: the European Commission's tax claim is a minor problem for Apple. Investors shouldn't lose any sleep over it.