The US Army Just Approved 22 Women for Combat Jobs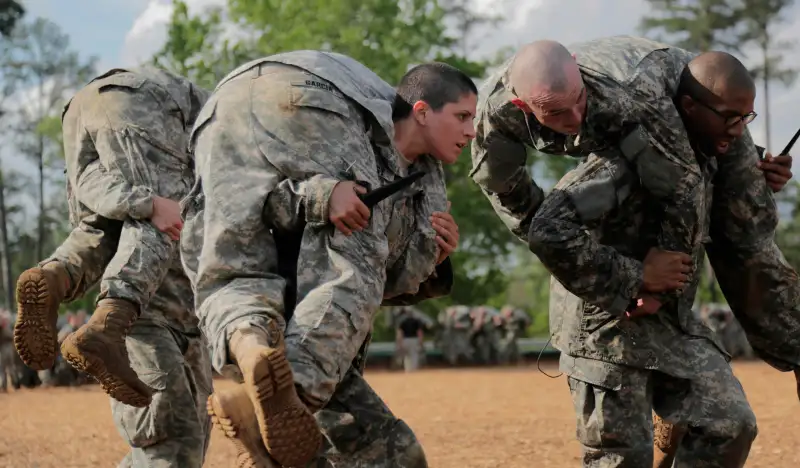 Twenty-two women currently training to become U.S. Army officers will be allowed to enter the service as second lieutenants in the infantry and armor branches under historic new rules that allow women to serve in combat jobs, the Army said on Friday.
The women, who are nearing the completion of officer training and will be commissioned in the coming weeks, had requested permission to serve in the newly opened roles upon entering the service, the Army said in a statement.
Thirteen have been approved to enter the Army as armor officers and nine have been approved for the infantry. All 22 must complete their remaining training before fully qualifying as infantry or armor officers, the statement said.
The women currently are in school at the U.S. Military Academy at West Point, taking reserve officer training at universities or are in officer candidate school in the military.
After they are commissioned, the women will have to undergo armor- or infantry-specific training at Fort Benning, Georgia, before being assigned as officers in charge of armor or infantry platoons.
Recruitment of female officers into leadership roles in combat units is seen as an important step toward successfully integrating women of all ranks into ground combat jobs that were previously closed to them.
Defense Secretary Ash Carter announced in December that the U.S. military services, after years of study, had decided to strike down gender barriers by opening all jobs to women who qualify.
The decision paved the way for opening some 220,000 additional jobs to women.
Previously, women had been excluded from strictly combat positions. Inability to serve in combat made it difficult for women to advance to some high-ranking military positions, and the wars of the past 15 years had increasingly erased the distinction between front lines and rear echelons.
Some 300,000 women have deployed to Iraq and Afghanistan, and women represent about 2 percent of U.S. casualties in the conflicts.