Don't Take a Break From Your Career Without a Financial Plan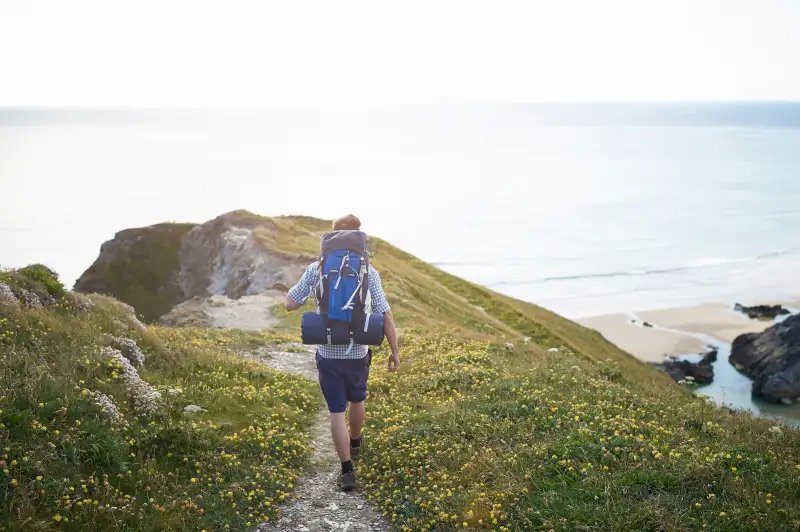 Dougal Waters—Getty Images
Until a month ago, Andrew Lampert was moving up the career ladder in New York City as a pricing manager at an auto parts company.
Now, national parks are what Lampert, 28, and his girlfriend Elise Murphy, 24, call home.
"The high cost of New York City can make it seem impossible to get by without an income and money on top," Lampert said. "I'm staying in national parks for free, cooking on an open campfire - no rent, no cable, no utilities."
Like many millennials, Lampert is fed up with traditional 9-to-5 jobs. A recent study by Wells Fargo found that fewer than half of millennials (ages 22 to 35) are employed in their preferred career. Given a choice, one in four would leave their current employer to join a new organization or do something different, according to the 2016 Deloitte Millennial study.
But before you step off an established career track, you need to review your finances carefully. Saving for retirement and making sure you have healthcare coverage should be a top priority, experts say.
The key, of course, is not to let an employment break derail your longer-term financial plan. Millennial workplace expert Lindsey Pollak points out that many millennials can now stay on their parents' health insurance until age 26. And because of federally mandated healthcare, coverage is available with subsidies, if your income should drop.
Lampert is on a Cobra health-benefits plan from his previous employer, paying a monthly premium of $500, up from $125 in his workplace plan. He plans to get catastrophic insurance when that runs out.
Read More: 13 Reasons to Quit Your Job
It is equally important to also stay on track with other financial priorities, like retirement planning.
A Wells Fargo study found that 85% of millennials believe saving for retirement is an important part of becoming a financial adult, but fewer than half (45%) have an established routine.
Lampert was saving in his company's 401(k) retirement plan and has moved his savings to an Individual 401(k) plan.
The decision to stop working for a while is a personal one.
"If you intend to return to the workforce after the break, it's a good idea to maintain your professional contacts, and be prepared to have a succinct, positive answer when future employers ask why and how you took the break," Pollak notes.
Job changes and career breaks are becoming more of the norm, though. The average millennial will change jobs an estimated four times in the first decade of work after college, according to LinkedIn.
One reason why it's so hard for more millennials to pursue truly fulfilling careers is that they find themselves focused on financial realities, such as paying back record amounts of student debt.
Read More: Millennials' Salaries Are Barely Enough to Make Rent in These 10 Cities
As a result, they do not have the opportunity to consider passion for their work the way members of previous generations have in their early career years.
"The cold, harsh reality of the economy is really affecting their lives," Pollak says. "In any career decision, finances are at the top of the list."
In contrast, previous generations had more leeway to pursue their passions. That explains the popularity of the classic book, "What Color is Your Parachute" by Richard Bolles, Pollak says.
As for Lampert, his journey is technically open-ended, but he expects to travel for about six months to a year, and then settle down in a more affordable part of the United States.
Along the way, he plans to look for intermittent work as a consultant to have some income and stay in touch with business contacts.
"The plan has been to visit both points of interest and potential new homes to get a sense of the different lifestyles of different places," Lampert says.